Feeds
| | | | | |
| --- | --- | --- | --- | --- |
| 1 | | | | |
| 2 | | | | |
| 3 | | | | |
| 4 | | | | |
| 5 | | | | |
| 6 | | | | |
| 7 | | | | |
| 8 | | | | |
| 9 | | | | |
| 10 | | | | |
| 11 | | | | |
| 12 | | | | |
| 13 | | | | |
| 14 | | | | |
| 15 | | | | |
| 16 | | | | |
| 17 | | | | |
| 18 | | | | |
| 19 | | | | |
| 20 | | | | |
| 21 | | | | |
| 22 | | | | |
| 23 | | | | |
| 24 | | | | |
| 25 | | | | |
| 26 | | | | |
| 27 | | | | |
| 28 | | | | |
| 29 | | | | |
| 30 | | | | |
| 31 | | | | |
| 32 | | | | |
| 33 | | | | |
| 34 | | | | |
| 35 | | | | |
| 36 | | | | |
| 37 | | | | |
| 38 | | | | |
| 39 | | | | |
| 40 | | | | |
| 40 | | | | |
| 42 | | | | |
| 43 | | | | |
| 44 | | | | |
| 45 | | | | |
| 46 | | | | |
| 47 | | | | |
| 47 | | | | |
| 47 | | | | |
| 50 | | | | |

Feeds
| | | | | | |
| --- | --- | --- | --- | --- | --- |
| 1 | | | | | |
| 2 | | | | | |
| 3 | | | | | |
| 4 | | | | | |
| 5 | | | | | |
| 6 | | | | | |
| 7 | | | | | |
| 8 | | | | | |
| 9 | | | | | |
| 10 | | | | | |
| 11 | | | | | |
| 12 | | | | | |
| 13 | | | | | |
| 14 | | | | | |
| 15 | | | | | |
| 16 | | | | | |
| 17 | | | | | |
| 18 | | | | | |
| 19 | | | | | |
| 20 | | | | | |
| 21 | | | | | |
| 22 | | | | | |
| 22 | | | | | |
| 24 | | | | | |
| 25 | | | | | |
| 26 | | | | | |
| 26 | | | | | |
| 28 | | | | | |
| 28 | | | | | |
| 28 | | | | | |
| 28 | | | | | |
| 32 | | | | | |
| 33 | | | | | |
| 33 | | | | | |
| 35 | | | | | |
| 36 | | | | | |
| 37 | | | | | |
| 38 | | | | | |
| 39 | | | | | |
| 40 | | | | | |
| 41 | | | | | |
| 41 | | | | | |
| 43 | | | | | |
| 43 | | | | | |
| 43 | | | | | |
| 43 | | | | | |
| 47 | | | | | |
| 47 | | | | | |
| 49 | | | | | |
| 50 | | | | | |
Sobre mim
http://www.youtube.com/watch?v=AyRDDOpKaLM
HIGHLY RECOMMENDED !!!
Only REAL/SINCERE music performed by REAL (of flesh and blood and bones) musicians on REAL (mostly traditional and everlasting) instruments here. Not the effortless GARBAGE generated by clowns on computers or turntables.
https://www.youtube.com/watch?v=z5HgcS4AnlI
Why? I respect myself, if you don't, have it you way :)
Am I supposed to be interested in chemistry between DJs' crooked fingers or in chemistry between living, breathing human-beings? Or should I be excited about someone who steals (blatantly rips-off) other artists' recorded sound samples and uses it as his own? Perhaps I've never been drunk enough.
Banging your head, stuck in the dread
Leaving the posers behind
Powers you see, the power you need
Nerves and bones we grind
- Overkill
, "Hammerhead"
Leave me alone, don't want your promises no more
'Cos rock & roll is my religion and my law
Won't ever change, may think it's strange
You can't kill rock & roll, it's here to stay
- Ozzy Osbourne
, "You Can't Kill Rock and Roll"
I am the one to show you the path
Salvation is in the fields
Listen up children, follow me
Or I'll let you pay the price of MalachiDisciples of the watch
OBEY or I'll burn you to that cross
- Testament
, "Disciples Of The Watch"
"Metalheads" who don't give a f**k if they are true or not ar listen to absolute non-metal or rock related music - are not metalheads in the first place.
Grow a set to face the fact - either you are a metalhead or you aren't
, simple as that, don't try to search for ridiculous excuses. How can rap, electronic, ska and other non-metal stuff etc. make you one? Call things by their right name.
-----------------------------------------------------------------------
"
Never Trust A Band That Doesn`t Sweat.
" - Phil Mogg.
"
You can't play heavy metal with synthesizer.
" - Bruce Dickinson.
(In fact, Truth_in_chains has nothing against LIVE keyboards, yet everything against taking (a.k.a. stealing) samples and DJ turntables in music.)
"
...the music deserves to be taken seriously.
" - Chris Cole, Rock Star (2001).
"
Musical evolution =/= becoming "alternative" music. Stop it!
" -
ShadesOfIce
.
"Corpse-paint with an In Flames shirt should be illegal!" - Spell Hazard (allmetalforums).
"
TYR
", Black Sabbath, 1990/ "No More
Tears
", Ozzy Osbourne, 1991. Coincidence? Good one Oz man, nonetheless :)
METAL
: "
Listening Experience May (and Will) Change During Live Shows
"
-----------------------------------------------------------------------
"
Grunge
is the style of music, which got me into the heavy metal and other heavier styles. I won't ever forget that and grunge will always be just a bit extra special to me." - Truth_in_chains.
"If some kind of music/band is considered more or less
mainstream
it doesn't automatically make it worthless. There can be no such presumptions. One has to do some research and dig deeper to ultimately state such thing. What I mean by that, mainstream does not equal bad music until proven it actually is. Although this world has yet to experience the first really valuable genre after the demise of grunge, cause most of the cases since mid 90s have been failing horribly" - Truth_in_chains.
"I'm METAL and I know it" - Truth_in_chains.
Remarkable/Exceptional/Unusual albums:
Scorpions - Lonesome Crow
(1972)
The first one that instantly comes to mind. It has been extremely underlooked even by Scorps fans, not even mentioning rock fans in general. A true shining diamond with then 16 year old electric guitar genius Michael Schenker. Has some real oldshcool german krautrock elements in it, not that pseudo-industrial rammstein joke. Lonesome Crow definitely ranks among the best of Scorps all throughout their glorified career.
Mad Season - Above
(1995)
Perfect mix of atmospheric and straight (grunge) rock music with some strong blues/jazz influences. Never got real recognition, because was considered a "side" project at the time. Nonetheless, gives so called "grunge big 4" LPs a run for its money. The late, great Layne Staley arguably best vocal work here.
Black Sabbath - Sabotage
(1975) /
Born Again
(1983) /
TYR
(1990)
Sabotage - what's the deal with Sabbath Big (First) 5? I've always thought that Sabotage blows away Volume 4 far, far away. Prog Sabbath along with the previous release.
Born Again - different, yet great. Very early grunge influences felt along with satire and cynical point of view. Overall feeling's priceless.
TYR - Martins best work with Sabbath. Best Sabbath albums along with H & H when vocals are concerned. Appreciated only by hardcore Sabbath fans.
Tankard - Kings Of Beer
(2000)
Thrash gem. Over-the-top lyrics. INSTANTLY catchy riffs. Overall badass feel. Shame it went into meltdown, 'cause of Tankards earlier and future work.
Alice In Chains - Unplugged
(1996)
Best Unplugged there is. Along with Nirvana's of course. A different approach of some hard rockin' songs. Pproof that acoustic can really be sound better than original.
Rainbow - Ritchie Blackmore's Rainbow
(1975)
Not one step lower than Stargazer or Long Live Rock 'n Roll. Gets constantly overlooked 'cause of those two.
UFO - Phenomenon
(1974) /
Force It
(1975) /
No Heavy Petting
(1976)
Michael Schenker's three melodic king of a albums. Eternal classic. The next two LP's became more mass oriented. A bit to more.
Uriah Heep - Firefly
(1977)
Melody, melody, melody.
Deep Purple - Shades Of Deep Purple
(1968) /
The Book Of Taliesyn
(1968) /
Deep Purple
(1969)
Early Purple with progressive-psychedelic vibes all over. Has some similarity to Scorpions - Lonesome Crow, although just a little. Blackmore's the main man behind this goodness.
Metal Church - Blessing In Disguise
(1989)
Perfect mix of thrash / power/ speed/ heavy. Yet suddenly everyone skips it and jumps straight to The Human Factor which was really in the middle of nowhere in comparison to this.
Overkill - Under The Influence
(1988) /
Wrecking Everything Live
(2002)
Under The Influence - thinkin' mans thrash. Not traditional nor progressive, more like somewhere in between. Shame that only "Hello from the Gutter" remained a live staple to this day.
Wrecking Everything - best thrash live record I've heard.
Edguy - Savage Poetry
(1995)
Self release, honest effort. All traditional european turbo power-flower metal effects excluded.
-----------------------------------------------------------------------
My 10k+ artists' scale grading
(regarding to their respective scrobbles):
1-∞ plays: definitely worth checking out. Not 1 scrobble here is a waste of time.


0 plays: if they're in my library they are worth listening.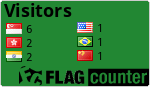 Atividade recente