The apocalypse is near..., 34, Masculino, Estados Unidos
www.thefreedictionary.com/…Última visita: 39 minutos atrás
3

7

9

9

5

1

execuções desde 28 Fev 2009
649 Faixas preferidas | 591 Posts | 3 Listas |

726 mensagens

Fazendo o scrobble agora -

Windows Media Player
Ver mais

Feeds
| | | | | |
| --- | --- | --- | --- | --- |
| 1 | | | | |
| 2 | | | | |
| 3 | | | | |
| 4 | | | | |
| 5 | | | | |
| 5 | | | | |
| 7 | | | | |
| 8 | | | | |
| 9 | | | | |
| 10 | | | | |
| 10 | | | | |
| 10 | | | | |
| 13 | | | | |
| 14 | | | | |
| 15 | | | | |
| 16 | | | | |
| 17 | | | | |
| 18 | | | | |
| 19 | | | | |
| 19 | | | | |
| 19 | | | | |
| 22 | | | | |
| 23 | | | | |
| 24 | | | | |
| 24 | | | | |
| 24 | | | | |
| 27 | | | | |
| 27 | | | | |
| 29 | | | | |
| 30 | | | | |
| 30 | | | | |
| 30 | | | | |
| 30 | | | | |
| 34 | | | | |
| 35 | | | | |
| 36 | | | | |
| 37 | | | | |
| 38 | | | | |

Feeds
| | | | | | |
| --- | --- | --- | --- | --- | --- |
| 1 | | | | | |
| 2 | | | | | |
| 3 | | | | | |
| 3 | | | | | |
| 3 | | | | | |
| 3 | | | | | |
| 7 | | | | | |
| 8 | | | | | |
| 8 | | | | | |
| 8 | | | | | |
| 8 | | | | | |
| 8 | | | | | |
| 13 | | | | | |
| 13 | | | | | |
| 13 | | | | | |
| 13 | | | | | |
| 13 | | | | | |
| 18 | | | | | |
| 18 | | | | | |
| 20 | | | | | |
| 20 | | | | | |
| 20 | | | | | |
| 20 | | | | | |
| 20 | | | | | |
| 25 | | | | | |
| 26 | | | | | |
| 27 | | | | | |
| 27 | | | | | |
| 27 | | | | | |
| 30 | | | | | |
| 30 | | | | | |
| 30 | | | | | |
| 30 | | | | | |
| 34 | | | | | |
| 34 | | | | | |
| 34 | | | | | |
| 34 | | | | | |
| 34 | | | | | |
| 39 | | | | | |
| 40 | | | | | |
| 40 | | | | | |
| 40 | | | | | |
| 40 | | | | | |
| 40 | | | | | |
| 40 | | | | | |
| 40 | | | | | |
| 40 | | | | | |
| 48 | | | | | |
| 48 | | | | | |
| 48 | | | | | |
Sobre mim
Whispered's " Shogunate Macabre " is out see their facebook page for more info. You can order the album at RecordshopX
Check out Whispered's "Jikininki (Single Version)"
*Lady of The Wind (Lyric Video)

"The lives of most men and women are blighted by problems they cannot solve. And people usually blame themselves, or they blame "fate" whatever that is. However, when two cars collide at an intersection, should we, as students of society, concentrate our attention on the individual blame of the drivers, on "fate" or on the way transportation is engineered so that it permits collisions?

If you believe that cars and roads should be designed so that it is almost impossible for people to lose their lives through collisions, this book is for you. If you believe that the mind is capable of gradually applying the method of patient, scientific investigation to find out how to rearrange the structure of our society to give each individual a greater opportunity for self-realization and happiness while he is on earth, we welcome and need your help.

If you believe it's about time for the human race to stop spinning its wheels, then let's get going!
But this book on the future of our civilization is not for everyone. Few will be able to read it without forming an opinion before they see the picture as a whole. To enjoy this book you will have to blend openmindedness with critical skepticism. It is hard enough to face the problems of our own time. And it is many times more difficult to understand a projection of fantastic and shocking changes that may occur over the next hundred years!" ~ Moving Forward: The Venus Project

While much of what that book says is true, the story of what it would be like like living in a new world might be too farfetched to many, but here is what society today is striving for today: The City of Tomorrow May Already Be Here. The idea though, is to embrace new technology; that means don't assume that the NSA is watching YOU personally but collectively and if you are not doing anything wrong, don't worry about it. If you are doing something wrong, well maybe you shouldn't be then because we are all here on this planet together. We also need to embrace new ideas no matter how crazy they might seem. Corporations are not all evil but we need to focus our energy on weeding those corporations out. Nestle for an example wants to take up all the water resources so they can privatize it and sell it. We can't let that happen, we have to be smart enough to know that people do have a right to live on this planet and we have to try to make everything as easy for them so they can live fuller lives. Try to take a look at our world in a holographic sense and start to realize our thoughts our actions reflect what kind of world we want to be in. Our world is a zombie nation devoid of thought and innovation, though there are few out there who do strive to go far and beyond. Working together to obtain goals rather then the selfishness we have today, me me me me, not we. We are one on this planet, we can't work separately in making a better world. Compromise and understand that right now, we can only work with what we have.

"We can't solve problems by using the same kind of thinking we used when we created them." ~ Albert Einstein
20 15 Recent Album Trends:
Album Charts: 7 Days / Last Month / 3 Months / 6 Months / 12 Months / Overall + Weekly Charts
Top 50 artists:
About Me
+Due to random spam i get in my shoutbox i changed my privacy settings on here. I might later change this back.
+Windows 7 is better then Window 8. I deer you to disagree with my statement, Window 8 is inferior, get over it.

Metulz i like: Feel free to recommend me stuff (even better if it's at RYM!) [Note: Some artists might be on the wrong place or whatever, i tried to put them in all in the correct area off the top of my head]
melodic death metal: Dark Tranquillity, Whispered, Kalmah, Be'lakor, Wintersun, Insomnium, Scar Symmetry, Mors Principium Est, Fractal Gates, Dimension Zero, The Forsaken, At the Gates, In Flames, Disarmonia Mundi

death metal: Morbid Angel, Behemoth, Septic Flesh, Mitochondrion, Gloria Morti, Blood Red Throne, Grotesque, Cryptopsy, Spawn of Possession

black metal: (primarily atmospheric/ambient)
Darkspace, The Axis of Perdition, Blut aus Nord, Funeral Mist, Summoning, Ceremonial Castings, Averse Sefira

death doom metal: Doom:VS, Inborn Suffering, Daylight Dies / funeral doom metal: Esoteric, Catacombs, Nortt, The Howling Void, Evoken, Ra

folk metal: Equilibrium, Lemuria, Ensiferum, Finsterforst, Eluveitie

thrash metal: Metallica, Slayer
power metal: Iced Earth, Anubis Gate, Seraphiel

Other artists i like: Fear Factory, Cold Insight, Unexpect, Anterior, Sigh, Blood Stain Child, Thousand Leaves, Anaal Nathrakh, Napalm Death, As I Lay Dying, Killswitch Engage, All That Remains, Unearth

Others i like but don't listen eeryday: techno/industrial (mainly aggrotech stuff like Psyclon Nine)/alternative rock/metalcore/deathcore

Genres i am not into but may like an artist or 2, maybe 3!: country/pop/rnb (Rhythm and Blues, R&B, R n' B)/rap/hip hop

The reason i have so many plays is i will often listen to albums instead of just certain songs. While when i am scrobbling, i might not be at my computer but instead i'll be playing music back on a mini stereo system. If i ever get a house i'd like to install speakers in every room and link my desktop to a tablet so eventually wherever i am at home i'll be able to edit my playlist from anywhere :) Until then since i live in a studio apt it's good enough with an extension speaker cord so i can pretty much listen anywhere i want anyway without having to move my PC around :).

Fuck all music snobs, enlists, and fuck all opinions. I don't like everything, but i tend to stay open minded. It does not mean i will like every single thing. You don't like it, good. Cuz nobody cares.
Sometimes you'll see i'll troll some of the pages or artists, but it's harmless fun =P. <-- the interwebz is not for seriousness.

---

My view on humanity:

It sucks, find something better to do with your time.
Sometimes you'll see me scrobbling music when im asleep.. it's a great dream experience.

America's economy will never recover. Never, never, never, never! The main problem is not even being talked about. America will not like the result but refuses to speak out against the problem. Republicans, Democrats will not talk about the problem. The Media will not talk about the problem, not the mainstream Media, not even Fox news. This will be our own undoing.
I like fixing computers.
Renewable energy > Oil
The Big Myth: "This is How it Has to Be" (Interesting Article)
The Venus Project
Paradise or Oblivion (Video)
THRIVE: What On Earth Will It Take?


My Last.fm Extras:

Artists i haven't listened to for a while... (last 6 months)
Yearly music charts (Screenshots of last 12 months ending in Jan 1st):
2009 Charts (Partial Photos)
2010 Charts
2011 Charts
Extended Stats

My Links (let me know who you are before or during adding me, thanks!)

A Walking Dead Meme
Spineshank155's Top Albums (overall ~ Nov 14th, 2012)
1. Whispered - Thousand Swords (3573)
2. Cold Insight - Further Nowhere (3554)
3. Insomnium - Since the Day It All Came Down (3551)
4. Dimension Zero - Silent Night Fever (3550)
5. Wintersun - Wintersun (3549)
6. In Flames - The Jester Race (3548)
7. Fear Factory - Demanufacture (disc 1) (3531)
8. Kalmah - Swampsong (3526)
9. Dark Tranquillity - Damage Done (3526)
10. Behemoth - Satanica (3524)
They split this stupid junk into separate bills, damn bastards.. they need to be eradicated.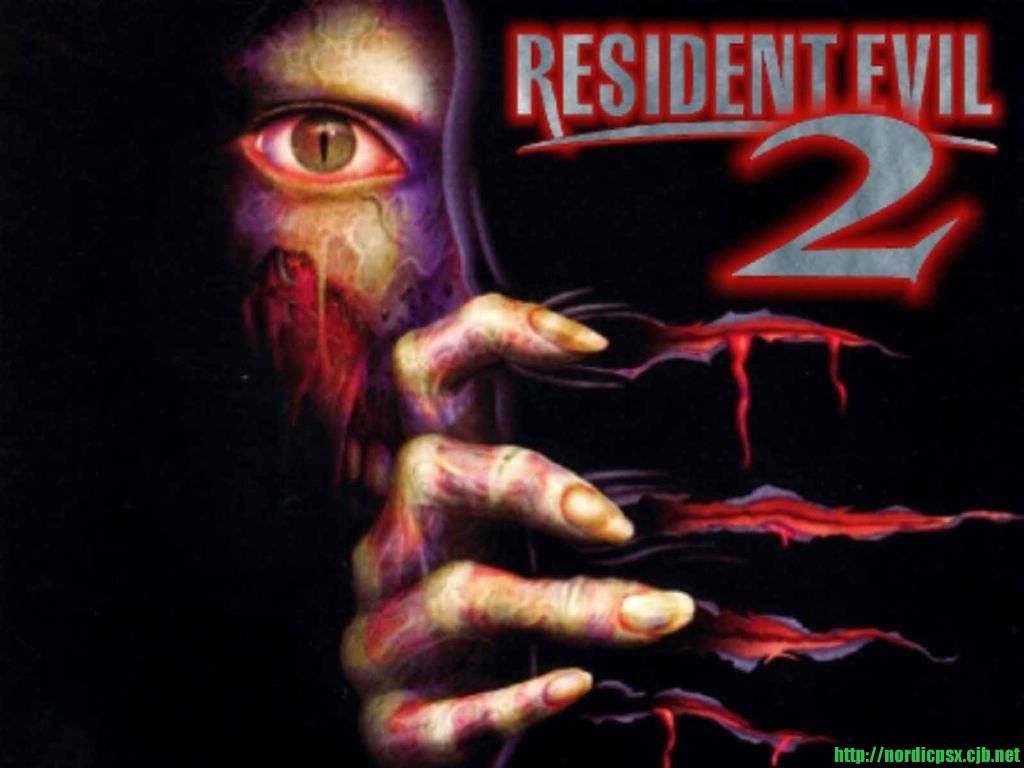 -Updated March 09th, 2013
Atividade recente