Jay, 22, Estados UnidosÚltima visita: janeiro 2013
1

7

4

3

2

execuções desde 24 Ago 2010

Feeds
| | | | | |
| --- | --- | --- | --- | --- |
| 1 | | | | |
| 2 | | | | |
| 3 | | | | |
| 4 | | | | |
| 5 | | | | |
| 6 | | | | |
| 7 | | | | |
| 8 | | | | |
| 9 | | | | |
| 10 | | | | |
| 11 | | | | |
| 12 | | | | |
| 13 | | | | |
| 14 | | | | |
| 15 | | | | |
| 16 | | | | |
| 17 | | | | |
| 18 | | | | |
| 19 | | | | |
| 20 | | | | |

Feeds
Sobre mim
"People who get up early in the morning cause war, death and famine."
"The greatest crimes in the world are not committed by people breaking the rules but by people following the rules. It's people who follow orders that drop bombs and massacre villages"
"no more pencils no more books
I built the city out one brick
It had a mayor and a crook
I made the crook stab the mayor then slay himself in the guilt
I stole the brick back and migrated east, now let's build"
"My father died the day i came out of my mothers hole
It left a burden on my soul
until
I was old enough to understand that the fuckin faggot
didn't like me much
He loved my moms enough to bust a nut and then he
shamed her...."
"What we have here is a failure to communicate
At at each others throats ready to mutilate
A true waste of energy
Let's conserve our power and rejuvinate
Cause neither of us is absolutely sure of who to hate..."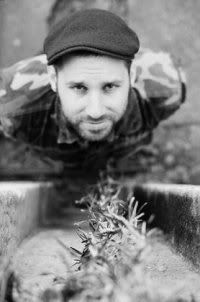 "I used to fall a victim to the lunchroom comedians
Something like an outcast, started smoking weed and then...
I sort of fell in to my own
Kind of felt at home when behind a microphone"
"How could this be, the land of the free, home of the brave?
Indigenous holocaust, and the home of the slaves
Corporate America, dancin' offbeat to the rhythm
You really think this country, never sponsored terrorism?
Human rights violations, we continue the saga
El Savador and the contras in Nicaragua
And on top of that, you still wanna take me to prison
Just cause I won't trade humanity for patriotism"
"I believe there's never a place better than right where you are.
although imagining an after life can tend to mend a broken heart,
And with someone dead, it's a way of coping with loss.
But I don't need you out there somewhere if I have you in my thoughts."
- r.i.p. Michael "Eyedea" Larsen
"Head full of pressure of the senses that i clutch
Made a date with divinity but she wouldn't let me fuck
I got touched by a hazy shade of God help me change
Caught a rush to the floor from the life in my veins"