#15
Sigh
-
In Somniphobia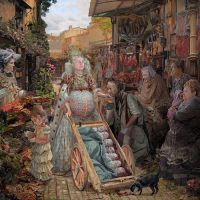 Crazy Japanese metal right here. It goes all over the place and is a really interesting listen. Recommended for a willing ear.
#14
Ensiferum
-
Unsung Heroes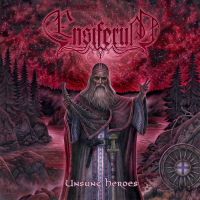 It pains me to put this so low on my list. Ensiferum is one of my favorite bands, but this album didn't quite live up to the hype, but it still has some amazing tracks and it's hard to include it.
#13
Ex Deo
-
Caligvla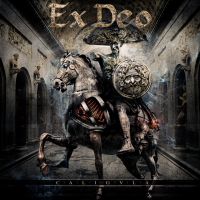 Metal about Caligula in the style of Kataklysm… what's not to love?
#12
Royal Thunder
-
CVI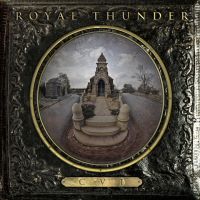 After I heard the first Royal Thunder EP I was pumped for this album. Everything about this band is great and it's a very good debut album. Southern, female fronted, sludgy, and gritty. Looking forward to seeing this band continue in the future.
#11
Therion
-
Les Fleurs Du Mal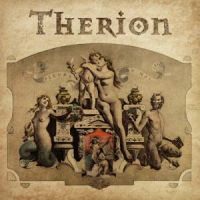 Therion is my favorite band, period. This album is very good, but it's all French cover songs (which is cool for sure). The problem is that this is the last Therion album for a while and it's going in a new direction. I just wish we were left with something a little more classic and memorable for however long it takes for the next one.
#10
Graveyard
-
Lights Out
Graveyard is always great. The new album is awesome, but it's a little short. I may be seeing these guys in a few months so that may make me like them even more, but I'll always be a fan for sure. Swedish old school rock/blues.
#9
Enslaved
-
RIITIIR
Enslaved can do no wrong. This album is pretty killer and very memorable. They are also the best live band I've ever seen. This album just feels subtly different though and I wish they were pushing it a little more, but it's still amazing.
#8
Panopticon
-
Kentucky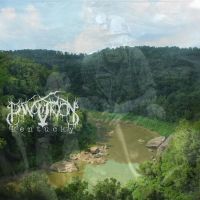 Holy shit! Black Metal Bluegrass! Banjos in metal seem to be a thing recently, but this album kills it! So good and different in the best ways. If you really want to hear something unique and powerful it's this album!
#7
The Sword
-
Apocryphon
I am listening to this album as I write this list. I've liked the sword since their first album, but they have progressively gotten better and I truly believe they have found their sound with album!
#6
Hosoi Bros
-
Wine Witch
and
Snorlokk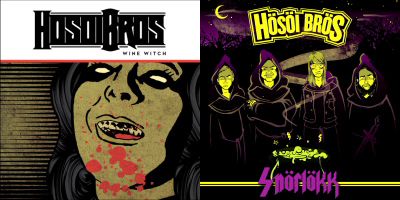 Now starts the reign of EP's that snuck into the high spots. Hosoi Bros, don't know them? You are missing the fuck out! Basically, they are like Red Fang, but without the filler songs (they only have 4 though at the moment). Really looking forward to a full length from these dudes.
#5
Wintersun
-
Time I
Nothing like waiting 8 years for an album, but totally worth it. The short length and interludes are the weak parts, but there are 3 killing songs clocking in at 8+ minutes so it doesn't matter. EPIC is an understatement. Layering walls of sounds beyond comprehension, it WILL blow you away on the first listen!
#4
Arsis
-
Lepers Caress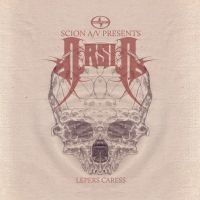 EP #2 and a surprise for me. It was just release a week or so ago and I can't stop listening to it. I always liked Arsis (VA bands represent!), but they kind of went downhill after the first album. This EP is very promising that they are back on top of their game and I am really looking forward to a new full length from them!
#3
Agalloch
-
Faustian Echoes
Last EP to get on here. 21 minutes of the most Black Metal Agalloch ever with crazy sound clips from Jan Svankmajer's Faust (which I watched and was thoroughly tripped out by). Agalloch is beyond a normal band, they truly are an art project and I love everything they have done. Listen to this!
#2
Woods of Ypres
-
Woods 5: Grey Skies & Electric Lights
Cut down in his prime (R.I.P. David Gold), this is the best Woods album yet and ever… It really sucks that this will be the last album from this amazing band, but at least David left us with something truly special and amazing. I've listened to this album countless times and it is always an experience. I will kick myself forever for not seeing them twice before David's death… I also feel that these guys and even this album are underrated and deserve so much more than they got. They were on track right at the end and it's extremely sad what happened. Listen to this and respect it!
#1
Baroness
-
Yellow & Green
My most played album of the year, by one of my favorite bands. Baroness has created a legacy of creative music in 4 albums now. Constantly changing and developing into what is now beyond metal. I love the new sound and hope that they can keep being this inventive in their style. This is definitely a #1 pick for a lot of people and it shouldn't be much of surprise. If you haven't heard this yet… you kind of suck.