Lars Normann, 51, Masculino, Alemanha
www.norgro.deÚltima visita: setembro 2013
1

3

2

9

4

execuções desde 5 Mar 2009
| | | | | | |
| --- | --- | --- | --- | --- | --- |
| | | Atlantic Starr – My First Love | | | 6 Set 12h50 |
| | | Carlos Santana – Ecuador | | | 6 Set 12h50 |
| | | Freddie Mercury – In My Defence | | | 6 Set 12h45 |
| | | Sylvester – You Make Me Feel (Mighty Real) | | | 6 Set 12h39 |
| | | Evelyn "Champagne" King – Stop That | | | 6 Set 12h32 |
| | | Kansas – Hold On | | | 6 Set 12h28 |
| | | Shalamar – Dancing In The Sheets | | | 6 Set 12h24 |
| | | Pam Tillis – Let That Pony Run | | | 6 Set 12h21 |
| | | Chely Wright – Shut Up And Drive | | | 6 Set 12h16 |
| | | Schiller – Tiefblau | | | 6 Set 12h11 |
Ver mais

Feeds
| | | | | |
| --- | --- | --- | --- | --- |
| 1 | | | | |
| 2 | | | | |
| 3 | | | | |
| 4 | | | | |
| 5 | | | | |
| 6 | | | | |
| 6 | | | | |
| 8 | | | | |
| 9 | | | | |
| 10 | | | | |
| 11 | | | | |
| 12 | | | | |
| 13 | | | | |
| 14 | | | | |
| 14 | | | | |

Feeds
| | | | | | |
| --- | --- | --- | --- | --- | --- |
| 1 | | | | | |
| 1 | | | | | |
| 3 | | | | | |
| 4 | | | | | |
| 5 | | | | | |
| 6 | | | | | |
| 6 | | | | | |
| 8 | | | | | |
| 8 | | | | | |
| 10 | | | | | |
| 11 | | | | | |
| 11 | | | | | |
| 13 | | | | | |
| 14 | | | | | |
| 14 | | | | | |
Sobre mim
To my person.
I work as an electric designer in Lübeck.
I have two children. Daughter born 01.1999; son born 11.2001. And since the 11th of August 2009 a pet of the family with the name Mattis Michel.
I dear vacation with the kids in the caravan.
Since October, 2012 my woman lives apart on me and the children.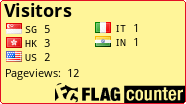 Atividade recente