Alnja, 33, Feminino, Espanha
Última visita: 12 dias atrás
1

4

7

9

8

4

execuções desde 4 Ago 2006

Feeds
| | | | | |
| --- | --- | --- | --- | --- |
| 1 | | | | |
| 2 | | | | |
| 3 | | | | |
| 4 | | | | |
| 5 | | | | |
| 6 | | | | |
| 6 | | | | |
| 6 | | | | |
| 9 | | | | |
| 9 | | | | |
| 11 | | | | |
| 11 | | | | |
| 11 | | | | |
| 14 | | | | |
| 14 | | | | |
| 14 | | | | |
| 14 | | | | |
| 18 | | | | |
| 18 | | | | |
| 18 | | | | |

Feeds
| | | | | | |
| --- | --- | --- | --- | --- | --- |
| 1 | | | | | |
| 2 | | | | | |
| 2 | | | | | |
| 2 | | | | | |
| 2 | | | | | |
| 2 | | | | | |
| 7 | | | | | |
| 7 | | | | | |
| 7 | | | | | |
| 7 | | | | | |
| 7 | | | | | |
| 7 | | | | | |
| 7 | | | | | |
| 7 | | | | | |
| 7 | | | | | |
| 7 | | | | | |
| 7 | | | | | |
| 7 | | | | | |
| 7 | | | | | |
| 7 | | | | | |
| 7 | | | | | |
| 7 | | | | | |
| 7 | | | | | |
| 7 | | | | | |
| 7 | | | | | |
| 7 | | | | | |
| 7 | | | | | |
| 7 | | | | | |
| 7 | | | | | |
| 7 | | | | | |
Sobre mim
Yep, it is because of the Scorpions' song.
Yeaah, I like the Scorpions.
Yesh, it's a cool nickname.
Yap, no need to sing the chorus...
Now that that's over...
have some cuteness overload!!
Oooow, sorry if I killed you with that <3
gotta admit I'm a bookworm
I love everything Medieval from
music to art even to torture and weapons.
(beware! lol)
I don't deal very well with modern stuff,
so technologically I'm prehistoric.
(What's a tweet anyway?!)
and use my pc just to write and
search for stuff and of course
to listen to music. What i listen to
is mostly the music that inspires me or gives
me the energy to go on.
Love everything epic, synphonic rock, OST, classic...
whatever as long as it makes you
want to go into war screaming.
Erm...that was a bit random I admit.
FRIENDS are welcome from everywhere
no matter age, gender
as long as we have
similar music taste
(somehow!).
The rule is that we have at least medium
compatibility (how is that spelled?!)
you will be added when you request
the friend request but if we have low or very
low I'd have to see what we have in
common before adding. No ofense intended,
it's just that I don't feel like adding 10000000
friends just because. you know?
Recommendations are also welcome
specially if you can tell me about
any group similar to my most listened to groups.
I can't be much socially active
right now as ...as I should be working.
I'm an English teacher.
I just finished my PhD thesis on medieval
monsters (yeah, I know, booooring, wai, no
it's far more entertaining for me than
playing mindless games on some
damned console or iphone or
whatever the f*ck technology)
so if you leave a message and I
don't answer or don't thank you for your
visit to my profile don't take it personal.
I'd be probably around in just some time.
The only thing I won't tolerate is stalking,
trolling, flaming and the rest of the nasty -ing.
Life's short, so just enjoy it.
So be nice or I'll tell lovely Eomer to kick you! ;)
(Why yeeeessss! I'm obsessed with LOTR, specially Eomer,
how did you get that lol)
Loves!
A.

'Our minds shall be stronger,
our hearts bolder,
our courage greater,
as our power decreases.'
He who has a why to live, can bear almost any how
(F.Nietzsche)


...anyhow?


"'We shall go forward and fix our eyes
on this monster.
If your heart is fearful
throw away fear;
if there is terror in it
throw away terror.
take your axe
in your hand and attack.
He who leaves the fight unfinished
is not at peace." (Gilgamesh Epic)
Inside every woman there is
a warrior..
a powerful sorceress
and a little princess!!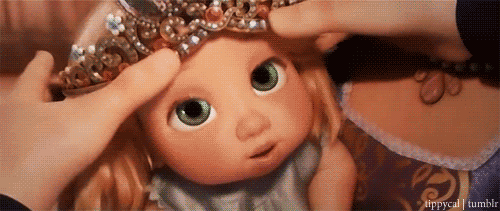 Hablo Español
English is spoken (lol!)
And some German
pop/rock from 70s,80s&90s.
some heavy-metal,
some trash,
some british pop/indie.
some pop.
some new age.
some classic.
and whatever.

'Whether fate be foul or fair,
Why falter I or fear?
What should man do but dare?'
[Sir Gawain and The Green Knight,
563-565]

"Fate goes as it must. Wyrd has its own way"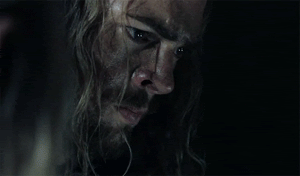 Even if you don't like it!
Get yours here
Gosh,have you read all my profile?
Then you deserve something nice