It's that time of year when I make a list of the albums I bought (or, downloaded) and rate them in my own humble opinion. So here's the list and a little description (along with fave tracks off each). It was all done in alphabetical order, but they're rated. My rates go from ( ) to *****, ***** being the best and ( ) being the worst.
Abnormally Attracted To Sin
**
Tori Amos
Tori tried to give us another Under the Pink, but it met with a little To Venus and Back and to be honest, I didn't find it quite as amusing as her previous efforts. Even The Beekeeper is higher on my list than this one. Of course it's got it's bright moments. Songs like the lead single "Welcome to England", "Flavor", "Fast Horse" or "Starling" make up for some really boring songs. Problem is the length of the album. It's made up of 17 tracks, of which only half are decent so when you get to the last bit of the albu, you are already alienated with boring un-stand-out songs. It was my first disappointment of the year.
Stand-out tracks: Welcome to England, Flavor, Starling, Fast Horse.
Bomb in a Birdcage
***1/2
A Fine Frenzy
I just discovered this girl last year or so and I've fallen in love with her music. While her voice is distinct, it isn't my favourite, but her musical arrangements, lyrics and performance have me reeled in like a dumb fish in the water. This is her sophmore attempt and she has greatly outdone herself. If her first album was amazing, this one is mind-blowing. She uses electrical "twists" (like in "Electric Twist"). And she's more adventurous. Last time around her stand-out tracks were mostly ballads. Now, it's her uptempo poppy songs that hit you hard.
Stand-out tracks: Electric Twist, Blow Away, Stood Up.
Colonia
**1/2
A Camp
Nina Persson and her alternative band are back on track now. This new album doesn't sound as country-ish as the first one did, and it certainly doesn't sound much like the Cardigans (that's the whole point of the alternative band). It's themed on colonial empires and such things. You can hear it in the sounds they use. A lot of orchestration and trumpets. One song, "My America" is a very New York-y song (like a NY in the 70's) and the lead single, "Stronger than Jesus" is amazingly worded and tells about love and how it is stronger than Jesus, wars and diseases. Lovely indeed.
Stand-out tracks: Stronger Than Jesus, Eau de Colonia, My America.
Come To Life
*****
Natalie Imbruglia
So Mrs. Imbruglia came back with a bang. Her utterly soft Counting Down the Days could bore some (not me though). This time her song collection has pop, electro, rock and ballads. It's so amazing that 10 tracks can be so cohesive. It turned into my favourite Nat album. Lead single "Want" showed us something we didn't think miss Imbruglia had in her. Lukas (which was written for Coldplay's Viva la Vida... and was gifted to Natalie by Chris Martin himself) has her at her best vocal point (even Coldplay fans say it's the best Coldplay song ever). And well, every song in this album is a jewel and each time you get surprised.
Stand-out tracks: Lukas, Want, Twenty, All The Roses.
Dulce Tentación
****
Fey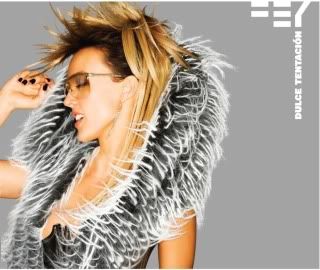 Fey's back too. She ditched her labels and went indie. She took on a distinct road. Left dumb pop behind and took on electro pop. Synthetizers fill every corner of the album. Her voice sounds as if she was 17 again (for like the fourth time, right?). The English edition (Sweet Temptation) is equally good. Her pronunciation is far better than Shakira's or Paulina's. Her music is now very Kylie-ish and so is her look, but in her own distinctive way. It was about time she spread her wings like that. And she's back on the charts and in my iPod.
Stand-out tracks: Provócame, Lentamente, Adicto a mi Cuerpo, La Viuda Negra.
Ellipse
***1/2
Imogen Heap
Immi gives us a new fantastic set of songs. Although still very Heap, it drifts apart from the fiesty Speak For Yourself. She now pulls darker sounds ("Canvas", "Wait it out"). Her first single, "First Train Home" reminds us of happier times when one is a little homesick, while "Aha!" and "Bad Body Double" put us in uncomfortable/funny situations. It's got the electronic Heap trademark and you'll hear a lot of recognizable "stunts". All on the side, it's a fantastic album.
Stand-out tracks: Canvas, First Train Home, Wait it Out, Aha!
Far
****
Regina Spektor
The woman that defines today's anti-folk brought us this year an amazing collection called Far. This time she worked with more than one producer, not to feel pressured about singles or big hits. The album has got that playfulness that Begin to Hope introduced to Regina's musical wideness. It's full of happy-clappy tunes and joyous pianos. Her voice is nice as always and the lyrics are also playful (sometimes). She talks about birds in wires and robots and lost wallets. On the lead single ("Laughing With") she takes on the lord himself. She talks about how funny he can be and how we expect so much of him but try too little ourselves. That's the beauty of her music, it can be playful and happy, but deep inside it's about serious stuff... you just have to dig it out.
Stand out tracks: Blue Lips, Laughing With, Machine, Eet
HU HU HU
***1/2
Natalia Lafourcade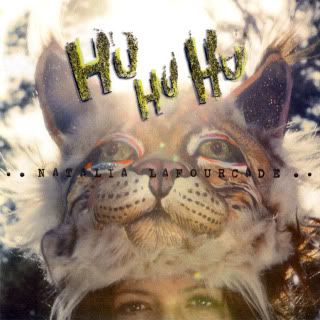 In Hu hu hu, Natalia sounds like a child at play. She says the title is an expression of joy. The album quite reflects that. She says she was inspired by children and their innocence. The album is full of circus-like sounds mixed with pianos and nature. The animals are the centerpoint of the album. She's actually wearing a Lynx disguise on the cover. It's all very organic. Nothing too overproduced and everything on the album comes very natural. Some might find this album a little experimental (for Natalia's sake) but I just find it relaxing and amusing. It includes collaborations with Juan Son (from Porter) and Julieta Venegas.
Stand out tracks: Tiempo al Viento, Ella Es Bonita, Azul, Niño Hojas
No Baggage
***
Dolores O'Riordan
So Mrs. O'Riordan seems to be trying too much this time around. Although her previous album was dark and at times overproduced, it worked quite well. This time, it's overproduced again, but the songs don't support this. There are a handful of amazing tracks in here, but the rest are some that pass by unnoticed. That's the weakness of the album. I do give her this. She's didn't write a Cranberries album this time. It's clearly her and sounds completely different from what she had been doing 'til this point. "The Journey", her first single is a mind blowing track full of hope, happiness and sounds of the east. I didn't know she could pull something like that. Go Dolores! Also, I think I like the two B-Sides of the album better than some tracks on it. She should've included them.
Stand out tracks: The Journey, Be Careful, Throw Your Arms Around Me, I Want You (B-Side)
She Wolf
*****
Shakira
The colombian hottie is hotter. She brings us her sexiest, most sensual album. She Wolf has got shakira at her most comfortable state of mind and that exudes confidence and sexuality. Aside of the title track (with its howl and everything), "Long Time", "Why Wait" and others build on the sexual theme ("I wish I had longer legs that I could fasten to your body"). And it works. Although some songs draw a little from reggaeton, she makes it work. Producers include the talented Pharrell (whose singing career I don't like, but he produces like a God). It's got nice songs as well. "Gypsy" shows us (in a hindu style) a vulnerable girl that wants to get over broken hearts and live again. And Hindi is not all she drew from: there's arab, latin, electronic! Yes, she's created a perfect electronic song: "Men in this Town", which talks about archetypes and wanting what doesn't exist. Then, on "Mon Amour", we're shown the angry Shakira of Dónde Están Los Ladrones? She's got it all.
Stand out tracks: Men in This Town, Mon Amour, Why Wait, Long Time
The Boy Who Knew Too Much
***
Mika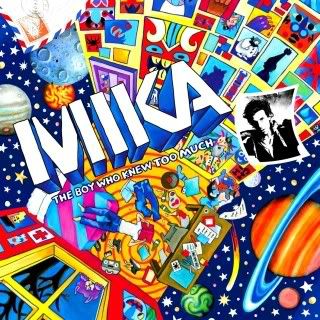 "We Are Golden" is already a hit everywhere, with its gospell and children choruses that shout at the top of their lungs and its fun to sing tune. The album is filled with these. As Mika calls it, "it's just pop". But this is no ordinary pop. It's so fun and at the same it's artistic. "Rain" and "By The Time" bring the sad/quiet notes to the album, but the rest is pure party. "Toy Boy" tells us the story of a little Toy, inspired clearly by the Tin Soldier story and tells us about two men in love, and one's mother fobids him to see the other one, so the Toy Boy gets tossed (Mika's said he's bisexual, right?). So this album is filled with a wide spread of moods that all convey upon happy music and fun pop. He is golden.
Stand out tracks: We Are Golden, Rain, Blame It On The Girls, Toy Boy
The Fame Monster
***1/2
Lady Gaga
Her Ugliness decided to come back with an 8 track album instead of a re-release of her debut "The Fame". The Fame Monster honors its name: it's monstruous. It's got that electric feel The Fame had but it's themed differently. It talks about bad romances, monster boys, dancing in the dark and being happy enough to die. She makes fun of mexican "novelas" on "Alejandro", while she pairs up with Beyoncé on "Telephone" (she also returned the favor on Beyoncé's re-release of I Am ... Sasha Fierce, on the track Videophone). This wouldn't be a Gaga album if she didn't babble on like she does on "Bad Romance", it's actually enchanting.
Stand out tracks: Bad Romance, Alejandro, Monster, Telephone
The Spell
***
Alphabeat
The fantastic six of pop clearly changed this time. Their music is more disco, less street pop, more 80's less 70's, but still catchy as hell. Their all about dancing this time. The opening track and lead single "The Spell" has Xtine telling us about someone who has charmed his way into her heart and has got her dancing. This time around, Anders has been left a little aside as the majority of tracks are sung by Xtine. "DJ" is an amazing club track. You can almost mistake it for a club remix, by a DJ! And there's a whole bunch of tracks that will get you on your feet and put you in the mood. Really recommendable.
Stand out tracks: The Spell, DJ, Chess, Heart Failure
Two Suns
***
Bat for Lashes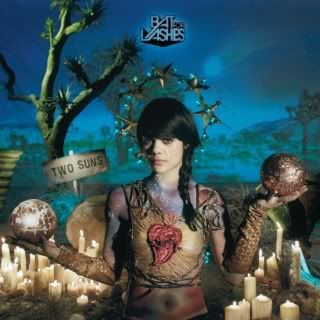 For a rising star, this is quite an interesting second album. Filled with slow electronics and ethereal vocals it feels haunting. "Daniel", the lead single has a mysterious feel to it (which is impregnated on the whole CD) and lyrics so vague that could mean anything, but then it hits you: they're about meeting and falling in love with someone ("I knew that you had a flame in your heart"), fighting and getting hurt ("You set fire to my heart") and being on the search of love again ("forever to search for the flame"). It's all so metaphorical, I love it. "Travelling Woman" is also an amazing track that tells us about how much worth it is to follow your dreams and not give up. All in all, it's a great album.
Stand out tracks: Daniel, Travelling Woman, Pearl's Dream, Sleep Alone
Again, this year there's been a tie, but after all I do have a favourite. I didn't think Natalie Imbruglia could pull what she pulled on Come to Life, but there one little lady that has put so much effort and (although it's not paying back as she wanted) it deserves recognition. I admit I wasn't so keen on the album when it came out, but it took me a couple of hours and some plays to learn to love it. Shakira pulled her more "together" album and left the Oral Fixation Vol 2 fiasco behind. Go Shakira! Congratulations!
Shakira