John Wesley Barker, 60, Masculino, Reino Unido
www.johnwesleybarker.comÚltima visita: maio 2015
2

8

0

8

2

execuções desde 15 Abr 2004 (Reiniciado em 10 Set 2004)

Feeds
| | | | | |
| --- | --- | --- | --- | --- |
| 1 | | | | |
| 2 | | | | |
| 3 | | | | |
| 4 | | | | |
| 5 | | | | |
| 6 | | | | |
| 7 | | | | |
| 8 | | | | |
| 9 | | | | |
| 10 | | | | |
| 11 | | | | |
| 12 | | | | |
| 13 | | | | |
| 13 | | | | |
| 13 | | | | |

Feeds
| | | | | | |
| --- | --- | --- | --- | --- | --- |
| 1 | | | | | |
| 2 | | | | | |
| 3 | | | | | |
| 3 | | | | | |
| 5 | | | | | |
| 6 | | | | | |
| 7 | | | | | |
| 7 | | | | | |
| 7 | | | | | |
| 7 | | | | | |
| 7 | | | | | |
| 7 | | | | | |
| 7 | | | | | |
| 14 | | | | | |
| 14 | | | | | |
| 14 | | | | | |
| 14 | | | | | |
| 14 | | | | | |
| 14 | | | | | |
| 14 | | | | | |
| 14 | | | | | |
| 14 | | | | | |
| 23 | | | | | |
| 23 | | | | | |
| 23 | | | | | |
| 23 | | | | | |
| 23 | | | | | |
| 23 | | | | | |
| 23 | | | | | |
| 30 | | | | | |
| 30 | | | | | |
| 32 | | | | | |
| 32 | | | | | |
| 32 | | | | | |
| 35 | | | | | |
| 35 | | | | | |
| 37 | | | | | |
| 37 | | | | | |
| 37 | | | | | |
| 37 | | | | | |
| 41 | | | | | |
| 41 | | | | | |
| 41 | | | | | |
| 41 | | | | | |
| 41 | | | | | |
| 41 | | | | | |
| 41 | | | | | |
| 48 | | | | | |
| 48 | | | | | |
| 48 | | | | | |
Sobre mim
Hello
: Besides all else, I'm a composer & musician with over 30 years experience as a professional musician, and not so professional, making music with
flutes, saxophones, clarinets, piano, keyboards, computer.
Transit Of Venus
for flute(s) is a set of three pieces written recently.
Scores to play, view and print
you need to
Download Scorch
plugin to use Scorch pages. My
Curriculum Vitae
shows life's opportunites. Recently returned to Birmingham to deliver a
Film Sound & Music
modules at
Birmingham City University
Sound Recording & Editing
with samplers, ProTools and Logic Studio 8 at
Birmingham Conservatoire
, teach in schools and focus on composition and projects. Usually, these days, create music from jamming then refine a piece by developing ideas using structured composing or sometimes they stay jams. I learn music the same way, but in reverse order.... more on this topic later.
... Last.fm Radio Rocks!
Apple
iMac
2.4 GHz 4 GB Intel Core Duo OSX 10.8.3 'Mountain Lion' and
MacBook Pro
2.4 GHz 4 GB Intel Core Duo OSX 10.8.3 'Mountain Lion' and PowerBook G4 12" 1.5 GHz 1.25 GB PPC OSX 10.5.8
ProTools 10.3.3 & Pro Tools M-Powered 7.1 | Logic Studio 8 & 9 | Sibelius 5.2.5 & 6 & 7 |
iPhone 3G 16GB iOS 4 | iPad 2
I'm now using a pair of the amazing
AVI ADM9
speakers with a USB connection: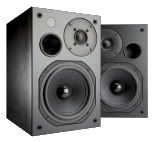 and a pair of
KRK VXT4s
for 'nearfield' monitoring: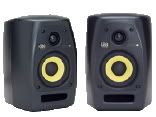 Also a pair of Celestion Ditton 66's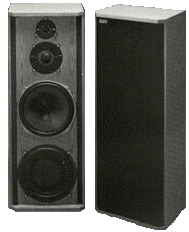 I use
Sennheiser HD-650
headphones, the best sounding and most comfortable cans I've ever known.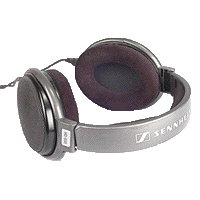 My website:
www.johnwesleybarker.com
infinitetrio's top albums (overall)
1. Adam Fischer / AHHO - Complete Haydn Symphonies (376)
2. CeCe Winans - Everlasting Love (85)
3. CeCe Winans - Purified (79)
4. Prince - 3121 (52)
5. Frank Sinatra - Sinatra At The Sands [with Count Basie & His Orchestra] (48)
6. CeCe Winans - Throne Room (42)
7. Quinteto da Paraíba - Música Armorial (39)
8. Randy Newman - Guilty: 30 Years of Randy Newman [Disc 1] The Studio Recordings (36)
9. Fretwork - Byrd: Complete Consort Music (35)
10. Carole King - Tapestry (33)
Atividade recente