Georgie , 19, Feminino, Reino UnidoÚltima visita: março 2013
3

4

6

1

8

execuções desde 13 Ago 2008
422 Faixas preferidas | 0 Posts | 0 Listas |

2.845 mensagens

Feeds
| | | | | |
| --- | --- | --- | --- | --- |
| 1 | | | | |
| 2 | | | | |
| 3 | | | | |
| 4 | | | | |
| 5 | | | | |
| 6 | | | | |
| 7 | | | | |
| 8 | | | | |
| 9 | | | | |
| 10 | | | | |
| 11 | | | | |
| 12 | | | | |
| 13 | | | | |
| 14 | | | | |
| 15 | | | | |
| 16 | | | | |
| 17 | | | | |
| 18 | | | | |
| 18 | | | | |
| 20 | | | | |
| 21 | | | | |
| 22 | | | | |
| 23 | | | | |
| 23 | | | | |
| 25 | | | | |
| 26 | | | | |
| 27 | | | | |
| 28 | | | | |
| 29 | | | | |
| 30 | | | | |

Feeds
| | | | | | |
| --- | --- | --- | --- | --- | --- |
| 1 | | | | | |
| 2 | | | | | |
| 3 | | | | | |
| 4 | | | | | |
| 5 | | | | | |
| 6 | | | | | |
| 7 | | | | | |
| 8 | | | | | |
| 9 | | | | | |
| 10 | | | | | |
| 11 | | | | | |
| 12 | | | | | |
| 13 | | | | | |
| 13 | | | | | |
| 15 | | | | | |
Sobre mim
"Whatever happened to just listening to music? If you like it that's cool, and if you don't thats ok, too. It's just such a bummer that people feel the need to resort to criticizing someone else's hard work by cheaply comparing them to someone else...... I mean, someone invests so much of their intimate hard work into something, and then chooses to share a piece of themselves with the rest of the world and we so quickly disregard the actual art by focusing on so much negativity." -
Kat Von D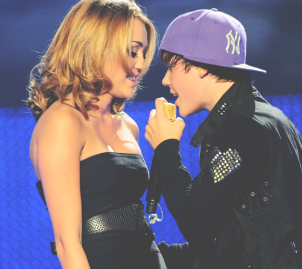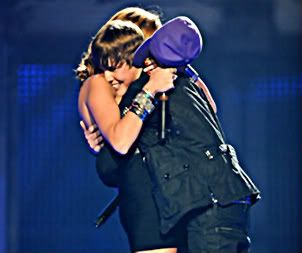 "You'll never find your dream if you don't reach for it as far and as high as you can."
20-11-09 JONAS.
29-12-09 smileymyrus.
27-05-10 bep/ chezza!
20-03-11 bieberfever
SEEN LIVE:
Miley Cyrus. Justin Bieber x2. Blink 182 x2. Rihanna. Katy Perry. All American Rejects x2. Willow Smith. Jonas Brothers. Black Eyed Peas. Cheryl Cole. You Me At Six X7. Metro Station X2. Mayday Parade X2. Panic(!) At The Disco X2. My Chemical Romance. Kings Of Leon. Fall Out Boy. Good Charlotte. Four Year Strong. Framing Hanley. The Wonder Years. The Blackout! x3 Forever The Sickest Kids. Kids In Glass Houses. Enter Shikari. Madina Lake. Mindless Self Indulgence. Bring Me The Horizon. Tonight Is Goodbye X6. In Case Of Fire. Dir En Grey. Black Tide. Not Advised X2. Furthest Drive Home X2. Cobra Starship. Danger:Radio. The Wombats. Go:Audio X2. One Night Only. Feeder. General Fiasco. Kill Hannah. Aiden. Plain White T's. Boys Like Girls X3. The Academy Is... . Cute Is What We Aim For. We The Kings X3. Canterbury. The Hoosiers X2. Attack! Attack! X3. Biffy Clyro. Rise Against. Anti- Flag. Flobots. Farewell. Houston Calls. The Maine. Brigade. Hey Monday X2. Skyline Heroes. Enjoy Destroy. Amy Can Flyy. Casio Kid. The Broadcast. Goodbye Stereo. Paige. Canada Water. We Are The Ocean X2. Jack Penate. Friendly Fires. New Young Pony Club. The Feeling. The Fray. The Script. Envy & Other Sins. The Twang. Travis. Kate Nash. Talk Taxis. Peggy Sue. The Matches. Blood Red Shoes. We Are Scientists. Kaiser Cheifs. Haunts. Cut Off Your Hands. All Forgotten. Tinchy Stryder X2. Palladium. Mika X2. Jack McManus. The Sonic Hearts. Scouting For Girls. Lily Allen X2. La Roux. Cut The Blue Wire. Sherwood. The Chemists. Dj Pedex. Maximum The Hormone. M83. Every Avenue. Emarosa. We Are The In Crowd. A Rocket To The Moon. Blitz Kids. Twenty Twenty. Lawson. The Spill Canvas. Cash Cash. Sing It Loud. MiMi Soya. Out Of Sight. JLS. Alesha Dixon. Bootyluv. Girls Can't Catch. Erik Hassle. Jedward. Jamelia. Burn The Fleet. Lost Alone. Mindless Behavior. Shontelle. Jason Derulo. Bluey Robinson. Jaden Smith. Yelle. Dj Skeet Skeet. Starboy Nathan x2. The Wanted. Professor Green. N-Dubz. Calvin Harris. Twin Atlantic. Passenger x2. Foy Vance. Ed Sheeran. Carly Rae Jepsen.