"Peace at Home, Peace in the World", Mustafa Kemal Atatürk…, 52, Feminino, TurquiaÚltima visita: 36 minutos atrás
1

2

0

3

3

7

execuções desde 15 Dez 2009
41 Faixas preferidas | 3.117 Posts | 14 Listas |

2.246 mensagens

Fazendo o scrobble agora -
Grooveshark
Heitor Villa-Lobos – Bachianas brasileiras no.5: Aria (Cantilena)

Ouvindo agora

Heitor Villa-Lobos – Bachianas brasileiras no.5: Aria (Cantilena)

2 minutos atrás

Granville Bantock – Hamabdil for cello and harp

6 minutos atrás

Erkki-Sven Tüür – Dedication for Violoncello and Piano

12 minutos atrás

Sir Edward Elgar – Salut D'amour Op.12

15 minutos atrás

Dmitri Shostakovich – Symphony No. 5 in D minor, op.47 II Allegretto

20 minutos atrás

Dmitri Shostakovich – Symphony No. 5 in D minor, op.47 I Moderato

32 minutos atrás

Dmitri Shostakovich – Symphony No. 5 in D minor, op.47 IV Allegro non troppo

42 minutos atrás

Dmitri Shostakovich – Symphony No. 5 in D minor, op.47 III Largo

52 minutos atrás

Armas Järnefelt – Berceuse

55 minutos atrás
Ver mais

Feeds
| | | | | |
| --- | --- | --- | --- | --- |
| 1 | | | | |
| 2 | | | | |
| 3 | | | | |
| 4 | | | | |
| 5 | | | | |
| 6 | | | | |
| 7 | | | | |
| 8 | | | | |
| 9 | | | | |
| 10 | | | | |
| 11 | | | | |
| 12 | | | | |
| 13 | | | | |
| 14 | | | | |
| 15 | | | | |

Feeds
| | | | | | |
| --- | --- | --- | --- | --- | --- |
| 1 | | | | | |
| 2 | | | | | |
| 3 | | | | | |
| 4 | | | | | |
| 5 | | | | | |
| 6 | | | | | |
| 7 | | | | | |
| 8 | | | | | |
| 9 | | | | | |
| 10 | | | | | |
| 11 | | | | | |
| 12 | | | | | |
| 13 | | | | | |
| 14 | | | | | |
| 15 | | | | | |
Sobre mim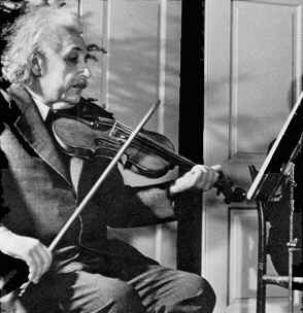 "If I were not a physicist, I would probably be a musician.
I often think in music. I live my daydreams in music. I see my life in terms of music."
~ Albert Einstein
Painting:
Vincent van Gogh. (Dutch, 1853-1890).
The Starry Night Saint Remy, June 1889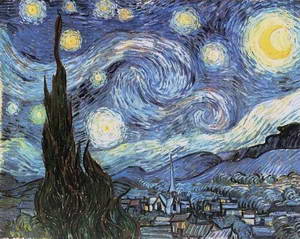 Lyrics and Music:
Don McLean, Vincent 1971.
Starry, starry night.
Paint your palette blue and grey,
Look out on a summer's day,
With eyes that know the darkness in my soul.
Shadows on the hills,
Sketch the trees and the daffodils,
Catch the breeze and the winter chills,
In colors on the snowy linen land.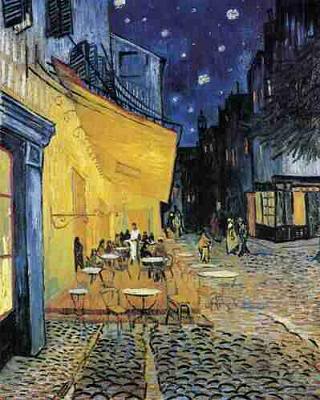 Now I understand what you tried to say to me,
How you suffered for your sanity,
How you tried to set them free.
They would not listen, they did not know how.
Perhaps they'll listen now.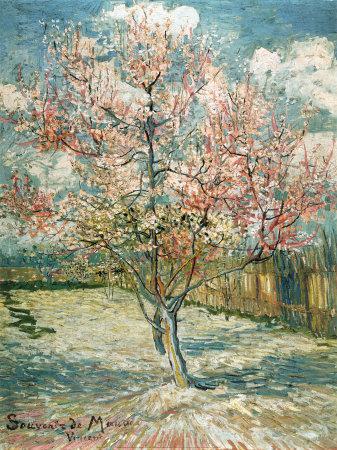 Starry, starry night.
Flaming flowers that brightly blaze,
Swirling clouds in violet haze,
Reflect in Vincent's eyes of china blue.
Colors changing hue, morning fields of amber grain,
Weathered faces lined in pain,
Are soothed beneath the artist's loving hand.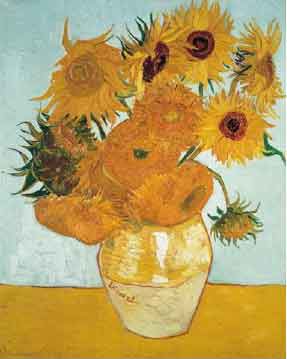 Now I understand what you tried to say to me,
How you suffered for your sanity,
How you tried to set them free.
They would not listen, they did not know how.
Perhaps they'll listen now.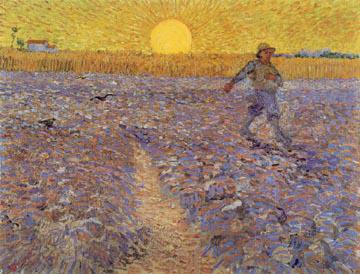 For they could not love you,
But still your love was true.
And when no hope was left in sight
On that starry, starry night,
You took your life, as lovers often do.
But I could have told you, Vincent,
This world was never meant for one
As beautiful as you.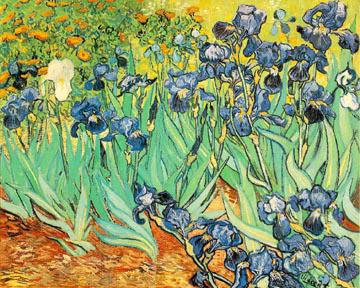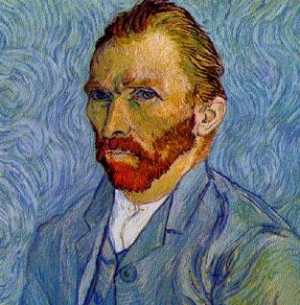 I myself am quite absorbed by the delicate yellow, delicate soft green, delicate violet of a ploughed and weeded piece of soil.
- Vincent van Gogh
I often think that the night is more alive and more richly colored than the day. ~Vincent Van Gogh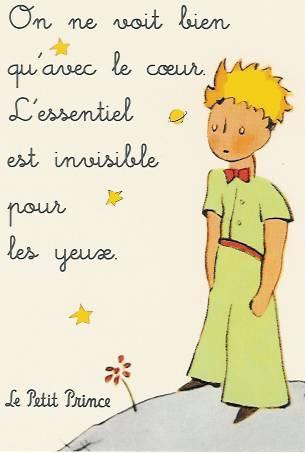 Le Petit Prince
"Toutes les grandes personnes ont d'abord été des enfants"
"Quand vous leur parlez d'un nouvel ami, elles ne vous questionnent jamais sur l'essentiel. Elles ne vous disent jamais: "Quel est le son de sa voix? Quels sont les jeux qu'il préfère? Est-ce qu'il collectionne les papillons?" "
"Et si je connais, moi, une fleur unique au monde, qui n'existe nulle part, sauf dans ma planète, et qu'un petit mouton peut anéantir d'un seul coup, comme çà, un matin, sans se rendre compte de ce qu'il fait, ce n'est pas important çà!"
"Si quelqu'un aime une fleur qui n'existe qu'à un exemplaire dans les millions et les millions d'étoiles, ça suffit pour qu'il soit heureux quand il les regarde" ✿⊱╮
( [...] Mais si le mouton mange la fleur, c'est pour lui comme si, brusquement, toutes les étoiles s'éteignaient!)
...
Mais le renard revint à son idée :
-Ma vie est monotone. Je chasse les poules, les hommes me chassent. Toutes les poules se ressemblent, et tous les hommes se ressemblent. Je m'ennuie donc un peu. Mais si tu m'apprivoises, ma vie sera comme ensoleillée. Je connaîtrai un bruit de pas qui sera différent de tous les autres. Les autres pas me font rentrer sous terre. Le tien m'appelera hors du terrier, comme une musique. Et puis regarde! Tu vois, là-bas, les champs de blé? Je ne mange pas de pain. Le blé pour moi est inutile. Les champs de blé ne me rappellent rien. Et ça, c'est triste! Mais tu as des cheveux couleur d'or. Alors ce sera merveilleux quand tu m'auras apprivoisé! Le blé, qui est doré, me fera souvenir de toi. Et j'aimerai le bruit du vent dans le blé…
Le renard se tut et regarda longtemps le petit prince :
-S'il te plaît… apprivoise-moi! dit-il.
Ainsi le petit prince apprivoisa le renard. Et quand l'heure du départ fut proche :
-Ah! dit le renard… je pleurerai.
-C'est ta faute, dit le petit prince, je ne te souhaitais point de mal, mais tu as voulu que je t'apprivoise…
-Bien sûr, dit le renard.
-Mais tu vas pleurer! dit le petit prince.
-Bien sûr, dit le renard.
-Alors tu n'y gagnes rien!
-J'y gagne, dit le renard, à cause de la couleur du blé.
Antoine de Saint Exupéry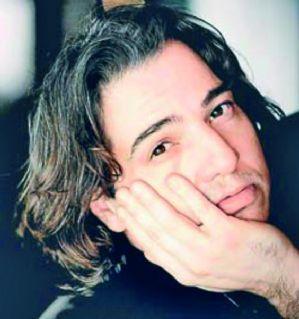 Fazil Say
Fazil Say
-
Istanbul Symphony Op.28: III.Blue Mosque
Fazil Say
-
Istanbul Symphony Op.28: IV.Merrily clad young ladies aboard the ferry to the Princes Islands
Fazil Say
-
Patara Ballet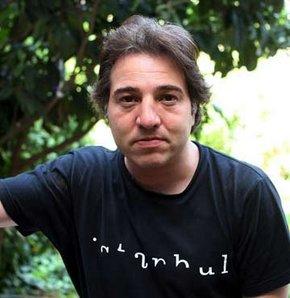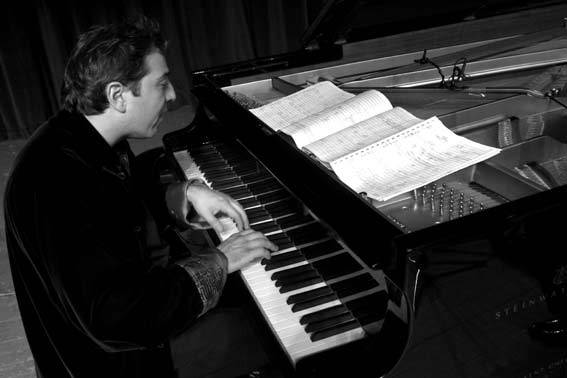 Fazil Say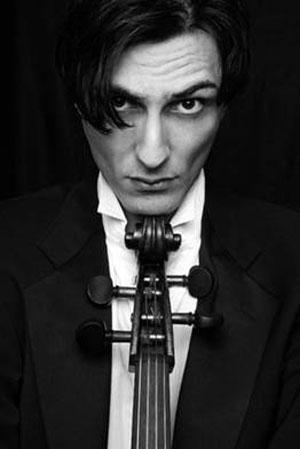 Benyamin Sönmez
, turkish classical, cello (1983 - 2011)
John Cage
-

Rozart Mix
"If something is boring after two minutes, try it for four. If still boring, then eight. Then sixteen. Then thirty-two. Eventually one discovers that it is not boring at all."
— John Cage
Heitor Villa-Lobos
-
Bachianas brasileiras no.5: Aria (Cantilena)
Erkki-Sven Tüür
-
Dedication for Violoncello and Piano
Last.FM Milestones
1st track: (15 Dec 2009)
Niccolò Paganini - No. 21, A Major: Amoroso (con espressione) - Presto

1000th track: (19 Jan 2010)
Arvo Pärt -

Spiegel im Spiegel

10000th track: (27 May 2010)
Dmitri Shostakovich -

Symphony No. 7 in C, Op. 60 "Leningrad": Moderato

20000th track: (28 Nov 2010)
Alan Hovhaness - Symphony No. 2 "Mysterious Mountain" - Andante con moto


30000th track: (16 Apr 2011)
Einojuhani Rautavaara -

Cantus Arcticus Op_61-2 / Melankolia (Melancholy)

40000th track: (28 Sepr 2011)
Ottorino Respighi - Fountain Of The Villa Medici At Sunset


50000th track: (12 Mar 2012)
Leoš Janáček -

Idyll for strings V.Adagio

60000th track: (11 May 2012)
Arnold Bax -

The Garden of Fand

70000th track: (17 Sept 2012)
Takashi Yoshimatsu -

II. Adagio - Andante - Moderato - Andante - Coda

80000th track: (05 Jan 2013)
Peter Sculthorpe -

Memento mori

90000th track: (22 Apr 2013)
Istanbul State Symphony Orchestra - Suite From "The Gadfly", Op. 97a: Introduction


100000th track: (27 Jun 2013)
George Enescu - Balada op.44


101000th track: (01 Jul 2013)
Heitor Villa-Lobos - Bachianas brasileiras no.5: Aria (Cantilena)


102000th track: (07 Jul 2013)
Granville Bantock - Hamabdil for cello and harp


103000th track: (20 Jul 2013)
Ross Edwards - Chorale and Ecstatic Dance (Enyato I): I. Chorale (Sereno)


104000th track: (27 Jul 2013)
Yasushi Akutagawa - Ninnerella : Andante - poco piu mosso - Andante


105000th track: (02 Aug 2013)
Ahmet Adnan Saygun - Suite for Violin and Piano, Op. 33, "Demet": IV. Sepetcioglu


106000th track: (11 Aug 2013)
Muammer Sun - Bozkır


107000th track: (18 Aug 2013)
Cemal Reşit Rey - Turkiye Symphonic Poem9


108000th track: (29 Aug 2013)
武満徹 - I Hear the Water Dreaming, for flute & orchestra


109000th track: (07 Sep 2013)
Rai Milano, Leyla Gencer - "Anna Bolena", Atto Terzo: Al dolce guidami (Anna)


110000th track: (13 Sep 2013)
Kamran Ince -

I. Hermus River

111000th track: (02 Oct 2013)
Çağatay Akyol - Düşlerimin Toprağı "Hicran"


112000th track: (11 Oct 2013)
Erkki-Sven Tüür - Dedication for Violoncello and Piano


115000th track: (06 Nov 2013)
Fazil Say - Pièces pour piano et orchestre : Silence of Anatolia


116000th track: (14 Nov 2013)
Esa-Pekka Salonen - Turangalila 3


117000th track: (22 Nov 2013)
Kamran Ince -

II. Hagia Sophia

118000th track: (01 Dec 2013)
Ferde Grofé -

Grand Canyon Suite: II. The Painted Desert

119000th track: (08 Dec 2013)
Dmitri Shostakovich - Symphony No. 7 in C Major, Op. 60 - "Leningrad": III. Adagio


119950th track: (18 Dec 2013)
Fazil Say - Concerto Silk Road


120000th track: (18 Dec 2013)
Fazil Say - Patara Ballet


120295th track: (21 Dec 2013)
John Cage - Dream

Generated on 21 Dec 2013
Get yours here