5 years- Sabine you are very dearly loved and very deeply missed <3-Kris, 46, Masculino, Estados Unidos
www.myspace.com/sabinememo…Última visita: outubro 2012
7

8

4

7

execuções desde 28 Nov 2008

Feeds
| | | | | |
| --- | --- | --- | --- | --- |
| 1 | | | | |
| 2 | | | | |
| 3 | | | | |
| 4 | | | | |
| 5 | | | | |
| 6 | | | | |
| 7 | | | | |
| 8 | | | | |
| 9 | | | | |
| 10 | | | | |
| 11 | | | | |
| 12 | | | | |
| 13 | | | | |
| 14 | | | | |
| 15 | | | | |
| 16 | | | | |
| 17 | | | | |
| 18 | | | | |
| 19 | | | | |
| 20 | | | | |

Feeds
| | | | | | |
| --- | --- | --- | --- | --- | --- |
| 1 | | | | | |
| 2 | | | | | |
| 3 | | | | | |
| 4 | | | | | |
| 5 | | | | | |
| 6 | | | | | |
| 7 | | | | | |
| 8 | | | | | |
| 9 | | | | | |
| 9 | | | | | |
| 11 | | | | | |
| 12 | | | | | |
| 13 | | | | | |
| 13 | | | | | |
| 15 | | | | | |
| 15 | | | | | |
| 15 | | | | | |
| 15 | | | | | |
| 15 | | | | | |
| 15 | | | | | |
| 21 | | | | | |
| 21 | | | | | |
| 21 | | | | | |
| 21 | | | | | |
| 25 | | | | | |
| 25 | | | | | |
| 25 | | | | | |
| 28 | | | | | |
| 28 | | | | | |
| 30 | | | | | |
| 31 | | | | | |
| 31 | | | | | |
| 31 | | | | | |
| 34 | | | | | |
| 34 | | | | | |
| 34 | | | | | |
| 34 | | | | | |
| 34 | | | | | |
| 39 | | | | | |
| 39 | | | | | |
| 39 | | | | | |
| 39 | | | | | |
| 39 | | | | | |
| 39 | | | | | |
| 39 | | | | | |
| 46 | | | | | |
| 46 | | | | | |
| 48 | | | | | |
| 48 | | | | | |
| 48 | | | | | |
Sobre mim
With their full support, I created and maintain this myspace page for Elis
http://www.myspace.com/elisusacanadafan
Audio excerpts for "I Come Undone" and "Firefly" can be found at the Elis myspace:Myspace:
http://www.myspace.com/elisofficial
Facebook:
http://www.facebook.com/pages/Elis-official/135768351760?ref=sgm
Website:
http://www.elis.li
A look at the new album cover
Jewel Pack Version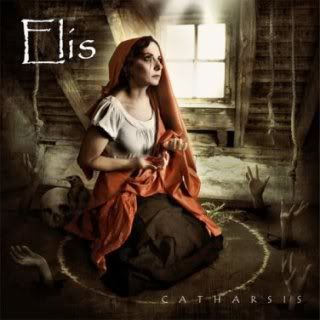 Digipack version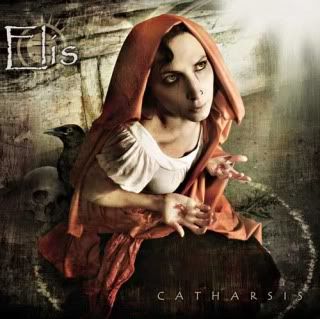 Release Dates for "Catharsis"25.11.2009 - Finland & Spain27.11.2009 - Germany, Switzerland, Austria, Benelux & Italy30.11.2009 - Rest of Europe15.12.2009 - USA12.01.2010 - CanadaTracklisting:1. Core Of Life2. Twinkling Shadow3. Warrior's Tale4. Des Lebens Traum, des Traumes Leben5. I Come Undone6. Firefly7. Morning Star8. Das kleine Ungeheuer9. Mother's Fire10. Rainbow11. The Dark Bridge12. Ghost Of The Past (Bonus on Digipack)13. No Hero (Bonus on Digipack)DVD Tracklisting-From Female Metal Voices Fest-2007*1. Intro2. Tales from heaven or hell3. Die Zeit4. Show me the way5. Phoenix from the ashes6. Der letzte Tag7. Lost soul8. A new decade9. Heaven and hell*DVD available on Digipack version only!
2 versions a regular jewelcase and a Digipack version
A DVD will be included with the Digipack
The bio for the album:
"Elis return from the depths of life with their darkest and strongest album ever: "Catharsis", or healing through suffering. Heavy guitar riffs and catchy, yet unexpected compositions unite with detailed vocal melodies in a charming symbiosis.
The new front lady Sandra Schleret plays impressively with the nuances of her voice to include oriental melodic sounds, fragile emotions, and rock odysseys, proving her extensive vocal capabilities.
The experiences of the previous year, i.e., the dark times that Elis and their new vocalist lived through, form the basis of the lyrical content. At first, each band member tackled the demons alone, but soon found the necessary strength in each other to combat destiny's blows and create the music that with its incessant energy will place the band once again at the top of the Gothic Metal scene.
The powerful, yet clean production is the work of Alex Krull (Leaves' Eyes, Atrocity). "Catharsis is an extraordinary Gothic Metal jewel that once heard, will not voluntarily be allowed to slip out of your hands."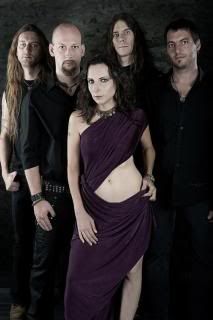 About the website link to the Sabine Dünser memorial myspace page.
THAT PAGE IS NOT MINE.
I just linked to it so people who love Sabine can go read about her and look at the awesome pictures and art made by other fans.
That page was created and run by two very sweet girls who knew Sabine!Also, here is a new one Angela created for Facebook people:
http://www.facebook.com/pages/Sabine-Dunser-Memorial/260400599396
Welcome to my page! I am a subscriber so I know you are visiting here. ; )
I am a passionate music lover, I mainly listen to classic rock, metal and prog. It's all laid out in my charts.
As you can see
Elis
and
Erben der Schöpfung
lead the pack here. I recently discovered
Elis
. When I learned their beautiful vocalist,
Sabine Dünser
, was stricken with a cerebral hemorrhage and passed the next day it shredded my <3.
This page is dedicated to her memory and her amazing, under-rated talent.
I was listening to the radio March 20th, 1982. I heard the announcement that Randy Rhoads had been killed the previous day in a Beechcraft Bonanza airplane, piloted by Ozzy Osbourne's hired tour bus driver.
That day will never leave me.
In fact, it really is the reason I am a musician today.
For 27 years, I have waited and watched for another guitar player to rise up and take over where Randy left off.
It has not happened.
I feel the same about Sabine. There isn't, nor will there ever be another vocalist, songwriter, and musician like her.
If you know who Randy Rhoads was, then you understand just how special this young woman was to this generation's metal community. I urge, and welcome you to discover her music. I will be more than happy to help with any inquiries you might have about her music.
Sing with the angels Sabine!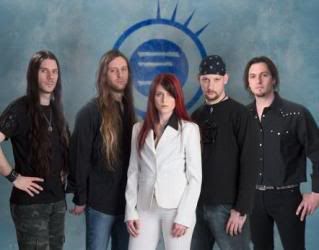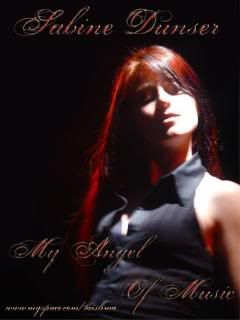 This is Sabian aka "Saby baby" or "The Heeler Monster"
He's a Blue Heeler (an Australian Cattle Dog) he's an ACD with OCD :D
(people have asked) no, I didn't name him after Sabine. He was born a year before I heard Elis. I named him after the drum cymbal company.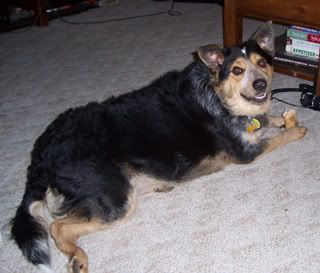 He despises snow!