Angela, 17, Feminino, Estados UnidosÚltima visita: Semana passada
2

3

5

2

4

execuções desde 1 Jan 2011
1.466 Faixas preferidas | 1 Post | 0 Listas |

1.520 mensagens

Feeds
| | | | | |
| --- | --- | --- | --- | --- |
| 1 | | | | |
| 2 | | | | |
| 3 | | | | |
| 4 | | | | |
| 4 | | | | |
| 6 | | | | |
| 7 | | | | |
| 8 | | | | |
| 9 | | | | |
| 10 | | | | |
| 11 | | | | |
| 11 | | | | |
| 13 | | | | |
| 13 | | | | |
| 13 | | | | |
| 13 | | | | |
| 13 | | | | |
| 13 | | | | |
| 13 | | | | |
| 20 | | | | |

Feeds
| | | | | | |
| --- | --- | --- | --- | --- | --- |
| 1 | | | | | |
| 2 | | | | | |
| 3 | | | | | |
| 3 | | | | | |
| 5 | | | | | |
| 5 | | | | | |
| 7 | | | | | |
| 7 | | | | | |
| 7 | | | | | |
| 10 | | | | | |
| 10 | | | | | |
| 10 | | | | | |
| 13 | | | | | |
| 13 | | | | | |
| 15 | | | | | |
Sobre mim
The happiest girls are the prettiest girls.
What if you slept? And what if, in your sleep, you dreamed? And what if, in your dream, you went to heaven and plucked a strange and beautiful flower? And what if, when you awoke, you had the flower in your hand? Ah, what then?
Current Favorite Artist: Fleet Foxes
Favorite Track NOW: Primavera by Ludovico Einaudi
My Music Mood: Tranquil, classic.
"Love the life you live. Live the life you love."
Bob Marley

And I believe I have been, am, and will be living the life I love.
Dreams are not what you see in sleep.
Dreams are what do not allow you to sleep.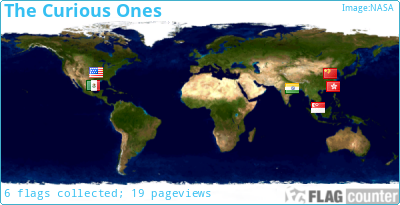 A guy and a girl can be just friends,
but at one point or another,
they will fall for each other...
maybe temporarily,
maybe at the wrong time,
maybe too late,
or maybe forever.
To awaken quite alone in a strange town is one of the pleasantest sensations in the world.
- Freya Stark
Can I look up to you as you look down on me?
Can I feel in to you as you felt in to me?
And should I fall from grace here with you?
Will you leave me too?
I am no bird; and no net ensnares me: I am a free human being with an independent will.
I hope she'll be a fool -- that's the best thing a girl can be in this world, a beautiful little fool.
If I hit the age of 30 and I have no man by my side, I won't fret. I will wait, wait, wait as long as I need to find the man I know I can trust and spend the rest of my years with. And even if that means I can't find anyone, at least I will know I've tried my best.
Jazz goes into my coffee in the morning, into my wine at night. It's a way of being, a way of thinking. It's the finest contribution to music that is America's own.
This is D'arcy.
Although she is not the best bassist in the world, she is my favorite bassist of all time. I love her for her innocent, dreamlike aura she gives off in everything associated with the Pumpkins. Without her, the Pumpkins would never have seemed out of this world to me.
Thank you D'arcy.
Atividade recente