Feminino, JapãoÚltima visita: Domingo à tarde
7

6

3

6

9

execuções desde 5 Dez 2009

Feeds
| | | | | |
| --- | --- | --- | --- | --- |
| 1 | | | | |
| 2 | | | | |
| 3 | | | | |
| 4 | | | | |
| 5 | | | | |
| 6 | | | | |
| 7 | | | | |
| 8 | | | | |
| 9 | | | | |
| 10 | | | | |
| 11 | | | | |
| 12 | | | | |
| 13 | | | | |
| 14 | | | | |
| 15 | | | | |

Feeds
| | | | | | |
| --- | --- | --- | --- | --- | --- |
| 1 | | | | | |
| 2 | | | | | |
| 3 | | | | | |
| 4 | | | | | |
| 5 | | | | | |
| 6 | | | | | |
| 7 | | | | | |
| 8 | | | | | |
| 9 | | | | | |
| 10 | | | | | |
| 11 | | | | | |
| 12 | | | | | |
| 13 | | | | | |
| 13 | | | | | |
| 15 | | | | | |
Sobre mim
I was deeply impressed by 'Lucy In The Sky With Diamonds" (The Beatles) when I was a primary schoolchild.
Since then, I love British rock music (around '60~80s) so much!!! XD
You may think I'm a bit strange as I'm young, but my music taste has been influenced by my father.
I spend almost my free time listening to music. e.g. Queen, The Who, The Rolling Stones, etc.
My latest favourite is The Who, but... I love Queen since I was 13 years old.
I love many musicians, but especially Freddie Mercury, Brian Jones, Keith Moon, and John Entwistle.
Thats why I love UK. I have ever been to UK for 2 times. I had visited London, Cheltenham etc.
I am attracted to Brian Jones (the former leader of The Rolling Stones), so my dream was to visit Brian Jones' grave. Finally I had realized my dream on summer of '09! In addition, I had visited many places which are related to British rock musician. But I couldnt visit all places that I wanted to go. So I am dying to visit UK again soon!!
If your music taste is similar to me, please feel free to leave a comment for me! ;)
Thank you for reading!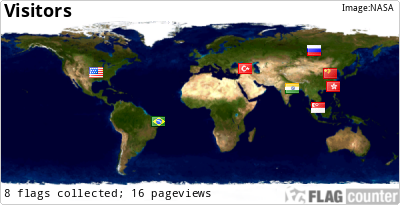 Atividade recente