Josh back from the grave, 25, Masculino, Estados Unidos
www.youtube.com/user/sirus…Última visita: 10 horas atrás
4

9

4

4

1

execuções desde 3 Set 2010
2.082 Faixas preferidas | 4 Posts | 2 Listas |

340 mensagens

Feeds
| | | | | |
| --- | --- | --- | --- | --- |
| 1 | | | | |
| 2 | | | | |
| 3 | | | | |
| 4 | | | | |
| 5 | | | | |
| 6 | | | | |
| 7 | | | | |
| 7 | | | | |
| 9 | | | | |
| 10 | | | | |
| 11 | | | | |
| 12 | | | | |
| 13 | | | | |
| 14 | | | | |
| 15 | | | | |

Feeds
| | | | | | |
| --- | --- | --- | --- | --- | --- |
| 1 | | | | | |
| 2 | | | | | |
| 2 | | | | | |
| 2 | | | | | |
| 5 | | | | | |
| 5 | | | | | |
| 7 | | | | | |
| 8 | | | | | |
| 9 | | | | | |
| 10 | | | | | |
| 10 | | | | | |
| 10 | | | | | |
| 13 | | | | | |
| 13 | | | | | |
| 15 | | | | | |
| 16 | | | | | |
| 16 | | | | | |
| 16 | | | | | |
| 16 | | | | | |
| 16 | | | | | |
Sobre mim
Well what is there to be said? I am currently 23 and live in bum fuck Minnesota where I have been my entire life. I do consider myself an artist but not professionally, I draw, paint, makeup, and DIY most of my clothes and patches which in itself is an art form. I am currently unemployed due to unforgiving circumstances but I do not fret because I am in college right now and do not feel like a total bum :D. I am quit the misanthropic type. Most people say it and do not mean it but I do my own thing, I am not a "Goth" nor am I a "Rivithead" or even a "Punk". Although I may look intimidating (oddly enough from what others have told me), I am actually a nice person who is happy 99% of the time.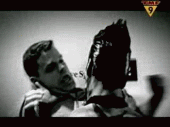 Feel free to send me a friend request if we have similar taste in music Also my sister is here on Last.fm so you should add her as well ---> ---->
http://www.last.fm/user/Skelakitty
Right now I'm musically interested in:
Goth-Rock
Post-Punk
Deathrock
Horror Punk
Industrial
EBM
Crust Punk
Synthpop
Trance
Dubstep
Black Metal
Speed Metal
Thrash Metal
Symphonic black metal
80's Metal
Avant Garde Metal
Progressive Metal
Oi-Punk
Hardcore
New Wave
Darkwave
Indie (yeah I said it)
Electro
Electro Industrial (know the difference from the above)
Visual Kei (or Jrock if you prefer)
Doom Metal
Terror EBM/Harsh EBM/Terror Bananna, whichever you prefer
Noise
Ambient
Neoclassical
Ritual/Pagan
80's Pop
Glam Rock
Ethereal
Digital Hardcore
Cyber Punk
Futurepop
Powernoise
My music opinions:
1.Growth is important for artists, do you want the same album over and over and over again?
2.Genres are not important but help define. As long as I like it then I am a fan.
3.If it is good I could care less if it is/was mainstream
4.Have an open mind, it would suck to only like one genre.
5.Every type of music has its time and place or to compliment your "mood" at that specific time, for example, I am not going to listen to extreme black metal when I am in a really happy mood.
6.I would rather buy the actual physical album.
7.I do not go around bragging about my amazing music tastes or how much music I have so please spare the humiliation and stop.
8.When I ask you what song you are playing you better tell me what it is! Why are you keeping a potential fan away from the artist/band? -_-
FAVORITES:
< Food: Sushi
< Color: Silver
< Band: The Cure
< Drink: Tea brewed from loose leaves or quality beer
< Genre of music: Goth-Rock
< Animal: Octopi & Bats
< Video game: Soul Calibur series
< Season: Autumn
< Desert: Cheesecake
Un-FAVORITES
-Food: Breakfast Pizza Rolls
-Color: Easter Yellow and Blue
-Band: ICP
-Drink: Sprite
-Genre of Music: Country
-Animal: Pigs
-Video Game: Call of Duty and all the clones.
-Season: Winter
-Desert: Apple Pie
Television/Movies/Video Games:
I am currently watching: Ru Paul's Drag Race S.4, Game of Thrones, Bad Girls Club, X-Files.
Recently Watched Movie: Iron Man 2
Currently Playing: Dragon's Dogma!!!
Currently Reading: Les Mes
Likes:
*Japanese fashion, food, art etc..
*Meditation
*Victorian Era fashion and history.
*Art
*Makeup
*DIY fashion
*Huge boots
*Graveyards
*Rain
*Spider webs
*Neon
*Hookah
*Video Games (Fighters, Hack n' Slash, RPG, Retro)
*Shopping
*Thunder & Lightning storms
*Edgar Allen Poe
*Cooking & trying new foods
* Oceanography
*Ancient Egypt
*Mohawks of any kind
*Gloves
* Furry clothes
*Cheese
*Beer
*Zombies
Dislikes:
#People who can not take a joke
#Dumb questions
#Working a mindless job
#Math
#Homophobic people
#Animal abuse
#Bugs
[url=http://i102.photobucket.com/albums/m86/musicalblonde7/Gif/bye.gif nofollow=yes]http://i102.photobucket.com/albums/m86/musicalblonde7/Gif/bye.gif[/url][/IMG
[size=10][color=#333]ZombieXBoy's top albums (year)[/color][/size]
[b]1.[/b] Blaqk Audio - [b]Bright Black Heaven[/b] (145)
[align=center][url=http://www.last.fm/music/Blaqk+Audio/Bright+Black+Heaven][img=http://img204.imageshack.us/img204/5125/5050076cce681.jpg]
2. - [album artist=]DCIM[/album] (114)
3. The Break Up - Synthesis (80)
4. cut.rate.box - Dataseed (67)
5. X-in June - Hall Of Truth (67)
6. Anders Manga - Left of an All-Time Low (66)
7. Ulterior - Wild In Wildlife (59)
8. X Marks the Pedwalk - The Sun, the Cold and My Underwater Fear (59)
9. Apoptygma Berzerk - Black EP vol 2 (53)
10. Dead Inside the Chrysalis - The Ultimate Humanoid Expansion Power-Pack [The Dedfinitive Collection] (53)
11. Syrian - Kosmonauta (50)
12. Heimataerde - Kadavergehorsam (50)
13. Cyferdyne - Genesys [North American Edition] (49)
14. Solitary Experiments - Compendium 2 (48)
15. Black Friday Sthlm - Harder for Every Heartbeat (47)
16. Skinny Puppy - Weapon (46)
17. Tesla Boy - Modern Thrills (44)
18. Electro Spectre - Dangerous Game (42)
19. The Cure - The Head on the Door (41)
20. The Cure - Greatest Hits (40)
21. Siouxsie and the Banshees - Tinderbox (40)
22. X Marks the Pedwalk - Cenotaph (40)
23. Mephisto Walz - Insidious (39)
24. U-Tek - Das Mass Der Dinge (39)
25. Bloody Hammers - Bloody Hammers (39)
Atividade recente