30, Reino UnidoÚltima visita: Sexta à noite
4

1

5

6

7

execuções desde 9 Dez 2010
Sobre mim
Please check out my LABEL store!
http://music.juggernautservices.com/
Founding Member + Lyricist of
Kontaminant
. (Project Disbanded).
Founder and songwriter for
Cortex Defect
. (Now no longer involved).
Part-Time Lyricist and contributor for
A7IE
.
Owner of Juggernaut Media Group -juggernautservices.bandcamp.com -
I write for a premier Industrial/Ebm/Synthpop/Noise zine.
This means that almost everything in my collection is legal.
I either :
- Buy music legally (CD preferred format)
- Get sent CDs/demos/Mp3s legally by Bands/artists/labels
- Contact artists personally and acquire rarities legally
I will download an album if it is legally made freely available and is released with this intention.
On the RARE occasion that I download an album, it is because it is out of print, super rare or impossible to buy. If this happens, I usually find the artist or label in question and offer to make a donation.
I get all of my shit in this manner, including the haul of upcoming albums and limited edition demos/unreleased demos that I have.
DO NOT ASK ME TO RIP OR UPLOAD THINGS FOR YOU. I DO NOT PIRATE, SHARE OR HOST.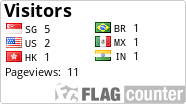 Atividade recente