A.P., 26, Masculino, Estados Unidos
www.ultimatemetal.com/foru…Última visita: ontem à noite
1

5

2

9

9

2

execuções desde 6 Mai 2004
386 Faixas preferidas | 426 Posts | 1 Lista |

3.540 mensagens

Feeds
| | | | | |
| --- | --- | --- | --- | --- |
| 1 | | | | |
| 2 | | | | |
| 3 | | | | |
| 4 | | | | |
| 5 | | | | |
| 6 | | | | |
| 7 | | | | |
| 8 | | | | |
| 9 | | | | |
| 10 | | | | |
| 11 | | | | |
| 12 | | | | |
| 13 | | | | |
| 14 | | | | |
| 15 | | | | |
| 16 | | | | |
| 17 | | | | |
| 18 | | | | |
| 19 | | | | |
| 20 | | | | |

Feeds
| | | | | | |
| --- | --- | --- | --- | --- | --- |
| 1 | | | | | |
| 2 | | | | | |
| 3 | | | | | |
| 4 | | | | | |
| 4 | | | | | |
Sobre mim
100,000th track
: Devourment - "Incitement to Mass Murder" (@ 6:34 PM, June 11th 2009)
Throne
© A.P. 2011
Vertigo Syringe
© A.P. 2011
excuses, excuses, excuses, excuses, excuses, excuses, excuses, excuses, excuses, excuses, excuses, excuses, excuses, excuses, excuses
© A.P. 2012
Outstretched Arms
© A.P. 2012
Wide Eons
© A.P. 2011
Two Skulls
© A.P. 2011
You Drank Their Blood...
© A.P. 2010*
Cathedral I
© A.P. 2009 *
Monument M.II.
© A.P. 2009
Mordor
© A.P. 2009
Untitled Monotype 1
© A.P. 2009
The Red Door
© A.P. 2009
Study for Digital Manipulation II
© A.P. 2007
Flesh Nebula
© A.P. 2009
I'm Andy. I'm a BFA in graphic design. I also run the harsh noise project
Ichorous
, which has been almost entirely subsumed into the new two-man project
Idle Wounds
. Let's be friends and kill art together.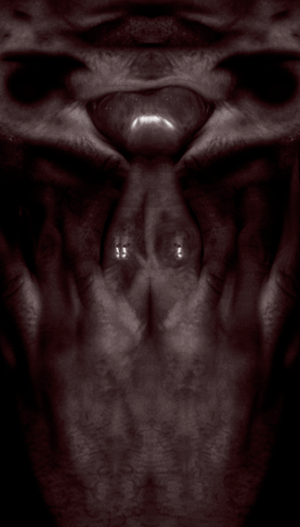 Dead Tendrils
© A.P. 2009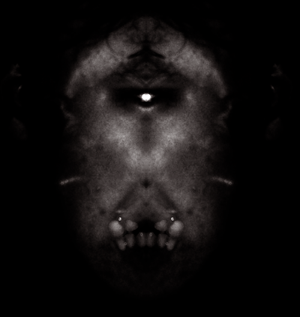 Ego Disturbance
© A.P. 2009
It is my thought that too many people react to art by what they think they are
supposed
to see, hear, experience or procure from it. It is also my thought that some of the best art depicts nothing in particular, save for an abstracted canvas the onlooker can project him or herself onto.

I've accumulated a crapload of last.fm friends and various acquaintances over the four and a half eight nine ten (forgot to celebrate my 10th anniversary, d'oh!) years I've been on this site; due to this fact, it looks like I like everyone and shit but it's really because I'm pretty lazy and don't delete old friends I don't talk to or associate with anymore...

Still, feel free to contact me or post in my shoutbox if you think we'd be good buddies or just want to talk music. Thanks.
Recent Purchases @ RYM
* A larger version of these pieces is available at my DeviantArt gallery's page.
http://gorefisted.deviantart.com/gallery/