Karen Elizabeth Waters, 42, Feminino, Estados Unidos
filthy-victorian1872.blogs…Última visita: abril 2015
3

7

0

4

4

execuções desde 28 Mar 2012

Feeds
| | | | | |
| --- | --- | --- | --- | --- |
| 1 | | | | |
| 2 | | | | |
| 3 | | | | |
| 4 | | | | |
| 5 | | | | |
| 6 | | | | |
| 7 | | | | |
| 8 | | | | |
| 8 | | | | |
| 10 | | | | |
| 11 | | | | |
| 12 | | | | |
| 13 | | | | |
| 14 | | | | |
| 15 | | | | |

Feeds
| | | | | | |
| --- | --- | --- | --- | --- | --- |
| 1 | | | | | |
| 2 | | | | | |
| 3 | | | | | |
| 4 | | | | | |
| 5 | | | | | |
| 6 | | | | | |
| 7 | | | | | |
| 7 | | | | | |
| 9 | | | | | |
| 10 | | | | | |
| 11 | | | | | |
| 12 | | | | | |
| 13 | | | | | |
| 13 | | | | | |
| 15 | | | | | |
Sobre mim
"I'm not a faerie but I need
More than this life so I became
This creature representing more to you
Than just another girl
And if I had a chance to change my mind
I wouldn't for the world..." Emillie Autumn ~ Swallow from Opheliac
http://www.facebook.com/filthy.victorian1888
http://bit.ly/xHwzWZ
https://twitter.com/#!/LadyElizabeth72
I'm a filthy Victorian Goth. I have ten cats who are my children and I love them with all my heart. Friends and family are very important to me and I love them all.
I have Bipolar 1 with severe depression and I depend on my meds to keep me going. Sucks to depend on meds, but without them, I would be a depressed psycho bitch. Now I'm manic and very hyper.
I love anything independent. Movies, music, books. Even how cats are independent creatures and how we keep them as pets and not let them completely roam free. That we could take one of life's finest creatures on this planet and domesticate it.
I love to sing, I'm a writer. I'm taking a break from writing songs, but I do on occasion write poetry and monologues. I am currently working on two projects. I'm writing a book called, The Victorian Asylum. I started writing this year (2012) in parts and I'm on part five right now. You can read parts one through three on my blog. The rest is kept hidden, sorry, gotta have some suspense, right? My other project is a series called, The Crossroads. It's about vampires, witches, Gods and Goddesses, shape shifters, werewolves and a kick-ass band called, The Children of Gaia. My book, The Victorian Asylum is being put to script and is going to be presented as an online radio show by Viktor Aurealius and Jeff Niles from All Better Audio and The 4077th. Part one will be hopefully premiered in October or November. If you're a voice actress and can do a teen voice or are a teen who doesn't mind dark horror, message me and I will have you contact my agent. We're still in need of seven teen girls.
I am a creative gal and love to use my mind to come up with all kinds of creations. Musical or decorative or what have you.
I am fond of the Victorian Era and believe that the 21st Century, at least, so far, resembles the Victorian Era. The breakthrough in
psychiatry and how asylums really haven't changed, we're still prisoners (asylum inmates), industry, clothing, music, and science in general.
Now mind you, I'm not the only one that thinks that. We're called Plague Rats, you see? And there's an army of us. And our mistress is, Emilie Autumn.
VERY IMPORTANT MUSICIAN!
DOWNLOAD Emilie Autumn NOW!
Come join the army!
As I said before, I am crazy and need medication. I am on a lot of meds and wish to be med free, but, in order to function as properly as I can, I need these meds. I have Borderline Personality Disorder and for the first time in my life, I have chosen not to cut because I know that not only am I hurting myself, but I'm hurting others. I usually cut myself out of frustration and anger. I've been bullied all my life and I've had it! I'm not going to take anyone's shit anymore. IF you don't like that idea, then you can just keep on going...I mean, going..gone...bye!
I was never really into sports. Except soccer. But lost interest in that too when music came into my life. I wish more than anything that Mom would have spent more time with me and my music when I was little instead of waiting until they give out song flutes to everyone in grade school. I wanted to play piano so badly when I was little. Monica, my friend took lessons and I wanted to too. I was so jealous of my friend. I would have played too. That's the thing. It was something I wanted.
Now I have a year of lessons under my belt and know the basics, but can hardly read the sheet music because it's too difficult. I can play a little by ear, but I'd rather write my own music or use sheet music as a guide to play what I want to play. My friend, Gary, blows me away when it comes to playing the piano. He's our music director at my church. I wish I could play like he does. *sighs*
I finally met my soul mate. Roger! He's from Finland and I don't believe how lucky I am to have found him. I know that previously I said I met my soul mate and he died. I believe this. But we have soul mates in everyone we meet. My sister of the heart is a soul mate and we call ourselves The Bipolar Express Sisters. My best friend, Michael is a soul mate and I believe even though he's gay, he's a sister/brother to me. And my friends are little pieces of soul mates as well. But Roger is my true soul mate. My lover. He's coming to the US next year (2014) to visit. Hopefully all goes well and we'll see how we'll take our relationship from there. I love him with all my heart and soul and would die for him. We talk every day/night, his day my night. I'm the happiest I've ever been. With his love and the love of my dear friends and family and kitties, I couldn't be happier.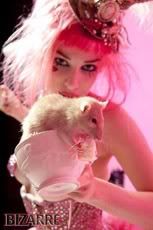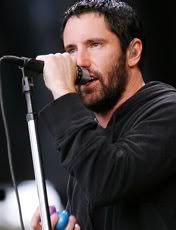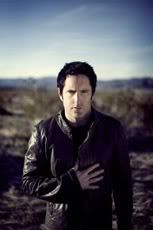 Victorian1872's top albums (overall)
1. Emilie Autumn - Fight Like a Girl (1078)
2. Nine Inch Nails - Year Zero (433)
3. Nine Inch Nails - The Downward Spiral (415)
4. How to Destroy Angels - Welcome Oblivion (415)
5. Nine Inch Nails - Hesitation Marks (389)
6. Nine Inch Nails - The Fragile Disc 1 (367)
7. Nine Inch Nails - Beside You In Time (342)
8. Nine Inch Nails - Ghosts I-IV Disc 1 (336)
9. Nine Inch Nails - With Teeth (331)
10. Nine Inch Nails - Hesitation Marks (Audiophile Mastered Version) (320)
Atividade recente