Yılmaz Çiftçioğlu, 24, Masculino, Turquia
nordmusik.orgÚltima visita: ontem à tarde
1

0

4

6

6

7

execuções desde 31 Jul 2008
1.906 Faixas preferidas | 23 Posts | 2 Listas |

197 mensagens

Fazendo o scrobble agora -

Spotify Mobile
Ver mais

Feeds
| | | | | |
| --- | --- | --- | --- | --- |
| 1 | | | | |
| 2 | | | | |
| 3 | | | | |
| 4 | | | | |
| 5 | | | | |
| 6 | | | | |
| 7 | | | | |
| 8 | | | | |
| 9 | | | | |
| 10 | | | | |
| 11 | | | | |
| 12 | | | | |
| 13 | | | | |
| 14 | | | | |
| 15 | | | | |
| 16 | | | | |
| 17 | | | | |
| 18 | | | | |
| 19 | | | | |
| 20 | | | | |
| 21 | | | | |
| 22 | | | | |
| 23 | | | | |
| 24 | | | | |
| 25 | | | | |
| 26 | | | | |
| 27 | | | | |
| 28 | | | | |
| 29 | | | | |
| 30 | | | | |
| 31 | | | | |
| 32 | | | | |
| 33 | | | | |
| 34 | | | | |
| 35 | | | | |
| 36 | | | | |
| 37 | | | | |
| 38 | | | | |
| 39 | | | | |
| 40 | | | | |
| 41 | | | | |
| 42 | | | | |
| 43 | | | | |
| 44 | | | | |
| 45 | | | | |
| 46 | | | | |
| 47 | | | | |
| 48 | | | | |
| 49 | | | | |
| 50 | | | | |

Feeds
| | | | | | |
| --- | --- | --- | --- | --- | --- |
| 1 | | | | | |
| 2 | | | | | |
| 3 | | | | | |
| 4 | | | | | |
| 5 | | | | | |
| 6 | | | | | |
| 7 | | | | | |
| 8 | | | | | |
| 9 | | | | | |
| 10 | | | | | |
| 11 | | | | | |
| 12 | | | | | |
| 12 | | | | | |
| 14 | | | | | |
| 15 | | | | | |
| 16 | | | | | |
| 16 | | | | | |
| 18 | | | | | |
| 19 | | | | | |
| 19 | | | | | |
| 21 | | | | | |
| 22 | | | | | |
| 22 | | | | | |
| 24 | | | | | |
| 25 | | | | | |
| 26 | | | | | |
| 27 | | | | | |
| 27 | | | | | |
| 29 | | | | | |
| 30 | | | | | |
| 30 | | | | | |
| 32 | | | | | |
| 33 | | | | | |
| 34 | | | | | |
| 35 | | | | | |
| 36 | | | | | |
| 36 | | | | | |
| 36 | | | | | |
| 39 | | | | | |
| 40 | | | | | |
| 40 | | | | | |
| 42 | | | | | |
| 42 | | | | | |
| 42 | | | | | |
| 42 | | | | | |
| 42 | | | | | |
| 47 | | | | | |
| 47 | | | | | |
| 47 | | | | | |
| 50 | | | | | |
Sobre mim
Hold On (So Goodbye to All of That)
https://www.youtube.com/watch?v=E5oVTs7WTKA
"Don't tell me that I am free
Cause I have not been well
lately"
http://www.youtube.com/watch?v=RWzHcS55rzQ
i said: "kiss me, you're beautiful -
these are truly the last days"
"When someone sees you as you really are and wants to be with you, that's powerful." - Six Feet Under
Gerçek gerçektir. Acımasız olmaz. Acı olan kendisidir. - Norrin Radd, 36, Silver Surfer
-
Bir çizgi roman kahramanından beklenmeyecek bir söz. Ama o soyluluğun ve trajedinin ta kendisi. Düşünen bir karakter. Bunalım olabilir, Fallen Angel havası taşıyor da olabilir, ama kesinlikle bir filozof. Joe Satriani'ye albüm kapağı için teşekkürler..
http://i.imgur.com/KxQ4g.jpg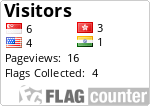 Atividade recente