Feeds

Feeds
| | | | | | |
| --- | --- | --- | --- | --- | --- |
| 1 | | | | | |
| 2 | | | | | |
| 2 | | | | | |
| 4 | | | | | |
| 4 | | | | | |
| 6 | | | | | |
| 6 | | | | | |
| 8 | | | | | |
| 8 | | | | | |
| 8 | | | | | |
| 11 | | | | | |
| 11 | | | | | |
| 11 | | | | | |
| 14 | | | | | |
| 14 | | | | | |
Sobre mim
My name is Sandra,
but nick is TheUnicorn, as you can see...
This under here is a stuffed Unicorn, so sweet...
ever sinds I have a Internet-account I used TheUnicorn...
Just love them, wish they were real...



A sweet someone asked me to start an account here...
Cause of the many music I love and have on my PC.
Mostly Trance, but I love many more...
As long as they have awesome lyrics and great music...
Ask me anything, but be nice and I might ad you...;)
Sandra...
Visit
TheUnicornScraps
(Ps: opens in same window, use backbutton)


Thank you!




Armin quote:
When
Music Equals
TRANCE...
It's not just love for music, it's my passion.
It goes beyond linking and beyond a hobby.
It's about a way of living, music is essential to my life.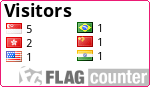 Atividade recente