23, Feminino, Estados UnidosÚltima visita: outubro 2011
1

0

5

4

8

execuções desde 1 Dez 2010

Feeds
| | | | | |
| --- | --- | --- | --- | --- |
| 1 | | | | |
| 2 | | | | |
| 3 | | | | |
| 4 | | | | |
| 5 | | | | |
| 6 | | | | |
| 7 | | | | |
| 8 | | | | |
| 9 | | | | |
| 10 | | | | |
| 11 | | | | |
| 12 | | | | |
| 13 | | | | |
| 14 | | | | |
| 15 | | | | |
| 16 | | | | |
| 17 | | | | |
| 18 | | | | |
| 18 | | | | |
| 20 | | | | |
| 21 | | | | |
| 22 | | | | |
| 23 | | | | |
| 24 | | | | |
| 25 | | | | |
| 26 | | | | |
| 27 | | | | |
| 27 | | | | |
| 29 | | | | |
| 30 | | | | |
| 30 | | | | |
| 32 | | | | |
| 33 | | | | |
| 34 | | | | |
| 34 | | | | |
| 36 | | | | |
| 37 | | | | |
| 38 | | | | |
| 39 | | | | |
| 39 | | | | |
| 41 | | | | |
| 41 | | | | |
| 41 | | | | |
| 44 | | | | |
| 45 | | | | |
| 45 | | | | |
| 47 | | | | |
| 48 | | | | |
| 49 | | | | |
| 50 | | | | |

Feeds
Sobre mim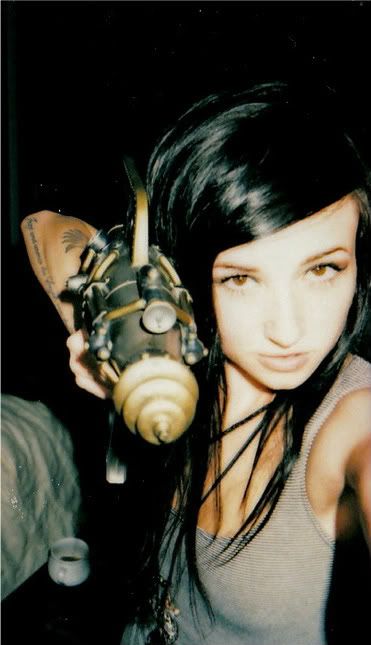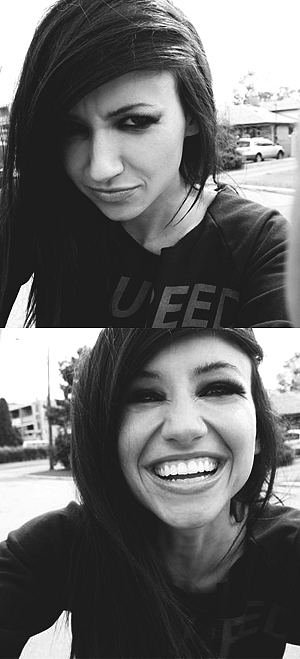 "It's around me in my surroundings. It counts me when it starts the counting. In the chaos, there is a standard. I'm carrying it like a banner."
— Lights Poxleitner
"Some women choose to follow men, and some women choose to follow their dreams. If you're wondering which way to go, remember that your career will never wake up and tell you that it doesn't love you anymore."
-- Lady Gaga
"It's difficult to believe in yourself because the idea of self is an artificial construction. You are, in fact, part of the glorious oneness of the universe. Everything beautiful in the world is within you. No one really feels self-confident deep down because it's an artificial idea. Really, people aren't that worried about what you're doing or what you're saying, so you can drift around the world relatively anonymously: you must not feel persecuted and examined. Liberate yourself from that idea that people are watching you."
--Russell Brand
"I may neither choose who I would, nor refuse who I dislike; so is the will of a living daughter curbed by the will of a dead father."
-- William Shakespeare
"Love is always patient and kind. It is never jealous. Loves is never boastful or conceited. It is never rude or selfish. It dose not take offense and is not resentful. Love take no pleasure in others people's sins, but delights in the truth. It is always ready to excuse, to trust, to hope, and to endure whatever comes."
-- Nicholas Sparks
"I'm selfish, impatient and a little insecure. I make mistakes, I am out of control and at times hard to handle. But if you can't handle me at my worst, then you sure as hell don't deserve me at my best."
--Marilyn Monroe