Chase, 28, Masculino, Estados Unidos
www.flickr.com/photos/2129…Última visita: Terça à noite
5

4

2

0

2

execuções desde 24 Abr 2008 (Reiniciado em 8 Jul 2008)

Feeds
| | | | | |
| --- | --- | --- | --- | --- |
| 1 | | | | |
| 2 | | | | |
| 3 | | | | |
| 4 | | | | |
| 5 | | | | |
| 6 | | | | |
| 7 | | | | |
| 8 | | | | |
| 8 | | | | |
| 10 | | | | |
| 11 | | | | |
| 12 | | | | |
| 12 | | | | |
| 14 | | | | |
| 15 | | | | |
| 16 | | | | |
| 17 | | | | |
| 18 | | | | |
| 18 | | | | |
| 20 | | | | |

Feeds
Sobre mim
"No one, not even the rain, has such small hands."
"A faint, mouse colored fumifugium, is descending the stairs, obscuring the Entrance. I feel a cold gust. I look up...
Why is the sun turning black?"
"I've been trying to steal my Grandfather's handsome from old photographs."
"I prayed to Allah, not knowing which way Mecca was- and getting my Arabic wrong."
"I do not kill with my Gun, He who kills with his Gun has forgotten the face of his father.
I kill with my heart."
"I am an example, I'm no hero of the great intelligent magnificent human race. I'm part of the race that kills for possessions. I'm part of the race thats wiping itself out. I am part of the race that's got crazy obsessions like locking people up and not letting them out. "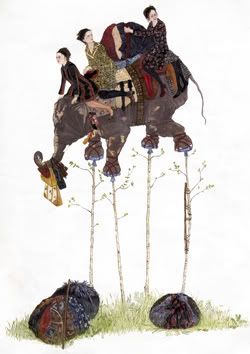 Atividade recente
Agora, rayb0889 e SeeDoubleYouBee são amigos.

abril 2014

SeeDoubleYouBee deixou uma mensagem para Tristeza .

maio 2013

Agora, SixShooterSam e SeeDoubleYouBee são amigos.

outubro 2012