The Shrouded Divine, 24, Masculino, Reino UnidoÚltima visita: 7 horas atrás
1

8

9

7

4

1

execuções desde 6 Mai 2006

Feeds
| | | | | |
| --- | --- | --- | --- | --- |
| 1 | | | | |
| 2 | | | | |
| 3 | | | | |
| 4 | | | | |
| 5 | | | | |
| 6 | | | | |
| 7 | | | | |
| 8 | | | | |
| 9 | | | | |
| 9 | | | | |
| 11 | | | | |
| 12 | | | | |
| 13 | | | | |
| 14 | | | | |
| 15 | | | | |
| 16 | | | | |
| 17 | | | | |
| 18 | | | | |
| 19 | | | | |
| 20 | | | | |

Feeds
| | | | | | |
| --- | --- | --- | --- | --- | --- |
| 1 | | | | | |
| 2 | | | | | |
| 3 | | | | | |
| 4 | | | | | |
| 5 | | | | | |
| 6 | | | | | |
| 7 | | | | | |
| 7 | | | | | |
| 7 | | | | | |
| 10 | | | | | |
| 10 | | | | | |
| 12 | | | | | |
| 12 | | | | | |
| 12 | | | | | |
| 12 | | | | | |
| 12 | | | | | |
| 12 | | | | | |
| 12 | | | | | |
| 12 | | | | | |
| 20 | | | | | |
Sobre mim
Forever a fan of Agalloch, The Cure, Kalafina, Cult of Luna and Draconian. They do things to me that I'm not sure my body even understands.
Composers are awesome, too.
"If I was burning with endless anger yesterday I should expect it back, right?"
Signal - Kalafina
"Don't forget. Always, someone somewhere is fighting for you. As long as you remember her, you are not alone"
Epilogue ~ Puella Magi Madoka Magica
"There's no mail here, not even from a dead wife. Well, it's not like I have one of those anyway."
Heather - Silent Hill 3
Best bands seen live:
65daysofstatic
x4
Agalloch
Anathema
Crystal Castles
Cult of Luna
The Cure
x3
Devil Sold His Soul
Gojira
Insomnium
ISIS
Kalafina
KT Tunstall
x3
Kyary Pamyu Pamyu
Massive Attack
Nick Cave and the Bad Seeds
Orbital
Portishead
Shoko Nakagawa
Swallow the Sun
Wagakkiband
Bands I need to see live:
Draconian
FictionJunction
In Mourning
Machinae Supremacy
Mourning Beloveth
Perturbator
Top quality vidya: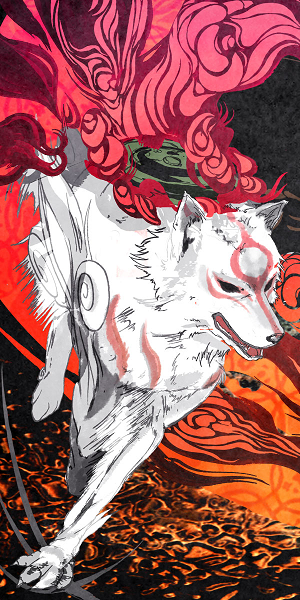 Majesty in its truest form:
Atividade recente