Mac Miller, 86, Masculino, IsraelÚltima visita: dezembro 2012
7

5

3

execuções desde 26 Dez 2011
| | | | | | |
| --- | --- | --- | --- | --- | --- |
| | | Alexisonfire – We Are The Sound | | | 20 Mar 2012 |
| | | Alexisonfire – Boiled Frogs | | | 20 Mar 2012 |
| | | Alexisonfire – Mailbox Arson | | | 20 Mar 2012 |
| | | Alexisonfire – This Could Be Anywhere In The World | | | 20 Mar 2012 |
| | | Alexisonfire – Drunks, Lovers, Sinners and Saints | | | 20 Mar 2012 |
| | | Stormwarrior – Metal Legacy | | | 18 Mar 2012 |
| | | Stormwarrior – Heading Northe | | | 18 Mar 2012 |
| | | Policeman – Poliman Monogatari | | | 18 Mar 2012 |
| | | Policeman – Shinmaikeikan Health | | | 18 Mar 2012 |
| | | Policeman – Champagne Rap | | | 18 Mar 2012 |
Ver mais

Feeds
| | | | | |
| --- | --- | --- | --- | --- |
| 1 | | | | |
| 2 | | | | |
| 3 | | | | |
| 4 | | | | |
| 5 | | | | |
| 6 | | | | |
| 7 | | | | |
| 8 | | | | |
| 9 | | | | |
| 9 | | | | |
| 11 | | | | |
| 12 | | | | |
| 13 | | | | |
| 14 | | | | |
| 14 | | | | |

Feeds
| | | | | | |
| --- | --- | --- | --- | --- | --- |
| 1 | | | | | |
| 2 | | | | | |
| 3 | | | | | |
| 4 | | | | | |
| 4 | | | | | |
| 4 | | | | | |
| 4 | | | | | |
| 4 | | | | | |
| 4 | | | | | |
| 4 | | | | | |
| 4 | | | | | |
| 12 | | | | | |
| 12 | | | | | |
| 12 | | | | | |
| 12 | | | | | |
Sobre mim
SOOOOOO $TONED FUCK MAN AW $HIT NIGGA HELLA MOTHA FUCKING 666 ODD FUTURE MAN BRO CHECK THIS OUT MY SWAG WITH THE WHAT WHOLE 666 420 $$$$ HOLLA HOLLA GET DOLLA SWED CASH FUCKING MARIJUANA CIGARETTES GANGSTA GANGSTA EAZY-E C.R.E.A.M. SO BAKED OFF OF THE BOBMARLEY GANJA 420 SHIT PURE OG KUUSSHHH LEGALIZE CRYSTAL WEED.
CP sucks,Scat sucks,Darknet sucks,im not a perv,its the first thing that came to my mind since i was having nightmare about this stuff for the last two days. <.<
my name is dan,i listen mostly to rap but no drake/lil wayne etc shit,deathcore,rock,house,HxC,punk rock and everything else that i like.
im from israel,im an atheist but not one of the OMGGGG RELIGION IS SO WRONG!!!1145215783 kind.
thats it pretty much,feel free to pm or what ever,i dont really understand this site just yet.
"I have this feeling that whenever you are elected president, you go into this smokey room with twelve industrialist, capitalist scum fucks who got you in there.
Then this screen comes down from the ceiling and a big guy with a cigar says 'Roll the film' while puffing on his cigar, and the film is a clip of the Kennedy assassination from a suspiciously different angle that you've never seen before.
And the screen and the lights go up and they say 'Got any questions?' "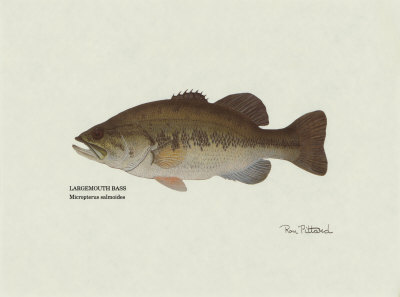 BASS!
Also,

cocks.