RSS
Recomendar
Abr 24 2012, 2h07
Review: Lee Bains III & The Glory FiresThere is a Bomb in Gilead (May 2012)
Alive Naturalsound Records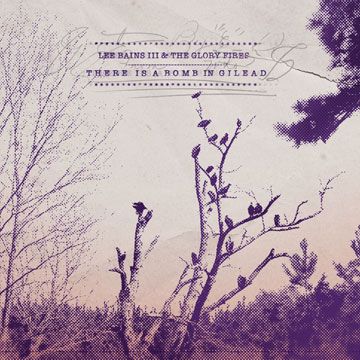 Recorded in the heart of Dixie and mixed in the Motor City, the debut release from
Lee Bains III & The Glory Fires
burns a path through the American musical landscape on which lesser bands have become hopelessly lost. These boys are forging a sound based on garage rock guts, southern riffs and gospel flavors that was first explored by
The Rolling Stones
40 years ago on
Exile on Main St.
The difference here is the Stones were doing an homage to the sounds they learned to love. On "There is a Bomb in Gilead," with Bains on vocals, drummer Blake Williamson, bass player Justin Colburn, and guitar player Matt Wurtele...the band plays like the stuff
Gram Parsons
called "Cosmic American Music" is in their DNA.
There is nothing here either quite as sinister sounding or as obtuse as some of the Exile tracks, this band follows a more observant trail of lyrical hooks including the pun of the closing title track. "There is a Bomb in Gilead" plays on a Bible verse that became the Black American spiritual, "Balm in Gilead." Bains misheard the lyrics as child and sticks with that here yet works in the meaning of both words in a clever way. Getting to that last track will take you on a journey through the deep dirty south of today, the band even stops along the way for the "Magic City Stomp!" where they do a bit of their own homage via some very Stones-like jamming.
---------------------------------------------------------------------------------------
Thanks to
WyldWoodFlower
for the tip on this band! She knows her Cosmic American Music.
Comentários