The Lobster!, 40, Estados Unidos
fistfulofpasta.com/Última visita: janeiro 2014
1

4

4

3

7

execuções desde 3 Jul 2007 (Reiniciado em 4 Ago 2009)

Feeds
| | | | | |
| --- | --- | --- | --- | --- |
| 1 | | | | |
| 2 | | | | |
| 3 | | | | |
| 4 | | | | |
| 5 | | | | |
| 6 | | | | |
| 7 | | | | |
| 8 | | | | |
| 9 | | | | |
| 10 | | | | |
| 11 | | | | |
| 12 | | | | |
| 12 | | | | |
| 14 | | | | |
| 15 | | | | |
| 16 | | | | |
| 17 | | | | |
| 18 | | | | |
| 19 | | | | |
| 20 | | | | |
| 21 | | | | |
| 22 | | | | |
| 23 | | | | |
| 23 | | | | |
| 25 | | | | |
| 26 | | | | |
| 27 | | | | |
| 28 | | | | |
| 28 | | | | |
| 30 | | | | |
| 31 | | | | |
| 32 | | | | |
| 32 | | | | |
| 34 | | | | |
| 35 | | | | |
| 36 | | | | |
| 37 | | | | |
| 38 | | | | |
| 39 | | | | |
| 40 | | | | |
| 41 | | | | |
| 42 | | | | |
| 43 | | | | |
| 44 | | | | |
| 45 | | | | |
| 46 | | | | |
| 46 | | | | |
| 48 | | | | |
| 49 | | | | |
| 50 | | | | |

Feeds
| | | | | | |
| --- | --- | --- | --- | --- | --- |
| 1 | | | | | |
| 2 | | | | | |
| 3 | | | | | |
| 3 | | | | | |
| 5 | | | | | |
| 6 | | | | | |
| 7 | | | | | |
| 7 | | | | | |
| 9 | | | | | |
| 9 | | | | | |
| 11 | | | | | |
| 11 | | | | | |
| 11 | | | | | |
| 14 | | | | | |
| 15 | | | | | |
| 15 | | | | | |
| 15 | | | | | |
| 15 | | | | | |
| 19 | | | | | |
| 20 | | | | | |
| 20 | | | | | |
| 22 | | | | | |
| 22 | | | | | |
| 24 | | | | | |
| 24 | | | | | |
| 24 | | | | | |
| 27 | | | | | |
| 27 | | | | | |
| 27 | | | | | |
| 27 | | | | | |
| 27 | | | | | |
| 27 | | | | | |
| 27 | | | | | |
| 34 | | | | | |
| 34 | | | | | |
| 34 | | | | | |
| 34 | | | | | |
| 38 | | | | | |
| 38 | | | | | |
| 38 | | | | | |
| 38 | | | | | |
| 38 | | | | | |
| 38 | | | | | |
| 38 | | | | | |
| 38 | | | | | |
| 46 | | | | | |
| 46 | | | | | |
| 46 | | | | | |
| 46 | | | | | |
| 46 | | | | | |
Sobre mim
BrenJS73's latest tweets
I am a 36 year old living and working in NJ. I love a lot things outside of music. I am a huge fan of movies (horror, Ralph Bakski animation, Shaw Brothers kung fu [Gordon Liu, The Venoms and David Chiang/Ti Lung films], spaghetti westerns, Chevy Chase's 80's movies, and anything by William Girdler [Grizzly, Day of the Animals] or Guillermo del Toro [Hellboy, Pan's Labyrinth]). I also love British comedy TV (Python, Fawlty Towers, Spaced, The Young Ones). I also love animals we have three cats and one dog (they're all great and crazy at the same time).
I enjoy listening to doom metal (all variations), NWOBHM (the best scene ever in metal), 2-Tone era and First wave ska as well as some 3rd wave ska, US and UK punk, some Oi!, Psychobilly, Blackened Death Metal, Death Metal, Black Metal (select few bands), and 50's Rock n Roll. I will listen to pretty much anything (except gangster rap, country, gospel, dance, and current pop music). I have a very open mind to music but to me most of what is considered music is really day old trash...
I've just listened
Band of the Month: NONE
Album of the Week: NONE
Last.FM Milestones
1st track: (04 Aug 2009)
Saxon - Need For Speed

100th track: (06 Aug 2009)
Diamond Head - It's Electric

250th track: (24 Aug 2009)
Samson - Take Me To Your Leader

500th track: (24 Aug 2009)
Iron Maiden - Back in the Village

750th track: (26 Aug 2009)
Iron Maiden - Where Eagles Dare

1000th track: (31 Aug 2009)
Vader - Hymn to the ancient ones

1250th track: (03 Sep 2009)
Vader - Final Massacre

1500th track: (08 Sep 2009)
The Exploited - Affected by Them

2000th track: (18 Sep 2009)
The Smiths - The Queen Is Dead (Take Me Back To Dear Old Blighty)
3000th track: (09 Oct 2009)
Iron Maiden - Twilight Zone

4000th track: (27 Oct 2009)
Primus - Glass Sandwich

5000th track: (16 Dec 2009)
Sodom - Blasphemer

6000th track: (05 Jan 2010)
The Mighty Mighty Bosstones - What's at Stake

7000th track: (19 Jan 2010)
Anthrax - Hy Pro Glo

8000th track: (02 Feb 2010)
Slayer - Eyes Of The Insane

9000th track: (16 Feb 2010)
Sleep - Jerusalem (pt. 5)

10000th track: (09 Mar 2010)
The Clash - Rudie Can't Fail

11000th track: (24 Mar 2010)
Bad Religion - What Can You Do?

12000th track: (20 Apr 2010)
Sleep - Nain's Baptism

13000th track: (13 May 2010)
Iron Man - Iron Warrior

14000th track: (10 Jun 2010)
Nortt - Hjemsøgt
Generated on 23 Sep 2010
Get yours here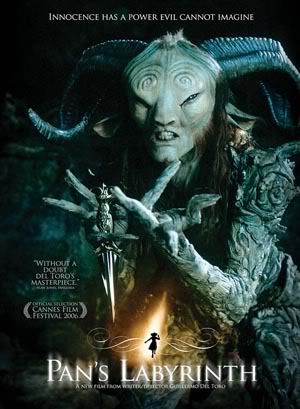 Atividade recente
Agora, UNCMo96 e ReverendDoom são amigos.

agosto 2013