Remi Akinyombo, 47, Masculino, Reino UnidoÚltima visita: abril 2014
6

0

0

7

9

execuções desde 17 Jun 2009
6.377 Faixas preferidas | 0 Posts | 41 Listas |

85 mensagens

Feeds
| | | | | |
| --- | --- | --- | --- | --- |
| 1 | | | | |
| 2 | | | | |
| 3 | | | | |
| 4 | | | | |
| 5 | | | | |
| 6 | | | | |
| 6 | | | | |
| 8 | | | | |
| 9 | | | | |
| 10 | | | | |
| 11 | | | | |
| 12 | | | | |
| 13 | | | | |
| 14 | | | | |
| 15 | | | | |
| 16 | | | | |
| 17 | | | | |
| 18 | | | | |
| 19 | | | | |
| 20 | | | | |
| 21 | | | | |
| 22 | | | | |
| 23 | | | | |
| 24 | | | | |
| 25 | | | | |
| 26 | | | | |
| 27 | | | | |
| 28 | | | | |
| 29 | | | | |
| 30 | | | | |

Feeds
| | | | | | |
| --- | --- | --- | --- | --- | --- |
| 1 | | | | | |
| 2 | | | | | |
| 3 | | | | | |
| 4 | | | | | |
| 5 | | | | | |
| 6 | | | | | |
| 7 | | | | | |
| 8 | | | | | |
| 9 | | | | | |
| 10 | | | | | |
| 10 | | | | | |
| 10 | | | | | |
| 13 | | | | | |
| 14 | | | | | |
| 15 | | | | | |
| 15 | | | | | |
| 17 | | | | | |
| 18 | | | | | |
| 18 | | | | | |
| 18 | | | | | |
Sobre mim
Music comes second only to my family. Strong music influences from an early age and my tastes are continually growing.
I appreciate Old School Soul, Neo-Soul, Smooth Jazz, Straight ahead Jazz, Jazz-Funk, Funk, Fusion, R&B/Soul, Afro-Beat, Hi-Life, Blues, Hip-Hop (da classics), Reggae (Bob Marley, Dennis Brown, Aswad, Carol Thompson etc) Eclectic Electronica/Dance - even like some classical and pop tunes too!
Musically, anything I can feel, touches my soul....and sounds good!
Thank you God for music, love & life!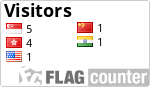 Your Body's Element is Water
You are a joyful, relaxed, and luminous person.
You love people. You live for making new friends and helping others.
You are enthusiastic and the ideal person to work with.
You don't mind doing hard tasks, and you have a generous spirit.
Your energy tends to be: conserved
Your power color is: black
What Element is Your Body?
Last.FM Milestones
1st track: (17 Jun 2009)
John Scofield - Chank

500th track: (28 Nov 2009)
Kleeer - Taste The Music

1000th track: (07 Dec 2009)
Sy Smith - Honeychild

1500th track: (06 Jan 2010)
Alexander O'Neal - My Gift To You

2000th track: (14 Feb 2010)
Cameo - Back And Forth

2500th track: (18 Apr 2010)
The Stylistics - People Make The World Go Round

3000th track: (06 Jun 2010)
Zhané - La La La

3500th track: (09 Sep 2010)
Pharrell - Angel

4000th track: (12 Sep 2010)
Slakah The Beatchild - I'll Be Alright

4500th track: (21 Sep 2010)
Frank McComb - Wasting Your Time

5000th track: (24 Oct 2010)
Breakfast Band - LA 14

5999th track: (09 Dec 2010)
Luther Vandross & Beyoncé - The Closer I Get To You
7000th track: (21 Jan 2011)
Change - Got My Eyes on You

8000th track: (20 Feb 2011)
Noel Gourdin - I Fell

9000th track: (05 Apr 2011)
Ron Banks - This Love Is For Real

10000th track: (19 Apr 2011)
Tommy Sims - When You Go

10500th track: (24 Apr 2011)
Remy Shand - Take A Message

11000th track: (29 Apr 2011)
Dennis Coleman - Ready Or Not

12000th track: (12 May 2011)
Cameo - The Sound Table (Original Full Length Album Version)

13000th track: (15 May 2011)
Carl Anderson - Somebody Up There Likes Me

14000th track: (20 May 2011)
Preston Glass - Orange U Ready (feat. Keni Burke) (Cool Million Mix)

15000th track: (27 May 2011)
J-Live - The Upgrade ft Posdanous & Oddisee (Clean)

15500th track: (29 May 2011)
Omar - Keep Steppin'

16000th track: (31 May 2011)
Maxwell - This Woman's Work

17000th track: (25 Jun 2011)
Loose Ends - Music Takes Me Higher

17990th track: (04 Jul 2011)
Masta Ace - Beautiful

18500th track: (31 Jul 2011)
Kleeer - You Did It Again

19000th track: (31 Jul 2011)
Fila Brazillia - Little Dipper

19500th track: (05 Aug 2011)
Illa J - Strugglin'

20000th track: (14 Sep 2011)
Lynden David Hall - Where's God?

21000th track: (05 Dec 2011)
Donell Jones - Put Me Down

21500th track: (12 Dec 2011)
T-Connection - Choosing

Generated on 16 Dec 2011
Get yours here