Feeds

Feeds
| | | | | | |
| --- | --- | --- | --- | --- | --- |
| 1 | | | | | |
| 2 | | | | | |
| 3 | | | | | |
| 4 | | | | | |
| 5 | | | | | |
| 6 | | | | | |
| 7 | | | | | |
| 8 | | | | | |
| 8 | | | | | |
| 8 | | | | | |
| 11 | | | | | |
| 11 | | | | | |
| 13 | | | | | |
| 13 | | | | | |
| 13 | | | | | |
Sobre mim
"Laugh and the world laughs with you, weep and you weep alone."
Allo, allo. I'm Ty.
Wandering spirit, active imagination, rampant sarcasm, and a busy mind. Haunted by the ghost of Marvin Gaye. Possibly insane. Me and life, we've got a pretty serious love affair; sort of an abusive relationship, but I can't get enough.
When I was a lad, my granny taught me to cuss like a sailor, outwit my enemies, defy authority when necessary, stand up for what I believe in, and always maintain a sense of humor. These lessons have more or less been the cornerstones of what I consider to be a decent life.
I don't really deny friend requests, so feel free to send me one.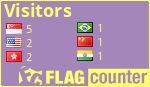 ROCKING: Winter outfits, hooray! I love using the snow as an excuse to dress in suits and frock coats.
DOING: Designing LED techno-helmets, enveloping myself in a hypnosis of writing, playing about 5 different D&D games at once, looking into leaving town and wandering somewhere new.
READING: The Complete Works of H.P. Lovecraft, Pygmy by Chuck Palahniuk. A bunch of crazy German swordfighting manuals from the 16th century.
COOKING: Sausage with mustard. Cornbread.
I LOVE: raves, cooking, reading classic adventure books, good conversation/spirited debate, bubble tea (especially melon), Star Wars, making let's play videos of bad games, jogging through shady neighborhoods, wearing suits for no reason, Street Fighter, making maps of imaginary places, the rampant insanity of Japan, roleplaying games (D&D, White Wolf, etc), a good biscuit, soap that makes you smell nice all day, FLCL, Cowboy Bebop, Hetalia, Oldboy, Scott Pilgrim vs The World, gaming on Steam, stand-up comedy, British Comedy (QI, Mitchell and Webb, Monty Python), steak and potatoes, days that are warm without going over 80 degrees, nights that have a light rain with fog, EDM, brightly colored clothing, Original Star Wars, goggles, things that make me question existence, that feeling when you love a new song so much that you can listen to it on repeat for hours, steampunk as a genre, road trips, bingo, and being disruptive to the social order.
I HATE: people who take themselves seriously (politicians, religious nuts, pretentious artists, gender/racial activists police, etc etc.), when snow doesn't go away and gets dirty and nasty, idiots who hang out in the fast lane of the freeway but drive slowly, yappy dogs, kids that do that scream-squeal that makes the hair on your neck stand up, 1000 year eggs, pubes, stuffed up sinuses, hiccups, election season, mold, boredom, Inuyasha, bigots, the slimy juice that comes out of ketchup or mustard bottles if you forget to shake them first, loud cars and motorcycles, big banks, waiting for texts/emails that really should have been here by now, the RIAA, old people who don't shut the hell up, complacency, boredom, and being forced to behave or follow rules that have no right to exist.
Monklyn's top albums (overall)
1. La Roux - La Roux (118)
2. Alabama - For The Record (114)
3. Alan Jackson - The Greatest Hits Collection (110)
4. Clint Black - Greatest Hits (86)
5. Mark Chesnutt - Greatest Hits (77)
6. Brooks & Dunn - The Very Best Of Brooks & Dunn (67)
7. Ke$ha - Animal (66)
8. Moya Brennan - Two Horizons (63)
9. Sammy Kershaw - The Hits: Chapter 1 (60)
10. Marina & the Diamonds - The Family Jewels (60)
My memory is basically all deja vu, but I'm trying to make a list of people I've seen play live:
Above and Beyond
Afrojack
Avicii
B.B. King (2x)
Blink-182
Bone Thugz n Harmony
Cosmic Gate
Craze (2x)
Dada Life
Datsik
Del the Funkee Homosapien
Dodge and Fuski
Donald Glaude (2x)
Downlink
Dr. P
Excision (3x)
Feed Me
Flave
George Carlin
Jeff Beck
Jimni Cricket (3x)
Kenny Rogers
Knife Party
Kool and The Gang
Ky-mani MarleyLewis Black
Love and Lights
Mistah FAB
Opio
Pendulum
Primus
R3HAB
Scarub and Eligh
Screeching Weasel
Skrillex
The Barenaked Ladies
Tiesto
I'll add more as my memory unveils them to me.
I don't actually recall ever listening to about half of these. Contrary to my charts, I AM actually a classic rock snob of some sort. I just spent all my teenage years listening to good music. Now I'm bored of it, so I listen to whatever crap suits my fancy. I used to hate everything, now I love almost everything... except reggaeton and psychedelic rock. I'll try to work on those next.
Atividade recente