adam, 26, Masculino, Estados UnidosÚltima visita: Semana passada
3

4

7

9

0

execuções desde 11 Mar 2007

Feeds
| | | | | |
| --- | --- | --- | --- | --- |
| 1 | | | | |
| 2 | | | | |
| 3 | | | | |
| 4 | | | | |
| 5 | | | | |
| 6 | | | | |
| 7 | | | | |
| 8 | | | | |
| 9 | | | | |
| 10 | | | | |
| 11 | | | | |
| 12 | | | | |
| 13 | | | | |
| 14 | | | | |
| 15 | | | | |
| 16 | | | | |
| 17 | | | | |
| 18 | | | | |
| 19 | | | | |
| 20 | | | | |
| 21 | | | | |
| 22 | | | | |
| 23 | | | | |
| 24 | | | | |
| 25 | | | | |
| 26 | | | | |
| 27 | | | | |
| 28 | | | | |
| 29 | | | | |
| 30 | | | | |
| 31 | | | | |
| 32 | | | | |
| 33 | | | | |
| 34 | | | | |
| 35 | | | | |
| 36 | | | | |
| 37 | | | | |
| 38 | | | | |
| 39 | | | | |
| 40 | | | | |
| 41 | | | | |
| 42 | | | | |
| 43 | | | | |
| 44 | | | | |
| 45 | | | | |
| 46 | | | | |
| 47 | | | | |
| 48 | | | | |
| 49 | | | | |
| 50 | | | | |

Feeds
| | | | | | |
| --- | --- | --- | --- | --- | --- |
| 1 | | | | | |
| 2 | | | | | |
| 3 | | | | | |
| 4 | | | | | |
| 4 | | | | | |
| 6 | | | | | |
| 6 | | | | | |
| 8 | | | | | |
| 9 | | | | | |
| 9 | | | | | |
| 11 | | | | | |
| 12 | | | | | |
| 13 | | | | | |
| 13 | | | | | |
| 15 | | | | | |
| 15 | | | | | |
| 17 | | | | | |
| 17 | | | | | |
| 17 | | | | | |
| 20 | | | | | |
| 20 | | | | | |
| 20 | | | | | |
| 20 | | | | | |
| 20 | | | | | |
| 20 | | | | | |
| 20 | | | | | |
| 27 | | | | | |
| 27 | | | | | |
| 27 | | | | | |
| 27 | | | | | |
| 27 | | | | | |
| 27 | | | | | |
| 33 | | | | | |
| 33 | | | | | |
| 33 | | | | | |
| 33 | | | | | |
| 37 | | | | | |
| 37 | | | | | |
| 37 | | | | | |
| 37 | | | | | |
| 37 | | | | | |
| 37 | | | | | |
| 37 | | | | | |
| 44 | | | | | |
| 44 | | | | | |
| 44 | | | | | |
| 44 | | | | | |
| 44 | | | | | |
| 44 | | | | | |
| 44 | | | | | |
Sobre mim
I mainly like metal, metalcore, post hardcore, and anything in between. One minute I maybe listening to Darkthrone, next minute it could be Breathe Carolina. Just depends on what I feel like. Feel free to leave a message or add me as a friend if we have similar taste. I love talking about bands, gigs, and music in general. Recommendations are also always welcomed, cheers. \m/
seen live
Alice In Chains
Asking Alexandria
As I Lay Dying
August Burns Red x2
Avenged Sevenfold
Blessthefall
Breath Carolina
Capture the Crown
Children Of Bodom
Death Angel
Devil Wears Prada
I See Stars
KATATONIA
Killswitch Engage
Memphis May Fire
Miss May I
Of Mice & Men x2
Opeth
Parkway Drive
Pierce The Veil
The Color Morale
The Overseer
TYR
..
my Thors hammer tat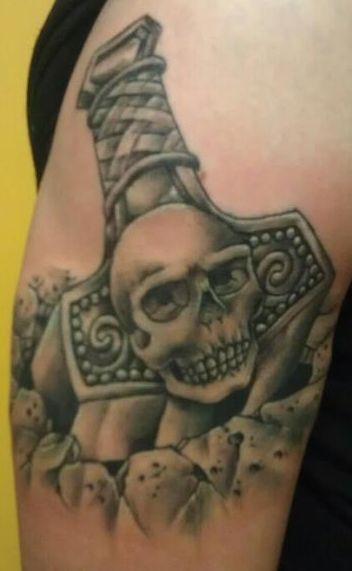 ~10,000 track Immortal-At the Heart of Winter
~20,000 track Kreator-When the Sun burns Red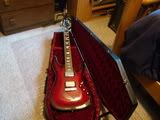 My Guitar ~ Schecter C+1



☣ ☣ ☣
Cities in ruins
Bodies packed on minefields
Neurotic game of life and death
Now I can feel the end
Premonition about my final hour
A sad image of everything
Everything's so real
Who has won?
Who has died?
Beneath the remains
Taken by the North wind blow
Into the icy abyss of colours
As I fulfilled my true self
I knew your world is not for me
"...I am not one of them..."
Aurora Borealis
A part of me still in the sky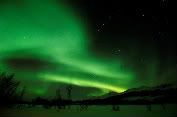 Atividade recente