Konsta, 23, Masculino, FinlândiaÚltima visita: ontem à noite
1

0

7

1

2

4

execuções desde 29 Mar 2008

Feeds
| | | | | |
| --- | --- | --- | --- | --- |
| 1 | | | | |
| 2 | | | | |
| 3 | | | | |
| 4 | | | | |
| 5 | | | | |
| 6 | | | | |
| 7 | | | | |
| 8 | | | | |
| 9 | | | | |
| 10 | | | | |
| 11 | | | | |
| 12 | | | | |
| 13 | | | | |
| 14 | | | | |
| 15 | | | | |
| 16 | | | | |
| 17 | | | | |
| 18 | | | | |
| 19 | | | | |
| 20 | | | | |
| 21 | | | | |
| 22 | | | | |
| 23 | | | | |
| 24 | | | | |
| 25 | | | | |
| 26 | | | | |
| 27 | | | | |
| 28 | | | | |
| 29 | | | | |
| 30 | | | | |
| 31 | | | | |
| 31 | | | | |
| 33 | | | | |
| 34 | | | | |
| 35 | | | | |
| 36 | | | | |
| 37 | | | | |
| 38 | | | | |
| 39 | | | | |
| 40 | | | | |
| 41 | | | | |
| 42 | | | | |
| 43 | | | | |
| 44 | | | | |
| 45 | | | | |
| 46 | | | | |
| 47 | | | | |
| 48 | | | | |
| 49 | | | | |
| 50 | | | | |

Feeds
| | | | | | |
| --- | --- | --- | --- | --- | --- |
| 1 | | | | | |
| 2 | | | | | |
| 3 | | | | | |
| 4 | | | | | |
| 5 | | | | | |
| 6 | | | | | |
| 7 | | | | | |
| 8 | | | | | |
| 9 | | | | | |
| 10 | | | | | |
| 11 | | | | | |
| 12 | | | | | |
| 13 | | | | | |
| 14 | | | | | |
| 15 | | | | | |
| 16 | | | | | |
| 17 | | | | | |
| 18 | | | | | |
| 19 | | | | | |
| 20 | | | | | |
| 21 | | | | | |
| 22 | | | | | |
| 23 | | | | | |
| 24 | | | | | |
| 24 | | | | | |
| 26 | | | | | |
| 26 | | | | | |
| 28 | | | | | |
| 28 | | | | | |
| 30 | | | | | |
| 31 | | | | | |
| 32 | | | | | |
| 33 | | | | | |
| 33 | | | | | |
| 35 | | | | | |
| 35 | | | | | |
| 35 | | | | | |
| 38 | | | | | |
| 38 | | | | | |
| 40 | | | | | |
| 40 | | | | | |
| 42 | | | | | |
| 42 | | | | | |
| 44 | | | | | |
| 44 | | | | | |
| 46 | | | | | |
| 46 | | | | | |
| 46 | | | | | |
| 49 | | | | | |
| 50 | | | | | |
Sobre mim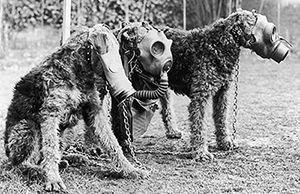 I'm a drummer, wannabe soundengineer and a music lover from Finland.
I play in a few bands (
Psykoanalyysi
,
Gian
,
J. Vehkala & Quomat
,
Slash Dementia
&
Lojohh
) of which some are more active than the others. And I do my own music (
Laho
) whenever I can.
I collect music, especially vinyl. That's why my charts might be a bit inaccurate. I like to keep my mind open for all knd music, I don't like all the closed minded scene/genre -idiotism.
Also in:
Instagram
Soundcloud
Discogs
Atividade recente
Konkelo- vai a Status Quo no O2 Arena.

Semana passada

Konkelo- deixou uma mensagem para Foo Fighters .

12 dias atrás

Agora, Konkelo- e LukeMalakian são amigos.

12 dias atrás

Konkelo- deixou uma mensagem para Killing Joke .

16 dias atrás

Konkelo- deixou uma mensagem para Skinny Puppy .

16 dias atrás

Konkelo- deixou uma mensagem para Kraftwerk .

16 dias atrás

Konkelo- deixou uma mensagem para Korn .

16 dias atrás

Konkelo- deixou uma mensagem para Youth Code .

18 dias atrás

Konkelo- atualizou seu perfil.

18 dias atrás

Konkelo- deixou uma mensagem para Static-X .

23 dias atrás