Radioactive Hash, Masculino, Austrália
www.last.fm/music/King+Fah…Última visita: 53 minutos atrás
5

9

8

6

8

execuções desde 28 Mai 2007
6.240 Faixas preferidas | 104 Posts | 3 Listas |

436 mensagens

Feeds
| | | | | |
| --- | --- | --- | --- | --- |
| 1 | | | | |
| 2 | | | | |
| 3 | | | | |
| 4 | | | | |
| 5 | | | | |
| 6 | | | | |
| 7 | | | | |
| 8 | | | | |
| 9 | | | | |
| 10 | | | | |
| 11 | | | | |
| 12 | | | | |
| 13 | | | | |
| 14 | | | | |
| 14 | | | | |
| 16 | | | | |
| 17 | | | | |
| 17 | | | | |
| 17 | | | | |
| 17 | | | | |
| 17 | | | | |
| 22 | | | | |
| 23 | | | | |
| 23 | | | | |
| 25 | | | | |
| 26 | | | | |
| 27 | | | | |
| 28 | | | | |
| 29 | | | | |
| 29 | | | | |
| 31 | | | | |
| 31 | | | | |
| 33 | | | | |
| 33 | | | | |
| 35 | | | | |
| 35 | | | | |
| 37 | | | | |
| 37 | | | | |
| 37 | | | | |
| 37 | | | | |
| 37 | | | | |
| 42 | | | | |
| 42 | | | | |
| 44 | | | | |
| 44 | | | | |
| 44 | | | | |
| 47 | | | | |
| 47 | | | | |
| 47 | | | | |
| 50 | | | | |

Feeds
| | | | | | |
| --- | --- | --- | --- | --- | --- |
| 1 | | | | | |
| 2 | | | | | |
| 3 | | | | | |
| 4 | | | | | |
| 4 | | | | | |
| 6 | | | | | |
| 6 | | | | | |
| 8 | | | | | |
| 9 | | | | | |
| 9 | | | | | |
| 11 | | | | | |
| 11 | | | | | |
| 11 | | | | | |
| 14 | | | | | |
| 14 | | | | | |
| 16 | | | | | |
| 16 | | | | | |
| 18 | | | | | |
| 18 | | | | | |
| 18 | | | | | |
| 18 | | | | | |
| 18 | | | | | |
| 18 | | | | | |
| 24 | | | | | |
| 24 | | | | | |
| 24 | | | | | |
| 24 | | | | | |
| 24 | | | | | |
| 24 | | | | | |
| 30 | | | | | |
| 30 | | | | | |
| 30 | | | | | |
| 30 | | | | | |
| 30 | | | | | |
| 30 | | | | | |
| 30 | | | | | |
| 30 | | | | | |
| 30 | | | | | |
| 30 | | | | | |
| 30 | | | | | |
| 30 | | | | | |
| 30 | | | | | |
| 43 | | | | | |
| 43 | | | | | |
| 43 | | | | | |
| 43 | | | | | |
| 43 | | | | | |
| 48 | | | | | |
| 48 | | | | | |
| 48 | | | | | |
Sobre mim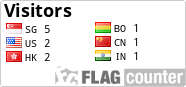 I don't exist. Neither do you. We are the badly written directionless characters of some fantasy fiction hack and part time child molester.
The Führer and Lucifer giver of light love you. I probably hate your guts
http://en.wikipedia.org/wiki/Misanthropy
I will generally accept your friend addition even if you don't have the guts to give me a shout and I don't know you already unless
A Obvious spammer is obvious
B Total friend whore like ten thousand plus...fuck you, you don't care about me you slut
C I think I will hate your political or social agenda and general world view
D Your music taste is pathetic, like a list of the top 20 most played indie / alternative rock bands + Bob Dylan. You are a fucking sheep
Other than that np really. Actually scrap all of the above it doesn't matter.
I'm sorry about all the swearing. I was brought up to be a gentleman. I blame everything for my failings.
Rateyourmusic used to be my main internet home, but the pc embrace diversity and love homosexual mafia and mutual masturbation society finally got to me. I will write a goregrind song about garroting them. I spend most of my time eating, smoking cigars and reading books about how awful judaism can be and things about time travelling without leaving your room.
Every woman I ever loved got pissed off and left because I wouldn't be their pet dog with a wallet. I know computers and stuff. Fat lot of good that is. I should take up gardening.
Last.FM Milestones
1st track: (28 May 2007)
ココナッツ娘。 - 常夏娘(Backing Track)

Generated on 22 Oct 2011
Get yours here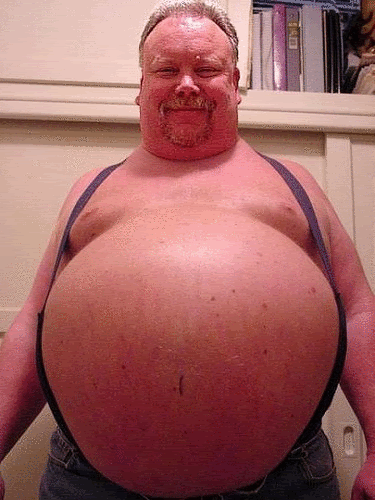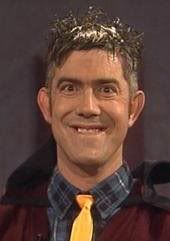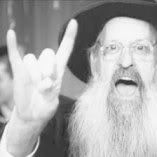 Daft Punk is not playing at my house 15 Mai 2013 |

5 comentários

Visual-kei

4 Abr 2013

You don't have any journal entries yet 14 Fev 2013 |

4 comentários