Feeds
| | | | | |
| --- | --- | --- | --- | --- |
| 1 | | | | |
| 2 | | | | |
| 3 | | | | |
| 4 | | | | |
| 5 | | | | |
| 6 | | | | |
| 6 | | | | |
| 8 | | | | |
| 9 | | | | |
| 10 | | | | |
| 11 | | | | |
| 12 | | | | |
| 13 | | | | |
| 14 | | | | |
| 15 | | | | |

Feeds
Sobre mim
Just because you know my name doesn't mean you know my game.
Kiss me properly and pull me apart <3
http://mymanic-and-i.tumblr.com/
All that is gold does not glitter,
Not all those who wander are lost;
The old that is strong does not wither,
Deep roots are not reached by the frost.
From the ashes a fire shall be woken,
A light from the shadows shall spring;
Renewed shall be blade that was broken,
The crownless again shall be king.
Katakimiku's latest tweets
Last.FM Milestones




th track: (13 Jul 2010)
The Killers - Read My Mind

Generated on 14 Jul 2010
Get yours here
Last.FM Milestones
2000th track: (15 Sep 2010)
Brandon Flowers - Jilted Lovers & Broken Hearts

Generated on 15 Sep 2010
Get yours here
Last.FM Milestones
2500th track: (11 Oct 2010)
Paramore - Misguided Ghosts

Generated on 11 Oct 2010
Get yours here
Last.FM Milestones
3000th track: (11 Nov 2010)
Two Door Cinema Club - You're Not Stubborn

Generated on 12 Nov 2010
Get yours here
Last.FM Milestones
4000th track: (03 Jan 2011)
Laura Marling - My Manic and I

Generated on 03 Jan 2011
Get yours here
Last.FM Milestones
7000th track: (26 Jul 2011)
Amy Winehouse - Tears Dry on Their Own

Generated on 28 Sep 2011
Get yours here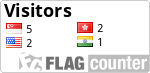 Atividade recente