| | | | | | |
| --- | --- | --- | --- | --- | --- |
| | | Tool – The Grudge | | | 6 Ago 2012 |
| | | Death in June – To Drown A Rose | | | 6 Ago 2012 |
| | | Death in June – Runes and Men | | | 6 Ago 2012 |
| | | Death in June – Hail! The White Grain | | | 6 Ago 2012 |
| | | Death in June – Touch Defiles | | | 6 Ago 2012 |
| | | Death in June – Rose Clouds Of Holocaust | | | 6 Ago 2012 |
| | | Death in June – Symbols of the Sun | | | 6 Ago 2012 |
| | | Death in June – Omen-Filled Season | | | 6 Ago 2012 |
| | | Death in June – Luther's Army | | | 6 Ago 2012 |
| | | Death in June – 13 Years Of Carrion | | | 6 Ago 2012 |
Ver mais

Feeds
| | | | | | |
| --- | --- | --- | --- | --- | --- |
| 1 | | | | | |
| 2 | | | | | |
| 3 | | | | | |
| 4 | | | | | |
| 5 | | | | | |
| 6 | | | | | |
| 7 | | | | | |
| 8 | | | | | |
| 9 | | | | | |
| 10 | | | | | |
| 11 | | | | | |
| 11 | | | | | |
| 13 | | | | | |
| 14 | | | | | |
| 15 | | | | | |
| 16 | | | | | |
| 17 | | | | | |
| 18 | | | | | |
| 19 | | | | | |
| 20 | | | | | |
| 21 | | | | | |
| 22 | | | | | |
| 23 | | | | | |
| 24 | | | | | |
| 25 | | | | | |
| 26 | | | | | |
| 27 | | | | | |
| 28 | | | | | |
| 29 | | | | | |
| 30 | | | | | |
| 30 | | | | | |
| 32 | | | | | |
| 33 | | | | | |
| 34 | | | | | |
| 35 | | | | | |
| 36 | | | | | |
| 37 | | | | | |
| 38 | | | | | |
| 38 | | | | | |
| 40 | | | | | |
| 41 | | | | | |
| 42 | | | | | |
| 43 | | | | | |
| 44 | | | | | |
| 45 | | | | | |
| 46 | | | | | |
| 47 | | | | | |
| 48 | | | | | |
| 49 | | | | | |
| 50 | | | | | |

Feeds
Sobre mim
"Behold, I will bring evil upon this place, the which whosoever heareth, his ears shall tingle."
- Jeremiah 19:3
"Noise. When we ignore it, it disturbs us. When we listen to it, we find it fascinating."
- John Cage
"One day, when I was 15 or 16 years old, I saw a dog having a crap and I realised at that moment that I was going to die."
- Francis Bacon
"It's not so bad as long as you can keep the fear from your mind."
- Dale Cooper, Twin Peaks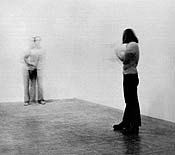 JorenvanRee's top albums (3 months)
1. Monster Magnet - Monolithic Baby! (123)
2. The Flaming Lips - Transmissions From the Satellite Heart (109)
3. Mastodon - The Hunter (105)
4. Blondie - Parallel Lines (92)
5. Opeth - Heritage (78)
6. U2 - Boy (76)
7. The Flaming Lips - In a Priest Driven Ambulance (76)
8. Monster Magnet - Superjudge (66)
9. The Police - Reggatta De Blanc (62)
10. Lou Reed & Metallica - Lulu (60)
11. AC/DC - Live (57)
12. Opeth - Damnation (53)
13. Current 93 - HoneySuckle Æons (45)
14. Tony Scott - Music For Zen Meditation And Other Joys (43)
15. Death in June - Peaceful Snow (43)
16. Omar Souleyman - Highway to Hassake: Folk and Pop Sounds of Syria (39)
17. U2 - Achtung Baby (38)
18. The Joy Formidable - The Big Roar (38)
19. The Police - Outlandos D'Amour (35)
20. The Strokes - Room on Fire (33)
21. HTRK - Nostalgia (33)
22. Death in June - Brown Book (31)
23. Saxon - Call To Arms (31)
24. Atrax Morgue - Death-Orgasm Connector (30)
25. György Ligeti - Chamber Concerto / Ramifications / String Quartet No. 2 / Aventures / Lux Aeterna (29)
26. The Jesus and Mary Chain - Psychocandy (28)
27. Soft Machine - volumes one and two (28)
28. The Flaming Lips - Clouds Taste Metallic (26)
29. Mobb Deep - The Infamous (25)
30. Graham Parker - Howlin' Wind (25)
31. Art Zoyd - Phase IV (22)
32. Diamond Head - Lightning to the Nations (21)
33. Psychic TV - Origin of the Species Volume Too!: A Second Supply of Two Tablets of Acid (21)
34. Sodom - Persecution Mania (20)
35. Joe Pass - For Django (20)
36. Crystal Castles - Crystal Castles (19)
37. The Residents - The Bunny Boy (19)
38. Die Antwoord - $O$ (19)
39. Dead Kennedys - Fresh Fruit for Rotting Vegetables (18)
40. The Jesus Lizard - Goat (18)
41. Killing Joke - Hosannas From The Basements Of Hell (18)
42. Dwarves - The Dwarves Are Born Again (18)
43. Slayer - Show No Mercy (17)
44. Alice Cooper - Killer (17)
45. Atomic Rooster - Death Walks Behind You (17)
46. OFF! - First Four EPs (17)
47. Pixies - Come On Pilgrim (16)
48. Powerman 5000 - Tonight the Stars Revolt! (16)
49. De Raggende Manne - Omschudden (16)
50. King Crimson - Thrak (15)