Kris, 24, Masculino, MaurícioÚltima visita: Quinta à noite
4

2

9

7

8

execuções desde 3 Jan 2010
1.370 Faixas preferidas | 4 Posts | 0 Listas |

161 mensagens

Feeds
| | | | | |
| --- | --- | --- | --- | --- |
| 1 | | | | |
| 2 | | | | |
| 3 | | | | |
| 4 | | | | |
| 5 | | | | |
| 6 | | | | |
| 7 | | | | |
| 8 | | | | |
| 9 | | | | |
| 10 | | | | |
| 11 | | | | |
| 12 | | | | |
| 13 | | | | |
| 14 | | | | |
| 15 | | | | |

Feeds
| | | | | | |
| --- | --- | --- | --- | --- | --- |
| 1 | | | | | |
| 2 | | | | | |
| 3 | | | | | |
| 4 | | | | | |
| 5 | | | | | |
| 5 | | | | | |
| 7 | | | | | |
| 7 | | | | | |
| 9 | | | | | |
| 10 | | | | | |
| 11 | | | | | |
| 12 | | | | | |
| 12 | | | | | |
| 14 | | | | | |
| 15 | | | | | |
Sobre mim
Addicted to Pink Floyd.
Music is my Girlfriend. Day after day, love turns grey
Like the skin of a dying man
Night after night, we pretend it's all right
But I have grown older and
You have grown colder and
Nothing is very much fun any more.

And I can feel one of my turns coming on.
I feel cold as razor blade
Tight as a tourniquet
Dry as a funeral drum,
RUN TO THE BEDROOM, IN THE SUITCASE ON THE LEFT
YOU'LL FIND MY FAVOURITE AXE
DON'T LOOK SO FRIGHTENED
THIS IS JUST A PASSING PHASE
ONE OF MY BAD DAYS
WOULD YOU LIKE TO WATCH TV?
OR GET BETWEEN THE SHEETS?
OR CONTEMPLATE THE SILENT FREEWAY?
WOULD YOU LIKE SOMETHING TO EAT?
WOULD YOU LIKE TO LEARN TO FLY?
WOULD YOU LIKE TO SEE ME TRY?
WOULD YOU LIKE TO CALL THE COPS?
DO YOU THINK IT'S TIME I STOPPED?
Why are you running away...






http://www.youtube.com/watch?v=e1BGCechX3Y
-
Feel it
"One of these nights I may just
Jump down that rainbow way, be with my baby, then
We'll spend some time together"
"I don't want to sleep with you
I don't need the passion too
I don't want a stormy affair
To make me feel my life is heading somewhere
All I want is the comfort and care
Just to know that my woman gives me sweet -
Mother love
I've walked too long in this lonely lane
I've had enough of this same old game
I'm a man of the world and they say I'm strong
But my heart is heavy and my hope is gone
Out in the city, in the cold world outside
I don't want pity, just safe place to hide
Mama please, let me back inside
< I don't want to make no waves
But you can give me all the love that I crave
I can't take if you see me cry
I long for peace before I die
All I want to know that you're there
You're gonna give me all your sweet -
Mother love
My body's aching, but I can't sleep
My dreams are all the company I keep
Got such a feeling as the sun goes down
I'm coming home to my sweet -
Mother love"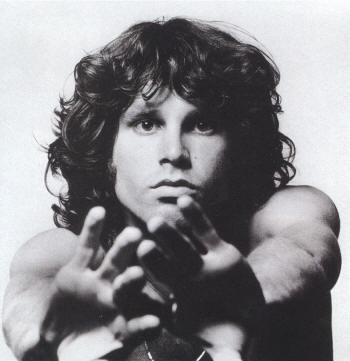 "Strange days have found us, strange days have tracked us down, they're going to destroy, our casual joys..."
"When a man lies, he murders some part of the world, these are the pale deaths which men miscall their lives, all this I cannot bear to witness any longer,
Cannot the Kingdom of Salvation Take Me Home."
"The sweet smell of a great sorrow lies over the land
Plumes of smoke rise and merge into the leaden sky:
A man lies and dreams of green fields and rivers,
But awakes to a morning with no reason for waking
He's haunted by the memory of a lost paradise
In his youth or a dream, he can't be precise
He's chained forever to a world that's departed
It's not enough, it's not enough
His blood has frozen & curdled with fright
His knees have trembled & given way in the night
His hand has weakened at the moment of truth
His step has faltered
One world, one soul
Time pass, the river rolls
And he talks to the river of lost love and dedication
And silent replies that swirl invitation
Flow dark and troubled to an oily sea
A grim intimation of what is to be
There's an unceasing wind that blows through this night
And there's dust in my eyes, that blinds my sight
And silence that speaks so much louder that words,
Of promises broken"
"...Life is but a joke..."...I guess I'll always be a soldier of fortune...
Atividade recente