RSS
Recomendar
Dez 26 2011, 15h10
It's awesome to have your albums of 2010, of 2011, of 2543… But I ask: Can you be sure what the album is really about when they released it on December 30, 2011?
And also: Do you listen to music released only in the particular year?
Maybe you discovered a band that had disbanded before you were even born and you're currently having your year discovering the stuff from the 60s. Not my case, but you get the point.
Band of the Year
Hooverphonic!

Unexpected. But really. My 12 Months chart says so. And they have the right: my obsession started in January and lasted until now.

HOW THIS HAPPENED: Now, my friend used to be a big Hooverphonic fan. She even saw them live. I mostly find my friend's music taste rather strange, but we do have stuff in common. The music she listens to is… perfectly typical for her. Cannot say it's bad; it's just not my cup of tea most of the time.

WHEN? Here we would have to go as far as June 2010. My first song was Inhaler.

THE WAY I SEE IT NOW: My top album is still The Night Before. The President of the LSD Golf Club is catching up. And it will catch up I think. After these two, my impression is kind of fuzzy. When you take the rest of the albums, you will find a song I adore on each of them.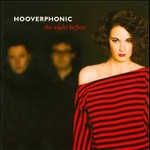 The Night Before: The star is definitely Anger Never Dies. I love the 'The World Is Not Enough-James Bond' sorta sound. Of the whole album, but this song is super-Bond. Hm… now I can see that Identical Twin follows, losing only two plays. I don't even LOVE the song? Seems I will soon. But those I'm more sure of: hmm… I just realised I'd have to name all of the songs. Literally all of them. Oh wow.

The President of the LSD Gold Club: play count says The Eclipse Song. I'd add Stranger, Expedition Impossible and Black Marble Tiles. The latter got me unprepared and I had to love it. But I think LSD is a good album altogether. Just like The Night Before.Huge gap in plays.



A New Stereophonic Sound Spectacular: so far this album is a synonym for Inhaler in my head. I kind of liked Plus Profond as well if I remember right.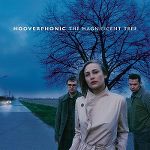 The Magnificent Tree: Vinegar & Salt. That's an awesome track. And Visions, too, but that shorter version. The long one is too… long.

Jackie Cane / Presents Jackie Cane (I never understood which name they meant): Day After Day. It kind of reminds me of The Eclipse Song. They're both great. And Jackie's Delirium. That's also… interesting.


No More Sweet Music: that definitely belongs before Jackie and The Magnificent tree. I was only more sure I like it, so I didn't spend so much time listening to it. Instead, I was trying to find what I don't like about the others. We All Float is the star so far. Tomorrow is pretty jazzy, No More Sweet Music is also cool.

Aaand Blue Wonder Power Milk: I've got some issues with this one.


Well, as I said above, this is something I'm going to write about in the end of 2012. This year, I'm working on the best of 2010.
Also – there will be multiple albums. I'm not the 'Top 5' person. Every time I want to make a top 5, I have six candidates.
So, according to plays: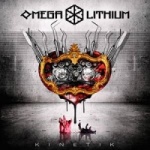 10. Omega Lithium – Kinetik
After finding Dreams in Formaline awkwardly awesome, I was really looking forward to this one. Highlights: Dance with Me (that weird part in the beginning rocks my socks), Kinetik, Pjesma.

9. Nightwish – Imaginaerum
I don't trust last.fm while writing journals. I also need a spellchecker so I mostly type in Word. It came as a surprise that I already taught the programme that 'Nightwish' is a legit word. Anyway, Imaginaerum (which it doesn't know… yet!) is gonna be a big thing. So far: Storytime, I Want My Tears Back, Last Ride of the Day and Song of Myself are the best.

8. Leaves' Eyes – Meredead
I still remember how bitterly (and wrongly) disappointed I was with Njord. I can't say this happened again with Meredead. On the contrary. I definitely recommend Étain and Meredead. And actually, the whole thing is worth listening. It's a slightly different sound, but good.

7. The Birthday Massacre – Pins and Needles
I think the whole TBM are awfully addictive. The is not different. Pins and Needles—everybody loves this one. And Pale (nobody seems to love this one).

6. Stream of Passion – Darker Days
Me likez how every time I listen to it I find one more thing that's special about it. Marcela and the rest of SoP for the win! I'm also thankful Spanish came back to random choruses / verses. That's one of the things that makes SoP special. The World Is Ours has probably one of the most strangely-put-together chorus ever and I totally love it. And—is it just me—or are Closer and Broken similar in something, but I don't know what… Awesome stuff. And I disagree with most people's disagreement.

5. Within Temptation – The Unforgiving
New NW = good NW. New WT = good WT. This is no THOE, let alone TSF. But everything Sharon sings turns to gold and if there ever was a song by WT I didn't like, it is not on this album. Actually, it's been such a long time since THOE, I don't remember how it felt like to finally have new WT to listen to. Oh wait, I do remember. It was awwwwwwwwwwwsum! (Excuse the childishness and check my user name.)

4. Autumn – Altitude
Here comes the moment where it would be very unjust to exclude albums not released in 2011. I know the rest of them are, but this one was worth making the Top 10 differently. Because I absolutely love it! After listening to it 20 times, I still seem to be unable to distinguish between certain songs. Which I don't really understand. I absolutely adore Liquid under Film Noir. And I love the vocals—the harmonies are awesome. I hate myself for not discovering this awesome album before. You know how wonderful this is at 6 a.m. when you're standing on a dark train station waiting for a mf train that always comes late? Priceless music!

3. Krypteria – All Beauty Must Die
Krypteria is my love. Since like… the first song I heard from them. And they are still getting better. I especially love Turn the World Around, Higher and Victoria—the heart of the album.

2. Sirenia – The Enigma of Life
The truth is I have no idea how come this one got so high! Oh wait—my obsession with this is almost one year old. I know it's a good album and I'm gonna love it after I play the first song, but it's like… it's like with The Night Before; it got a bit old. What's good about this? Basically everything but the title track is kind of irritating when it comes in the end, then another song and then the acoustic version of the title track again. I've got too much of it already.

1. Evanescence - Evanescence
Yeah, I expected this. Since most of the tracks are my favourite and since I play them almost every day, it's kinda hard not to have it on the first position. This is probably the most wonderful release of 2011 as seen in the end of 2011. And I think I prefer this sound to that of The Open Door.
The Stuff I Didn't Stuff to the Thing Above


Because it's not nice to mix genres like that.



5. Maria Taylor – LadyLuck
I love Maria but it seems I always need one year or more to digest her new album. Time Lapse Lifeline and 100,000 Times are probably among her best songs altogether.

4. Butterfly Boucher – Scary Fragile
Except for those three tracks which are not that awesome… The best recipe for a good mood.

3. Linkin Park – A Thousand Suns
Similarly strange discover as with Maria. It took more than a year to appreciate that new LP = good LP.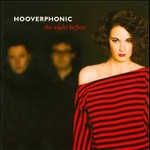 2. Hooverphonic – The Night Before
James Bond gangsta style. Me likez Hooverphonic more and more Day After Day.

1. Lady Gaga – Born This Way
Not my Mother Monster, but I believe I'm not a freak – I was Born This Way.
It's kinda funny to look at the names of these songs. It feels like an awkward description of 2011. Partly, it has something to do with the times I was listening to them the most, but… it's really, really interesting.

Let me sort them again. Seems my 2011 properly started in May, because I can't see any references to the first half of the year in these songs.

Victoria, hell yeah, the end of high school! Fly towards the longest and possibly awesome holiday. Time Lapse Lifeline, for how slowly that awesome time passed. End of the Dream for… for the end of the dream that followed. Waiting for the End is a very descriptive title itself. Judas, for a friend turned a big bastard. And a big Thank You for the person who wants to bother collecting all my Broken Pieces. Through the Storytime phase that followed I got back to Earth and so… currently I'm (again) in the The World Is Ours phase.