Feeds
| | | | | |
| --- | --- | --- | --- | --- |
| 1 | | | | |
| 1 | | | | |
| 3 | | | | |
| 4 | | | | |
| 5 | | | | |
| 6 | | | | |
| 6 | | | | |
| 8 | | | | |
| 8 | | | | |
| 8 | | | | |
| 11 | | | | |
| 11 | | | | |
| 13 | | | | |
| 13 | | | | |
| 13 | | | | |
| 13 | | | | |
| 17 | | | | |
| 17 | | | | |
| 19 | | | | |
| 19 | | | | |

Feeds
| | | | | | |
| --- | --- | --- | --- | --- | --- |
| 1 | | | | | |
| 2 | | | | | |
| 3 | | | | | |
| 3 | | | | | |
| 3 | | | | | |
| 3 | | | | | |
| 3 | | | | | |
| 3 | | | | | |
| 3 | | | | | |
| 3 | | | | | |
| 3 | | | | | |
| 3 | | | | | |
| 3 | | | | | |
| 3 | | | | | |
| 3 | | | | | |
| 3 | | | | | |
| 3 | | | | | |
| 3 | | | | | |
| 3 | | | | | |
| 3 | | | | | |
Sobre mim


Who am I?
Feng Shui Master/Interior Designer. Renaissance Woman, Entrepreneur, Hugger of Animals, Buildings & Trees. Live in an 1895 Queen Anne Victorian. Anglophile. Gemini.

Who are you?
Thanks for stopping by. Leave me a shout! :-)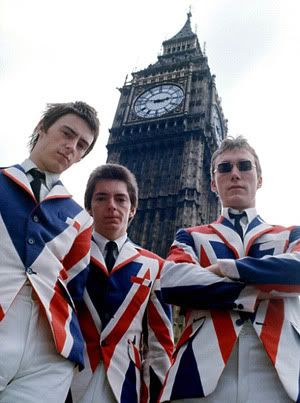 About Me:
Local Color:
Some people who inspire me:
Audrey Hepburn
(born Audrey Kathleen Ruston; 4 May 1929 – 20 January 1993)
was a British actress and humanitarian. She was quite possibly the most beautiful woman of all time; certainly the classiest. "I believe in pink. I believe that laughing is the best calorie burner. I believe in kissing, kissing a lot. I believe in being strong when everything seems to be going wrong. I believe that happy girls are the prettiest girls. I believe that tomorrow is another day and I believe in miracles."
Audrey, in all her glory
Gabrielle Bonheur "Coco" Chanel
(19 August 1883 – 10 January 1971)
was a pioneering French fashion designer whose modernist philosophy, menswear-inspired fashions, and pursuit of expensive simplicity made her an important figure in 20th-century fashion.
When asked why she did not marry the Duke of Westminster, Coco Chanel replied: "There have been several Duchesses of Westminster. There is only one Chanel."
Autumn and Winter Collection, Coco Chanel, 1964
Jane Jacobs
(May 4, 1916 – April 25, 2006)
was an American-Canadian writer and activist with primary interest in historic preservation, communities and urban planning. She is best known for
The Death and Life of Great American Cities (1961)
, a powerful critique of the urban renewal policies of the 1950s in the United States.
She was also instrumental in preventing 2 freeways from cutting a swath through downtown Manhattan. "Cities have the capability of providing something for everybody, only because, and only when, they are created by everybody."
Here's the proposed plan she defeated, thankfully:
Abbot Kinney
(November 16, 1850, New Brunswick, New Jersey - November 4, 1920, Santa Monica, California)
was a developer and conservationist. Kinney is best known for his "Venice of America" development in Los Angeles. "I always had a dream of building an ideal city which should be partly for study, partly for recreation, and partly for health."
Gondola on the Canals, Venice, California
Jen's Favorite Music
Atividade recente
F_Roundhouse adicionou Cibo Matto – Empty Pool e Throwing Muses – Walking talking aos favoritos.

Segunda à noite

Agora, F_Roundhouse e yellowstar2000 são amigos.

Domingo à tarde

F_Roundhouse deixou uma mensagem em algum lugar, mas ela já foi excluída.

Domingo de manhã

F_Roundhouse adicionou Duke Ellington – Tonk à sua lista de faixas preferidas.

Domingo de manhã

F_Roundhouse atualizou seu perfil.

Domingo de manhã

F_Roundhouse atualizou seu perfil.

Domingo de manhã

F_Roundhouse atualizou seu perfil.

Domingo de manhã

F_Roundhouse atualizou seu perfil.

Domingo de manhã

F_Roundhouse atualizou seu perfil.

14 dias atrás

F_Roundhouse atualizou seu perfil.

Mês passado