::Ryan::, 24, Masculino, Estados UnidosÚltima visita: Terça à noite
3

3

3

5

1

execuções desde 24 Jul 2005 (Reiniciado em 24 Jul 2005)
| | | | | | |
| --- | --- | --- | --- | --- | --- |
| | | Angels & Airwaves – Mercenaries | | | 24 Dez 0h27 |
| | | Angels & Airwaves – Anomaly | | | 24 Dez 0h24 |
| | | Angels & Airwaves – Tunnels | | | 24 Dez 0h20 |
| | | Angels & Airwaves – Teenagers & Rituals | | | 24 Dez 0h16 |
| | | Angels & Airwaves – The Disease | | | 24 Dez 0h11 |
| | | Angels & Airwaves – Tunnels | | | 24 Dez 0h07 |
| | | Angels & Airwaves – Paralyzed | | | 24 Dez 0h03 |
| | | Angels & Airwaves – Tremors | | | 23 Dez 23h59 |
| | | Angels & Airwaves – The Wolfpack | | | 23 Dez 23h55 |
| | | Angels & Airwaves – Bullets in the Wind | | | 23 Dez 23h23 |
Ver mais

Feeds

Feeds
| | | | | | |
| --- | --- | --- | --- | --- | --- |
| 1 | | | | | |
| 2 | | | | | |
| 3 | | | | | |
| 4 | | | | | |
| 5 | | | | | |
| 5 | | | | | |
| 5 | | | | | |
| 8 | | | | | |
| 8 | | | | | |
| 8 | | | | | |
| 8 | | | | | |
| 12 | | | | | |
| 12 | | | | | |
| 12 | | | | | |
| 12 | | | | | |
Sobre mim
Music and Life go hand and hand
Work, study, work, snowboard, study and photography... I seem to always have something going on. I live in colorful Colorado, USA home of some of the most outgoing people you may ever have the opportunity of meeting.
Marijuana
capital USA (oh yeah, we legalized it). I mostly listen to
Alternative
artists but have had a growing passion for house, trance and progressive electronic sounds.
I've been on Last.fm since I was 15 years old back before, well.... Last.fm then called AudioScrobbler. Im always up to meet new music enthusiasts, If you love Alternative, techno, country, rap, classic rock whatever I'm pretty well rounded when it comes to music taste. Hope to chat it up with you at some point!
R

y

a

n
..::Top Artists Last 3 Months::..
.::Top Artists Overall::.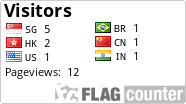 Atividade recente