Alex, 25, Masculino, Canadá
alexnagy.comÚltima visita: agosto 2013
2

2

1

1

6

0

execuções desde 29 Jul 2007
1.197 Faixas preferidas | 2 Posts | 2 Listas |

277 mensagens

Feeds
| | | | | |
| --- | --- | --- | --- | --- |
| 1 | | | | |
| 2 | | | | |
| 3 | | | | |
| 4 | | | | |
| 5 | | | | |
| 6 | | | | |
| 7 | | | | |
| 8 | | | | |
| 9 | | | | |
| 10 | | | | |
| 11 | | | | |
| 12 | | | | |
| 13 | | | | |
| 14 | | | | |
| 15 | | | | |

Feeds
| | | | | | |
| --- | --- | --- | --- | --- | --- |
| 1 | | | | | |
| 2 | | | | | |
| 3 | | | | | |
| 4 | | | | | |
| 5 | | | | | |
| 6 | | | | | |
| 7 | | | | | |
| 8 | | | | | |
| 9 | | | | | |
| 10 | | | | | |
| 11 | | | | | |
| 12 | | | | | |
| 13 | | | | | |
| 14 | | | | | |
| 15 | | | | | |
Sobre mim
Canadian raised, Romanian born.
Family
,
Health
, and
Love
are without doubt of most importance. And as time goes on I am fortunate to have the family I do.
Gene Wilder
: My favorite film Comedic actor.
William Powell
: Another of my favorite film actors for his sophisticated charm and his witty sense of humor.
Alan Jackson
: My favourite Country Singer, for his kind hart and beautiful words.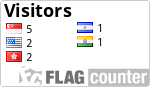 Atividade recente