Alejandra Triana Muñoz ♫ REVOLUCION ES MI NOMBRE, REVOLUTION IS MY NAME - PANTERA†…, 35, Feminino, Colômbia
www.youtube.com/user/DULCE…Última visita: Terça à noite
7

5

9

9

5

execuções desde 2 Set 2009
1.896 Faixas preferidas | 0 Posts | 3 Listas |

200 mensagens

Feeds
| | | | | |
| --- | --- | --- | --- | --- |
| 1 | | | | |
| 2 | | | | |
| 3 | | | | |
| 4 | | | | |
| 5 | | | | |
| 6 | | | | |
| 7 | | | | |
| 8 | | | | |
| 9 | | | | |
| 10 | | | | |
| 10 | | | | |
| 12 | | | | |
| 13 | | | | |
| 13 | | | | |

Feeds
| | | | | | |
| --- | --- | --- | --- | --- | --- |
| 1 | | | | | |
| 1 | | | | | |
| 3 | | | | | |
| 3 | | | | | |
| 3 | | | | | |
| 3 | | | | | |
| 3 | | | | | |
| 3 | | | | | |
| 3 | | | | | |
| 3 | | | | | |
| 3 | | | | | |
| 3 | | | | | |
| 3 | | | | | |
| 3 | | | | | |
| 3 | | | | | |
| 3 | | | | | |
| 3 | | | | | |
| 3 | | | | | |
| 3 | | | | | |
| 3 | | | | | |
| 3 | | | | | |
| 3 | | | | | |
| 3 | | | | | |
| 3 | | | | | |
| 3 | | | | | |
| 3 | | | | | |
| 3 | | | | | |
| 3 | | | | | |
| 3 | | | | | |
| 3 | | | | | |
| 3 | | | | | |
| 3 | | | | | |
| 3 | | | | | |
| 3 | | | | | |
| 3 | | | | | |
| 3 | | | | | |
| 3 | | | | | |
| 3 | | | | | |
| 3 | | | | | |
| 3 | | | | | |
| 3 | | | | | |
| 3 | | | | | |
| 3 | | | | | |
| 3 | | | | | |
| 3 | | | | | |
| 3 | | | | | |
| 3 | | | | | |
| 3 | | | | | |
| 3 | | | | | |
| 3 | | | | | |
Sobre mim
MY WEB SITES IN THE SALE OF PHOTOGRAPHS.
http://society6.com/alejandrasweet
http://www.zazzle.com/519graphic?lang=es
http://es.123rf.com/profile_519graphic
http://www.redbubble.com/people/alejandrasweet
Uploaded with
ImageShack.us
http://twitter.com/_DULCEMANIATICA
http://www.photoblog.com/DULCEMANIATICA
http://facebook.com/alejandra.trianamunoz2
http://dulcehumana213.blogspot.com
http://instagram.com/dulcemaniatica
soy una persona demasiado INTENSA, sociable, amistosa, muy irreverente, no hago parte del montón, me gusta los temas de interés, soy de mete abierta, ¡la fidelidad mi mayor cualidad, honesta a morir, sincera!
I'm a person too intense, sociable, friendly, very irreverent, not do part of the lot, I like the themes of interest, I am of gets open, fidelity my greatest quality, honest to die, sincere!
Я человек слишком интенсивным, общительный, дружелюбный, очень непочтительный, не делать частью партии, мне нравится тем, представляющих интерес, я становится открытым, верности моей наивысшего качества, честно умереть, искренняя!
update my seen-live-list
|
get your own list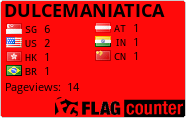 DULCEMANIATICA
's
friend compatibility
:

99%__TheEtreum
99%__metal-vovan
99%__kaczkins
99%__SadWinter
99%__JaNoKeys
99%__TalamisMetal
99%__Mercyful79
99%__Jagenfox
99%__MysteriumXarxes
99%__Samaelx
99%__sinimportancia
99%__FacialLaFleur
99%__XMoonspell
99%__oscarzombie
99%__VictorLo17
99%__Akislav
99%__iydkmigthtky13
99%__nivari173
99%__WILDARK_VAMPYR
99%__passagesamael
99%__samuel120878
99%__Leviatoy
98%__WyrdicoN
98%__drethgor
98%__

oswaldobeltran


98%__shagrath26
98%__jhon_metalnight
98%__Metalfanatic666
98%__blackslayer666
98%__Uldrekall
98%__Aquiles_Wy
98%__dawhaken
98%__M0rtus
98%__Mjolnir_AA
98%__SimonCorvinus
97%__Siriox
97%__Cult_of_Azazel
97%__Juan_Maldonado
97%__r_hellion
97%__BlackestOvBlack
96%__ALBERT_ABE
96%__Gyges_Mauler
96%__ehigareda
96%__Baretatin
96%__

cevo_metal


95%__Fenriiz-l-666
94%__necroticusnoct
93%__Dafn-eLe-nnoN
93%__absolutaMENTE
91%__LUCHOMETAL
91%__Tatianita01
91%__suriplanta
91%__metalico67
90%__richitou
90%__mikel_84ve
88%__AngryvikinG
88%__METALMASTIL
87%__SantiagoRocha
84%__IsmiJ
82%__underduz
82%__POWERPUBLICIDAD
81%__juanchojevy
80%__Andrez24
80%__diegueus9
79%__bergslay
77%__juan--d-_-b
77%__NecroGabo
74%__danilorotten
74%__Carcassssss
73%__Hardrocker041
73%__vladtapes13
67%__DanielosVK
62%__Galdarster
61%__gustaff14
60%__mambru79
60%__LeBeauthe3rd
55%__Thrash_Anarchy
54%__

dsintegration


53%__

AWFT


52%__PuToSeLu
51%__a_diether
49%__DarKestJr
46%__l34ndr039
43%__Drummassacre
42%__BlackWhiteStar
40%__prej
39%__metalpurple
38%__GROOVACHAKO
35%__Nauticus_xupalo
29%__extremoruben
29%__SCORBON000
27%__NIKOVC
23%__toyalamas
17%__fabiizzmadden
12%__manuelguevara
4%___loftmusic