Accept that some days you are the pigeon,and some days you are the statue, 64, Feminino, HolandaÚltima visita: ontem à noite
4

5

5

0

execuções desde 15 Nov 2008
1.299 Faixas preferidas | 0 Posts | 2 Listas |

1.501 mensagens
| | | | | | |
| --- | --- | --- | --- | --- | --- |
| | | Matt Monro – New York New York | | | 13 Nov 11h41 |
| | | Matt Monro – Kenny Everett Sketch - feat. ''We're Gonna Change the World'' | | | 13 Nov 11h38 |
| | | Matt Monro – Till | | | 13 Nov 11h35 |
| | | Matt Monro – Day By Day | | | 13 Nov 11h32 |
| | | Matt Monro – All Of You | | | 13 Nov 11h30 |
| | | Matt Monro – Taking A Chance On Love | | | 13 Nov 11h28 |
| | | Matt Monro – Strike Up The Band - 1967 Recording | | | 13 Nov 11h24 |
| | | Matt Monro – Sitting On Top Of The World | | | 13 Nov 11h23 |
| | | Matt Monro – You Make Me Feel So Young | | | 13 Nov 11h21 |
| | | Matt Monro – I've Got the World On a String | | | 13 Nov 11h19 |
| | | Matt Monro – It's Only a Paper Moon | | | 13 Nov 11h17 |
| | | Matt Monro – I Suddenly | | | 13 Nov 11h15 |
| | | The Peddlers – Nobody Likes Me | | | 4 Nov 15h02 |
| | | The Peddlers – I'm A Boy In Love | | | 4 Nov 14h58 |
| | | The Peddlers – Basin Street Blues | | | 4 Nov 14h55 |
| | | The Peddlers – On A Clear Day You Can See Forever | | | 4 Nov 14h51 |
| | | The Peddlers – Comin' Home Baby | | | 4 Nov 14h49 |
| | | The Peddlers – Lover | | | 4 Nov 14h43 |
| | | The Peddlers – What Now My Love | | | 4 Nov 14h41 |
| | | The Peddlers – Pentathalon - Instrumental | | | 4 Nov 14h37 |
Ver mais

Feeds
| | | | | |
| --- | --- | --- | --- | --- |
| 1 | | | | |
| 2 | | | | |
| 3 | | | | |
| 4 | | | | |
| 5 | | | | |
| 6 | | | | |
| 7 | | | | |
| 8 | | | | |
| 9 | | | | |
| 10 | | | | |
| 11 | | | | |
| 12 | | | | |
| 13 | | | | |
| 14 | | | | |
| 14 | | | | |

Feeds
| | | | | | |
| --- | --- | --- | --- | --- | --- |
| 1 | | | | | |
| 2 | | | | | |
| 3 | | | | | |
| 4 | | | | | |
| 4 | | | | | |
| 4 | | | | | |
| 7 | | | | | |
| 7 | | | | | |
| 7 | | | | | |
| 10 | | | | | |
| 10 | | | | | |
| 10 | | | | | |
| 10 | | | | | |
| 10 | | | | | |
| 10 | | | | | |
Sobre mim
I'm from the Netherlands .... i like music and art,... if you want to know more ''about me'' read my quotes !!!!
this is who I am, nobody said you had to like it !
I'm not a friend collector ,only interested in music , if you are not interested in music
don't bother with doing me a friend request
MEN SHOULD BE LIKE KLEENEX, SOFT STRONG AND DISPOSABLE !!
SCIENCE IS ORGANIZED KNOWLEGE, WISDOM IS ORGANIZED LIFE...
AN INTELLECTUAL IS SOMEONE WHO CAN LISTEN TO THE ''WILLIAM TELL OVERTURE'' WITHOUT THINKING OF THE LONE RANGER ,...
OPERA IS WHERE A GUY GETS STABBED IN THE BACK, AND INSTEAD OF DYING , HE SINGS,..!!!
MUSIC PRODUCES A KIND OF PLEASURE WHICH HUMAN NATURE CANNOT DO WITHOUT..
The one person who has more illusions than the dreamer, is the man of action ...(Oscar Wilde)..
I can resist anything, but temptation,...(Oscar Wilde),...
A cynic is a man who knows the price of everything but the value of nothing ...(Oscar Wilde)
Every saint has a past ,and every sinner has a future,..(Oscar Wilde)
There are two kinds of people who are really fascinating :..
people who know absolutely everything,...and people who knows absolutely nothing ..(Oscar Wilde)
I like persons better than principles, and i like persons with no principles better than anything else in the world ...(Oscar Wilde)
My business always bores me to death; I prefer other people's ( Oscar Wilde)
Ther is only one thing in life worse than being talked about, and that is not being talked about ( Oscar Wilde)
Without music, life would be a mistake ! (Friedrich Nietzsche)
If music be the food of love , play on,....( William Shakespeare. )
All that glister is not gold... (Shakespeare)
My words fly up, my thoughts remain below... ( Shakespeare)
I want to know God's thought; the rest are details...(Albert Einstein )
Science without religion is lame Religion without science is blind ..(Albert Einstein )
I am a deeply religious nonbeliever - this is a somewhat new kind of religion ..(Albert Einstein )
I never think of the future , it comes soon enough...(Albert Einstein)
A man should look for what is, and not for what he thinks should be.... ( Albert Einstein )
If your going through hell, keep going (Winston Churchill)
Attidude is a little thing that makes a big difference (Winston Churchil)
A fanatic is one who can't change his mind and won't change the subject (Winston Churchill)
A little sincerity is a dangerous thing, and a great deal of it is absolutely fatal (Oscar Wilde)
God is a thought who makes crooked all that is straight ( Friedrich Nietzsche
]
my own beautiful AMSTERDAM
HOLLAND.... and his Painters ....
Jan Miense Molenaer (1610 - 1668)
Rembrandt van Rijn 1606 - 1669
Jan Steen 1625 - 1679
Willem van Mieris
Jan Steen
Frans Hals 1582 - 1666
Pieter Codde (1633)
Johannes Vermeer
Gerard Honthorst 1592 - 1656
Frans van Mieris 1635 - 1681.. the duet 1658
Metsu (1629 - 1667)
Jan Miense Molenaer (1610 - 1668)
Casimir van der Daele 1818 - 1880
Basile de Loose 1838
I love a good gossip !!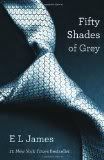 the book that every woman must read !!!