Mickiewicz, krwawy oprawca, 14, Feminino, FinlândiaÚltima visita: Mês passado
2

5

7

3

5

execuções desde 22 Nov 2009

Feeds
| | | | | |
| --- | --- | --- | --- | --- |
| 1 | | | | |
| 2 | | | | |
| 3 | | | | |
| 3 | | | | |
| 3 | | | | |
| 3 | | | | |
| 7 | | | | |
| 7 | | | | |
| 9 | | | | |
| 10 | | | | |
| 11 | | | | |
| 11 | | | | |
| 11 | | | | |
| 14 | | | | |
| 14 | | | | |
| 14 | | | | |
| 14 | | | | |
| 18 | | | | |
| 18 | | | | |
| 18 | | | | |
| 18 | | | | |
| 18 | | | | |
| 18 | | | | |
| 18 | | | | |
| 18 | | | | |
| 26 | | | | |
| 26 | | | | |
| 26 | | | | |
| 26 | | | | |
| 26 | | | | |

Feeds
| | | | | | |
| --- | --- | --- | --- | --- | --- |
| 1 | | | | | |
| 2 | | | | | |
| 3 | | | | | |
| 4 | | | | | |
| 5 | | | | | |
| 6 | | | | | |
| 6 | | | | | |
| 8 | | | | | |
| 9 | | | | | |
| 10 | | | | | |
| 10 | | | | | |
| 12 | | | | | |
| 13 | | | | | |
| 14 | | | | | |
| 14 | | | | | |
| 16 | | | | | |
| 17 | | | | | |
| 18 | | | | | |
| 19 | | | | | |
| 19 | | | | | |
Sobre mim
HELLRAISER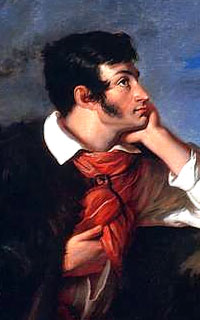 Chocolate is for freedom runners and warriors. And for healthy, good looking people.
.i live for the most seemingly infinitesimal things in life.
.music that is so beautiful it hurts.
.silver flecks in liquid brown eyes.
.those moments your heart jumps and you cant breath.
.yet you smile and inhale with all your being.

.i will not inhibit my behavior or put myself in a fucking box, thank you.
"The long time forgotten PPG, Beata, is on the way in her fancy black dress....ready to rumble."
I'm with the band, baby!

Amoral (FIN)

Apokefale (UA)

Buried Remains (HUN)

Cerebral Bore (UK)

Deathawaits (FR)

Degradead (SWE)

Dystopia (NL)

Fall [HUN]

Legion Of The Damned (NL)

Mörbid Carnage (HUN)

Nigromantia (HUN)

Persistense (NL)

Prédikátor (HUN)

ReSolve (NL)

Sin of God (HUN)

Slecht (BE)

State of Negation (NL)

Sunstroke [HUN]

Tornado, formerly : Nemesis Divina (NL-US->FIN<)

Toscrew (HUN)

Tyrant Goatgaldrakona (HUN)

UnseeN PerceptioN (NL)