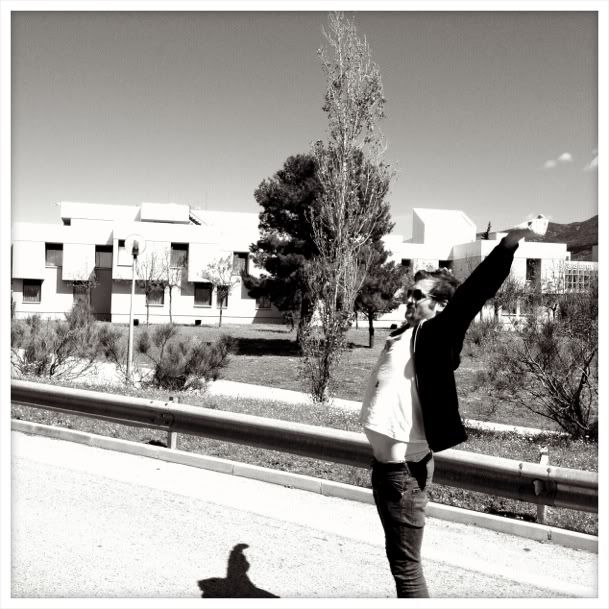 I write to you on the evening of Tuesday 17 th April, from a TV studio in Porto, Portugal. The band is currently recording a 7 song session, which will be broadcast on Portuguese TV and on the internet at a later date.
A few minutes ago, during a break in recording a new band was formed – Andy on drums, myself on guitar, Chris on guitar and Rory on bass. For 15 minutes we made such beautiful, dazzling, enthralling, pulchritudinous, bewitching sounds that the producer of the TV show sprinted back into the room asking us to, you know, cease immediately.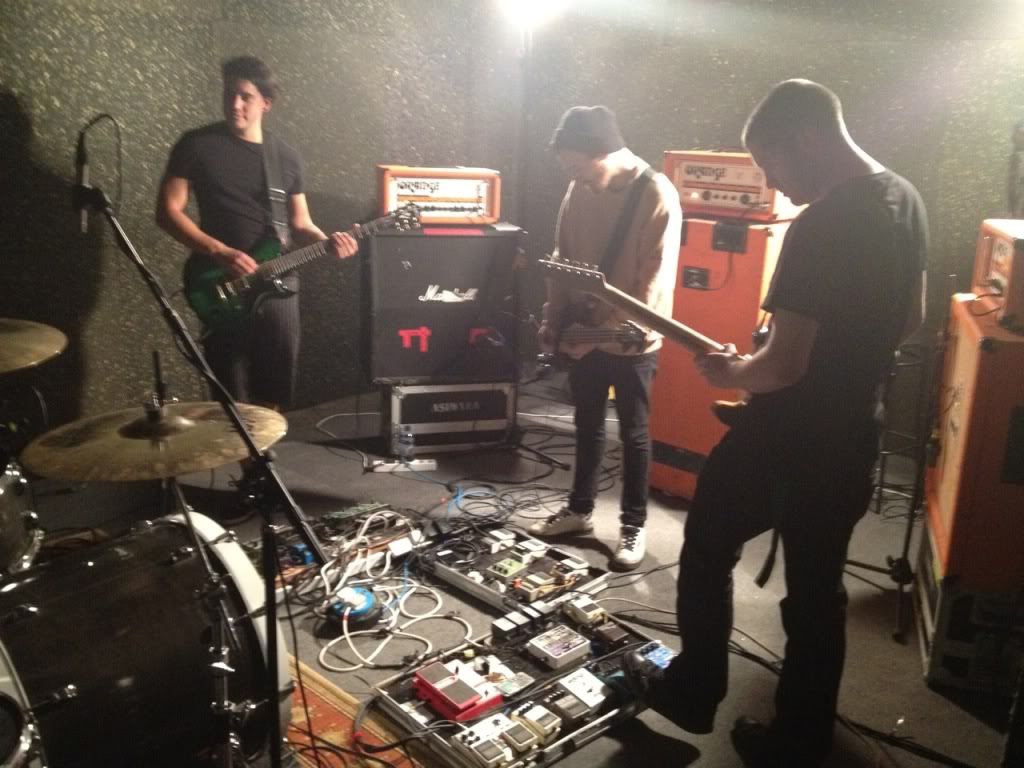 I think it was all too much for him. I think he found our music so breathtakingly astonishing that he was overcome with emotion and just could not take it anymore. He knew he had witnessed the birth of a new force in music. He knew it. I could see it in his eyes. I am pretty certain he was close to tears.

But let's rewind a few days…

It is now official, ASIWYFA love Spain and Spain seems to love ASIWYFA.

Madrid was on Sunday night. We got into town with enough time to grab a quick shower in our hotel before rushing over to the venue called Moby Dick, in a quiet area of downtown Madrid.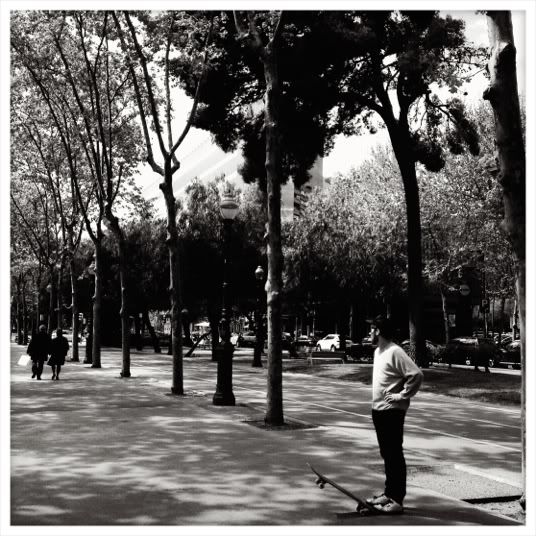 As soon as a tour goes on sale, I get weekly ticket sales reports from our agent. The last count I had got through about this show was about 5 days before the gig and it had showed quite slow sales, so it was quite a shock to hear the pre-sales on the night, almost 5 times as much as the last count.
Andy got to work soundchecking the band whilst I busied myself with various details about the gig before we went for cheap pizza and then once again again it was time for doors to open.
By the time ASIWYFA took to the stage the venue was close to capacity and their seemed to be a real electricity in the air, the excitement clearly growing for their set.

I realise I may sound biased, but having toured with this band for the past 3 years I have seen them in a lot of different situations and scenarios and I can honestly say this is not a band to simply go through the motions on stage. They honestly do, really, sincerely, feel it.
They feed off the crowd. The crowd feed off them. It is give and take. The band needs the crowd energy and passion as much as the crowd needs the band. It is give and take. And when it really really works, as it did in Madrid, it truly is a spine-tingling experience.
Their was the usual drama on stage of mics being thrown over, band members heads being caked in blood after smacking it off a speaker stack, all the usual fun and games of a live show.
Again, like Barcelona, we had very professional and friendly people to work with. When this happens it makes my and everyone else's lives so much easier, so I have to say a huge thank you to Zoe and Barnaby.
For some reason, both of Spanish shows were next door to Irish bars, the Guinness sign illuminating the night sky, trapping us, forcing us to pay a visit. Perhaps, being so far from home, we should have went to somewhere a little more Spanish, but sometimes it is also nice to have a little bit of home whilst on the road.
The next morning we awoke, picked up a few band members who crashed at the support bands house and then drove all day across into Portugal. The scenery we witnessed on this journey was some of the most stunning we have ever saw on tour. It made for an amazing andmemorable drive. On one day we went from snow-capped mountains to sun-soaked valleys.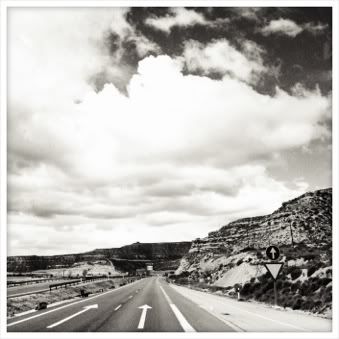 We arrived in Porto on the West coast of Portugal on Monday evening. After checking into our (fucking awesome amazing) hostel we went for a walk around the town for much needed dinner and then an early night.

So back to the present, Tuesday evening at the TV studio. A few minutes ago the band were being interviewed when a fit of giggles overtook Niall, forcing him to walk away mid question and collapse in the corner, red faced, shaking, still laughing for no particular reason that I could see. It was one of those moments. I very much hope this makes the edit!


Tomorrow we play a gig here in beautiful Porto, a city we are fast falling in love with. Let's hope the people of Porto fall in love with us too. Tomorrow we will find out.

For anyone remotely interested you can follow more rambling updates on my twitter (@_GrahamSmith) or my instagram account (grahamsmith).