Líder:
BluesRok
Política de associação:
Aberta
Criado em:
23 Abr 2007
Descrição:
If you like Robert Cray's music, have seen him in concert, or just like his soulful bluesy style, join this group.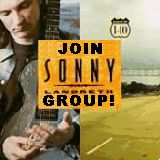 GUYS JOIN ALSO:
SONNY LANDRETH GROUP!
The Oil Paintings in our group-avatar are made by Dona Simons(c)
Join us!