Líder:
AsteroidB-612
Política de associação:
Aberta
Criado em:
12 Fev 2006
Descrição:
A group for fans of Husky Rescue and their music.
A group for fans of
Husky Rescue
and their music.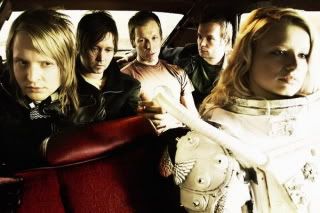 -o-
Welcome to Husky Rescue:
Husky Rescue
- The Group
Leader:
AsteroidB-612
The Golden Rule:
Please be courteous and respectful - no hateful messages of any kind. Besides that, feel free to do whatever you like.
Indeed, Husky Rescue is part of a new genre called folktronica, which combines folk and electronica to produce a new breed of electro-acoustic music. Nyberg's songwriting and multi-instrumental talents are joined by the sensual vocals of Reeta-Leena Korhola, Miika Colliander on guitar, Ville Riippa on keyboards and Anssi Sopanen on drums.
Upbeat songs like "Summertime Cowboy," and "New Light of Tomorrow" with their delicious lyrics and infectious melodies have already become underground hits in their own right in Europe, where the album was released by the Brighton-based record label Catskills last year, and in the US, where it was released on the Minty Fresh label in May.
"Each track on Country Falls is designed to be a warm breeze to counter the chill of daily life, whether you live in cold climes or not," says Nyberg, who attended the prestigious Sibelius Academy with the original intention of becoming a music teacher.
These days Nyberg works as a commercial sound engineer for film and television and credits his creative inspiration to several factors, including a love of American country and western music and film.
"I've also been very inspired by Finnish films such as Aki Kaurismäki's A Man Without a Past. The whole time that I was making the album I was thinking about it like a movie soundtrack, a modern collage of movies and music if you will," he says.
Along with the five members of the band, 20 additional musicians contributed to Country Falls, including Finnish singer and actress Emma Salokoski, who makes a guest appearance on the album by singing the opening track "Sweet Little Kitten."
When asked about his music's inherent optimism, he pauses to think for a moment and then says that he thinks it comes naturally. "I was born in 1974, so perhaps I come from a generation that positivity comes naturally to: we don't see borders and boundaries, but rather endless possibilities."
From Virtual FinlandLinks Relating to Husky Rescue:
-o-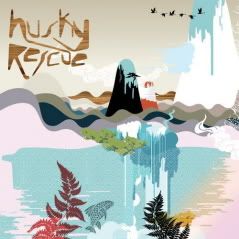 Husky Rescue
currently has a CD out called "County Falls".
You can buy Husky Rescue music at Amazon
Enjoy!