Christian Metal Underground
Líderes:
Ninguém! (Quer se candidatar ao cargo de líder? Consulte nossa
seção de ajuda aos grupos
para saber o que você pode fazer.)
Política de associação:
Aberta
Criado em:
27 Ago 2009
Descrição:
For fans of all types of Christian Metal.
A group for those who support the Christian Metal scene. Whether it be the more extreme side you appreciate [bands like Mortification, Divine Symphony, Crimson Moonlight, etc] or if its the core aspect [bands like August Burns Red, means, As I Lay Dying, etc.]. The aim of this group is to appreciate the music, find others with similar musical taste, and to learn of new bands.
Being Christian is not a requirement to join, but be respectful.
Means

In my days somebody told me
That the rain would always come
Always come to wash away the pain
But nothing changes
And this world still wants me down
Wants me down on my knees praying in that rain
Have Heart - Watch Me Rise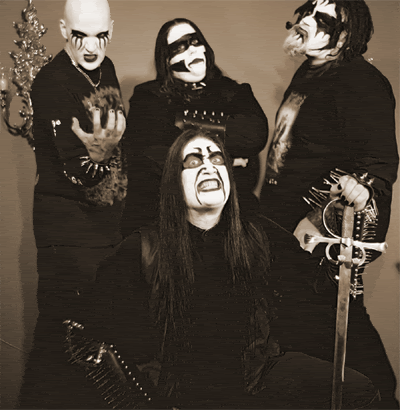 Frost Like Ashes
Soul Embraced - Mythos "Review" por Disillusionaire | 22 Jul 2013
Underblood Fest VII (Recife - PE) (15/12/2012) por UltraJohnny | 1 Dez 2012
Noite do Metal II (31/03/2012) por UltraJohnny | 10 Mar 2012 |

1 comentário
Ver todos